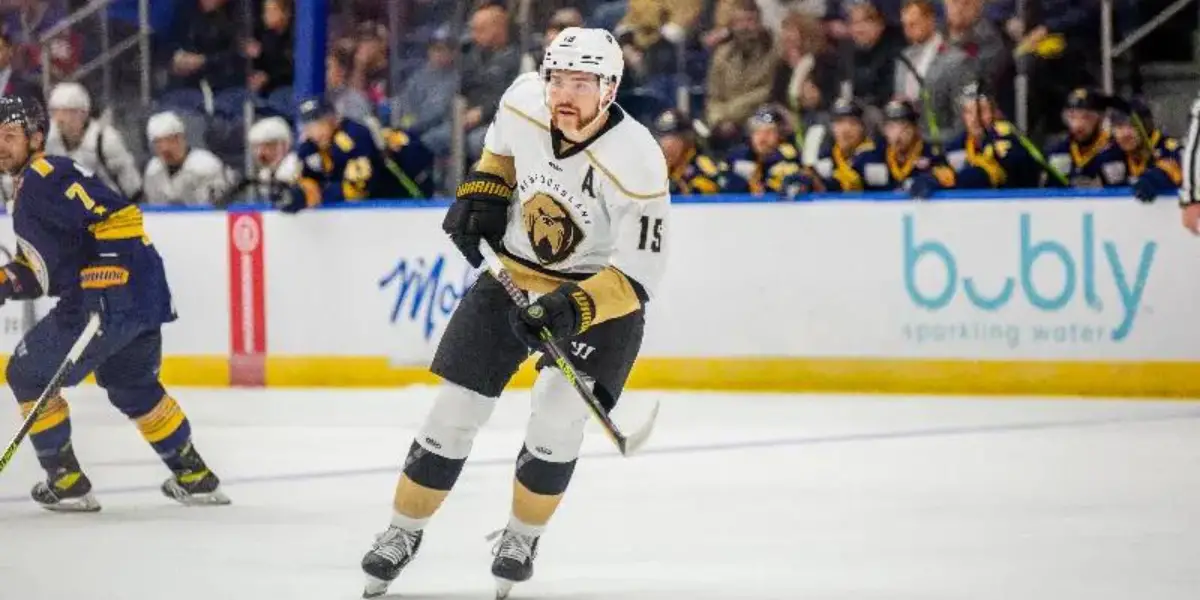 It was no April Fool's joke when the Newfoundland Growlers concluded their latest road trip by beating the Norfolk Admirals 3-0 at the Norfolk Scope on April 1st.
The first period-and-a-half zero-zero tie was finally broken when Brett Budgell crushed the deadlock with 10 seconds remaining in the second period giving the Growlers a 1-0 lead going into the third.
Brandon Kruse scored six minutes into the third with a shorthanded snipe on the 2-on-1 to make it 2-0 Newfoundland.
Todd Skirving, who was just awarded a PTO with the Toronto Marlies, sealed his 30th career goal with an empty netter in the final seconds. Goaltender Luke Cavallin made 28 saves to secure the shoutout and a 3-0 Newfoundland victory marking his 2nd pro shutout.
In other Marlie/Growlers news, the Marlies, an AHL affiliate of the Toronto Maple Leafs, are in the playoffs claiming the North Division title. Growlers fans couldn't help but notice some ECHL stars on the ice the last time the Marlies played. Noel Hoefenmayer played the 2021/22 season with Newfoundland and assisted Zach Solow (currently with the Marlies but who spent most of the season with the Growlers)  on a goal. Zach O'Brien scored on the power play with Hoefenmayer on the assist again – along with Pontus Holmberg – to tie the game against rival Belleville.  
Orrin Centazzo was also on the ice with his Growlers teammates as the Marlies took the win, making the Growlers playoff run all the more exciting – and nerve-wracking – as fans wonder who will suit up for the AHL and who will wear the Growlers black and gold. 
In the meantime, the Growlers wonder who they will face in the race towards the Kelly Cup. Will it be the Worcester Railers or Adirondack Thunder!?
Newfoundland returns home to host the Trois-Rivières Lions this Friday night for the last three games of their regular season.