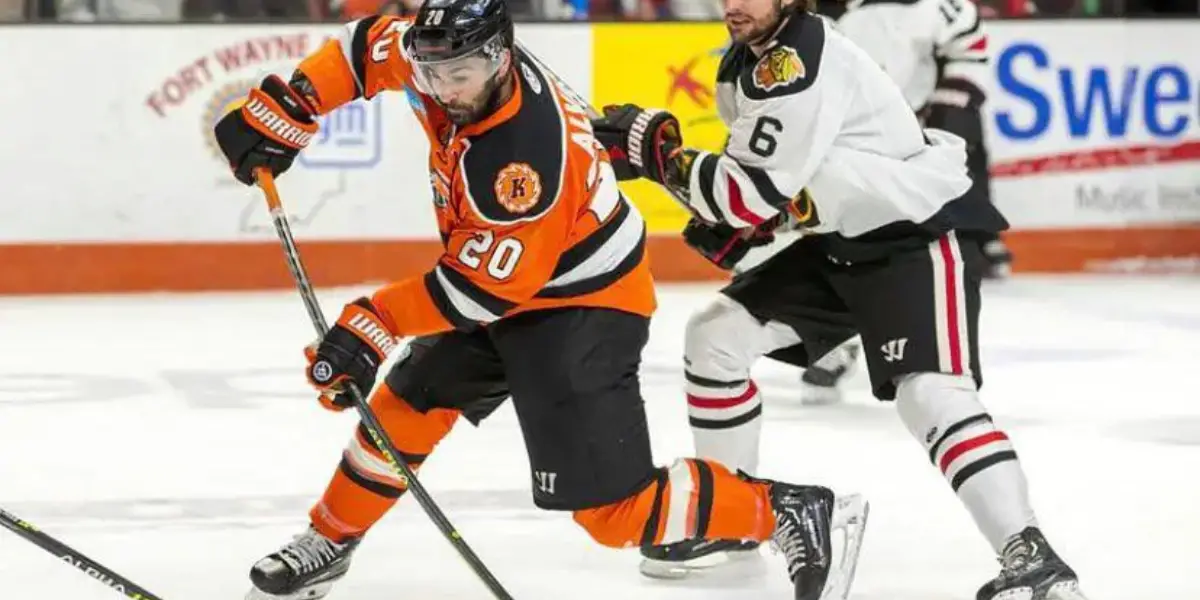 Fort Wayne Komets (29-21-4-2) returned to the Allen County War Memorial Coliseum Sunday night to take on the Indy Fuel (35-21-2-0). Suddenly, playoff implications were now the main storyline heading into Sunday's contest as the Komets went in with a four-game winning streak, and the Fuel had dropped their last two games and six of their last ten games. Unfortunately, that's about where all the positives end if you are a Komets fan, as the Fuel took advantage of a ton of Fort Wayne penalties to win 6-2.
For the third game in a row, the Komets found themselves down 2-0 in the first period after Indy's Spencer Watson scored at 7:47, and then Colin Bilek connected on the powerplay. The second period did not start any better for the K's as, once again, two more goals by the Fuel put the Komets behind 4-0. Oliver Cooper finally got the Komets on the board at 10:27.
Drake Rymsha closed the gap to within two at 18:32 with a power play goal. Unfortunately, that would be the last one for the Komets.
In the third period, things started to get interesting regarding calls being made. After having nine penalties in the first two periods combined, Fort Wayne was called for nine more in the third period, including five 10-minute misconduct, all essentially for verbal altercations towards the head official Sam Heidemann. Those receiving misconducts included: Joe Masonius, Matt Boudens, Matt Alvaro, Tristan Pelletier, and Head Coach Ben Boudreau. The final penalty minutes total was 88 for the Komets compared to 26 for the Fuel. After the game, Komet players were unavailable to the media for good reasons, as not much positive would be said. Still, Coach Boudreau did have this to say in his press conference, according to Justin Cohn of the Fort Wayne Journal Gazette:
Credit does have to be given to Indy, who came into tonight's game following a tough loss against Toledo and could feel the Komets closing in for that third-place spot in the division. Still, they could take full advantage of today's game, scoring six times on just 26 shots. Fort Wayne heads out of town for their next three games, all versus Central Division foes, including Kalamazoo, Indy, and Cincinnati happening Friday-Sunday. The Komets are sitting in that last playoff spot in the division, and now they find themselves 10 points behind Indy after tonight's loss. Next weekend's road trip will allow the K's to close that gap.