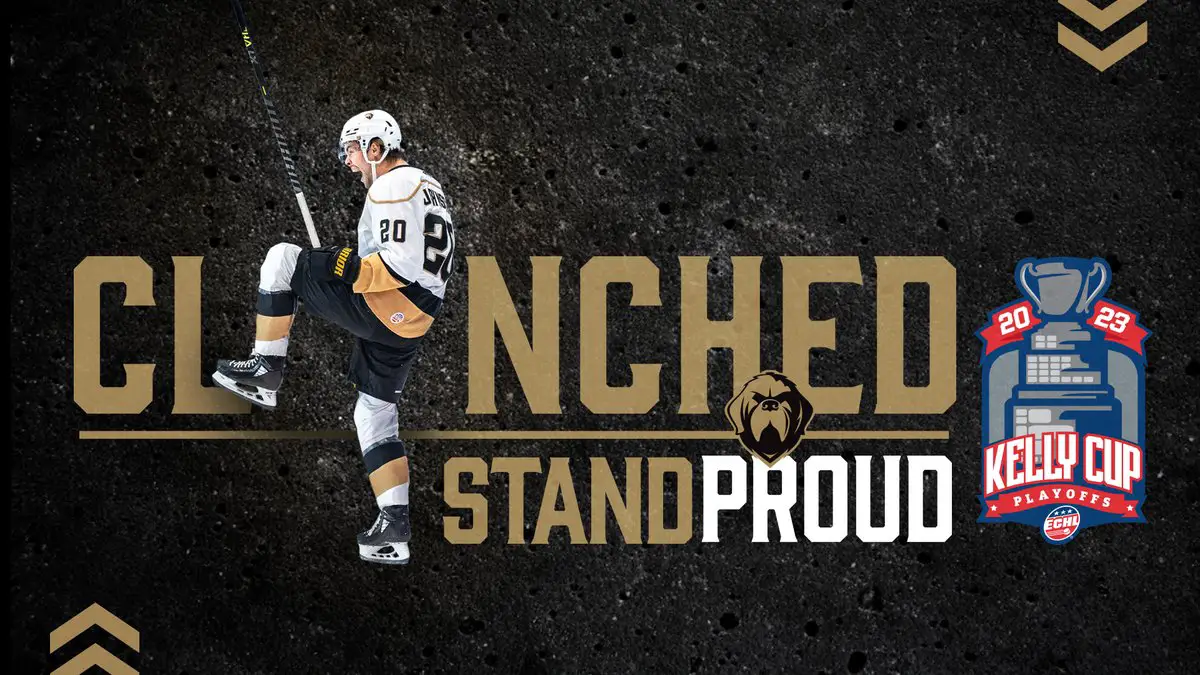 Goaltender Dryden McKay was in fine form Saturday night, and the crowd couldn't get enough of the edge-of-the-seat game against the Adirondack Thunder. McKay made eight straight saves in the do-or-die shootout before Derian Plouffe made the winning shot. 
Growlers head coach Eric Wellwood admitted that the effort put forth by the team the night before was less than impressive, which made the 5-4 shootout win that much sweeter. "We weren't too pleased with our effort the night before," he said following the game, which led to some "honest conversations," Wellwood noted of the 6-2 loss.
"Good for the boys. "Wellwood said they came out for the game and were ready to play…," Wellwood said. 
The 11-round shootout was "do or die," he added. 
"We needed that one pretty bad," said Derian Plouffe, who knocked in the winning shootout goal. It was "a great team effort', and a "great battle," Plouffe added. 
It certainly was a close, white-knuckle game, particularly after the disappointing loss the night before, filled with highlight-reel moments. Keenan Suthers and Adam Dawe were a thrill to watch on the ice. Suthers made a near-goal shot while face down on the ice, and Dawe scored two critical goals for the Growlers. 
A few notable players were missing for that last game against the Thunder. Zach O'Brien and James Melindy were out for the big game, and the Marlies recalled forwards Jack Badini, Orrin Centazzo, and goaltender Luke Cavallin. 
Centazzo spoke to media following the 5-4 overtime win for the Growlers on March 15th, and as the team faced the games to come, he was asked about the difficulty faced as he and other players move between the ECHL and AHL leagues. "We have the chemistry from last year," he said of his Newfoundland team, adding that the Growlers "Find a way" to make things work on the ice. 
Melindy's absence in the last game was noteworthy. Melindy recorded his 500th regular season PIMs as a Growler in the game against the Thunder on April 17th, and the Growlers' captain also recorded his 1000th ECHL penalty minute earlier this season.
In other team news, Pavel Gogolev sported a new letter 'A' on his jersey at last night's game, perhaps a reward for his proven dedication to the team following his highly celebrated return after a stint with Chicago. 
But while the Growlers secured a playoff spot – the first in the league to do so this season  – the talent on the Thunder was evident during all three games held in St. John's. Adirondack's Wayne Letourneau was on his game, and the team's passes made the game a thrill to watch for any hockey fan – even those cheering for the home team. 
Stay tuned for more on the Newfoundland Growlers.