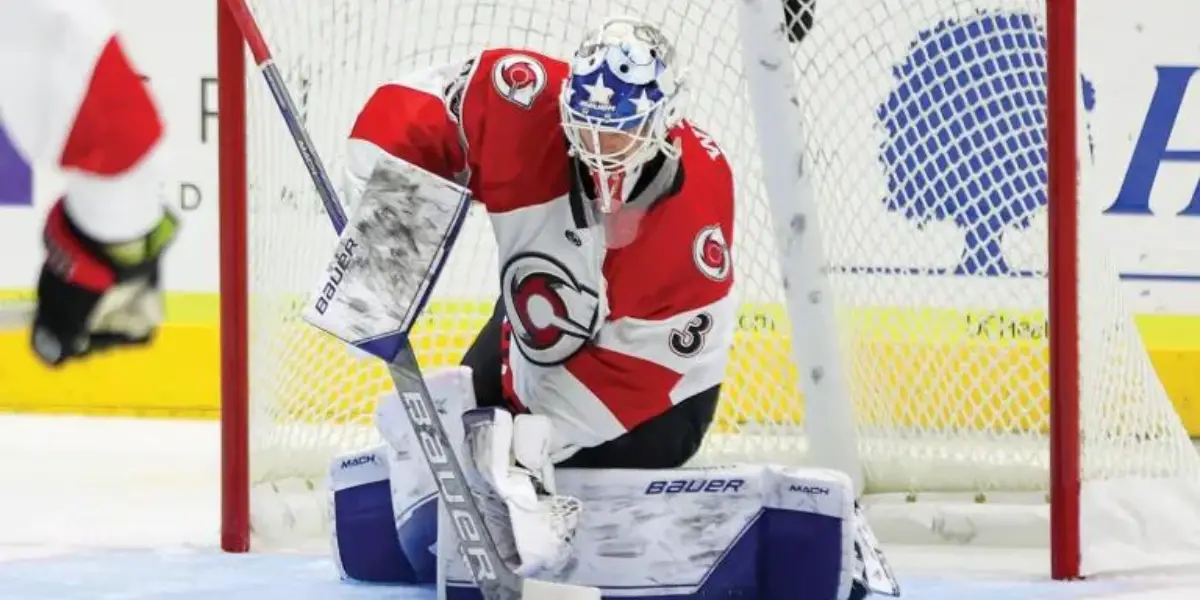 The Cincinnati Cyclones hosted the Fort Wayne Komets for game two of their 1st round matchup on Saturday night at Heritage Bank Center. One significant change took place for the Cyclones, as they decided to ride the hot goaltending of Beck Warm as the starter for the game. Warm came in for Mark Sinclair in the 2nd period of game one and gave his team an opportunity to erase the 3-0 deficit and come back for a 4-3 overtime win. Warm didn't have to wait long to play with a lead as Zach Berzolla scored just under seven minutes into the opening period to give Cincinnati the 1-0 lead. Berzolla was able to pick a pass off when the Komets were trying to clear the zone, and he made them pay for the turnover with a quick wrister that beat Fort Wayne goalie Ryan Fanti.
The rest of the period saw both teams get a few chances on the power play, but nothing would come of them. Cyclone Andrew Nielson would go to the box for holding with only 50 seconds left in the period. Twenty seconds later, they would make the Komets pay while shorthanded when Patrick Polino scored. The goal would be reviewed for interference, but the call came out in Cincinnati's favor. The first 20 minutes would end with Cincinnati up 2-0. The Cyclones also outshot the Komets 10-8 over the period.
The 2nd period brought a lot of penalties and altercations after whistles but nothing in the realm of scoring. The Komets had the majority of the shots, outshooting the Cyclones 12-6 during the period. Warm continued to stand on his head, saving all the shots and pushing his scoreless streak to over 80 minutes during the playoffs. So far, through 40 minutes, 11 different players have spent 2:00 minutes each in the penalty box.
The Komets started the 3rd period on the power play due to a carryover penalty from the 2nd period. Cincinnati killed the penalty and kept the lead a 2-0. There were more penalties in the period, and on their 8th power play of the night, the Komets cut the lead in half. Matt Alvaro was the goal scorer, breaking a 97+ minute scoreless streak for the Komets.
The best shot of the game was not any shot on goal but the shot that Berzolla put on Drake Rymsha in the 3rd period. Rymsha stayed in the game but was slow to get up. The Komets pulled Fanti with less than one minute left in the game but could not score, and the Cyclones won the game by a 2-1 score. These two teams will meet again for Game 3, this time in Fort Wayne, on Tuesday night, April 25th.