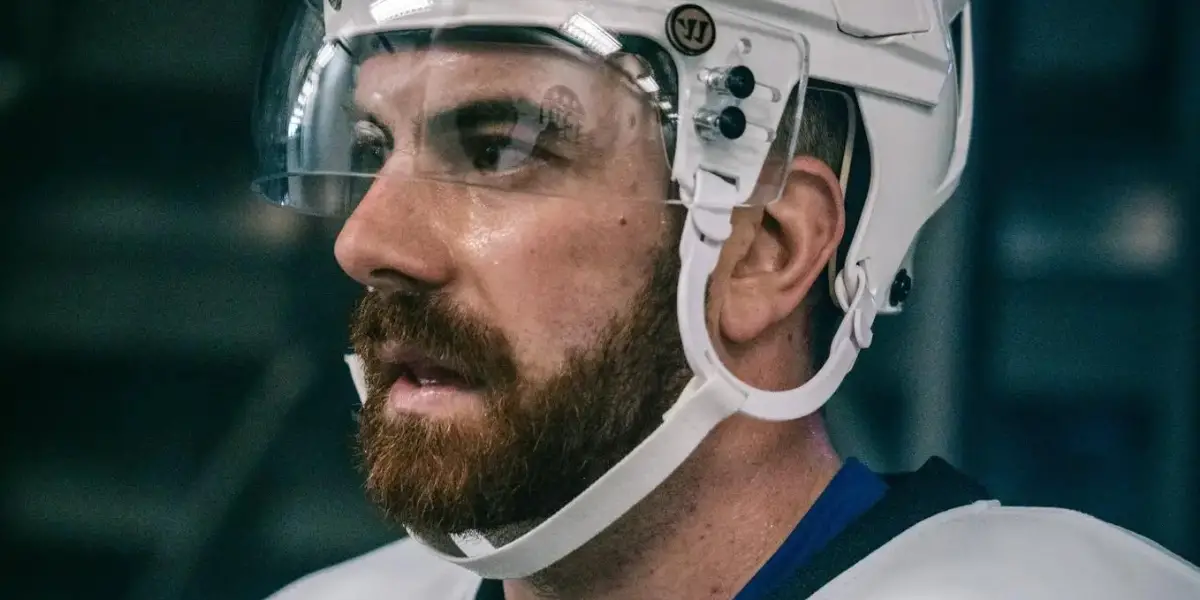 The Newfoundland Growlers' game 57 ended with a 5:4 win in overtime for the Reading Royals, who faced the black & gold on Growlers' turf, but what a game it was for fans of either ECHL team. While Reading led 3-0, a sudden third period offensive onslaught by the Growlers brought fans in the stands to their feet, cheering on the team's massive comeback effort. Hopes were dashed as Reading's Evan Barratt earned a hat trick against Luke Cavallin, giving the Growlers their second overtime loss of the season.
It was an action-packed game. Defenceman Brennan Kapcheck dropped the gloves late in the first period that got the fans at the Mary Brown's Centre riled up. Kapcheck's fist-to-fist with the Royals' Alec Butcher didn't end well, as Kapcheck did not return to finish the game and was a no-show for Sunday's game as well. While there's been no confirmation, it appears he's out for a bit with an undisclosed injury.
Overall, Luke Cavallin made 34 saves which helped keep hopes up and the game close. Todd Skirving netted a pair of goals that upped his totals to 28 for the season and, in a move worthy of a hockey highlight reel,  with under 90 seconds remaining in regulation time, Zach O'Brien fired a shot that tied the game.
 While fans were no doubt disappointed by the loss, the home team rally that led to three goals in under 10 minutes – O'Brien's included – and a tied-up game and overtime led to hopes of a game-three showdown not to be missed. 
Fans were not disappointed on Sunday. O'Brien was back at it on the ice, and thanks to a 3A game, he has now set a new franchise record for assists in a single regular season with 53 (and counting).
The game supporting Nevaeh's Angel Foundation saw single goals scored by Simon Kubicek and Derian Plouffe, while Skirving and Pavel Gogolev scored a pair each. It was a big night for both the pair as Skiving's goal set his season record high at 29, and Gogolev's goal secured the Growler's overtime win. 
In other game highlight news, there were times when the entire line were Newfoundlanders except for the goalie. Newfoundlanders James Melindy, O'Brien, Adam Holwell, Brett Budgell, Adam Dawe, and Jordan Escott certainly get fans cheering for 'da boys.'  
The Growlers are currently 1st in the North, and the Royals are 2nd. 
In other Growler's news, goalie Keith Petruzzelli has been re-assigned to the team. Not sure if he will suit up for game 59 against the Adirondack Thunder (5th in the North) or not. 
The first in the three-game series will happen this Wed., March 15th, at the Mary Brown's Centre in St. John's, NL, at 7 p.m. local time. 
The Growlers have some special games coming up, including a Socks & Underwear toss supporting the Gathering Place. Bring new socks & underwear to throw onto the ice during the first intermission on Friday, March 7th. A Registered Nurses Appreciation Night will also be on Saturday, April 8th.
Catch game highlights on the Growlers website www.nlgrowlers.com or visit for tickets, gear, and promotions.