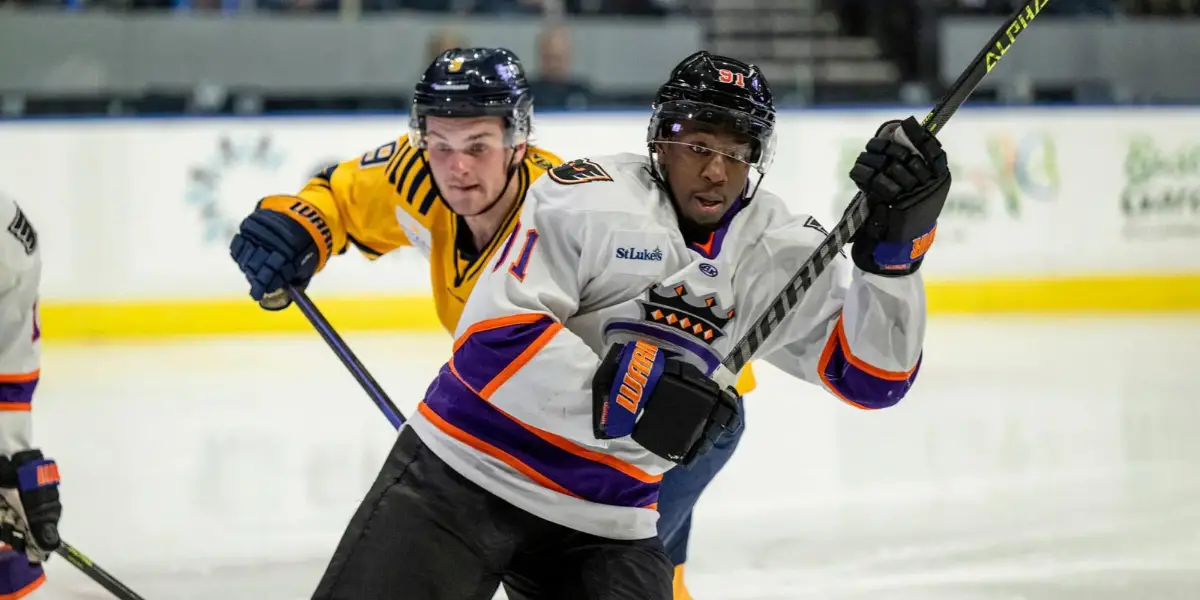 The Reading Royals walk into their final week of regular season games as they split a series against the Norfolk Admirals over the weekend.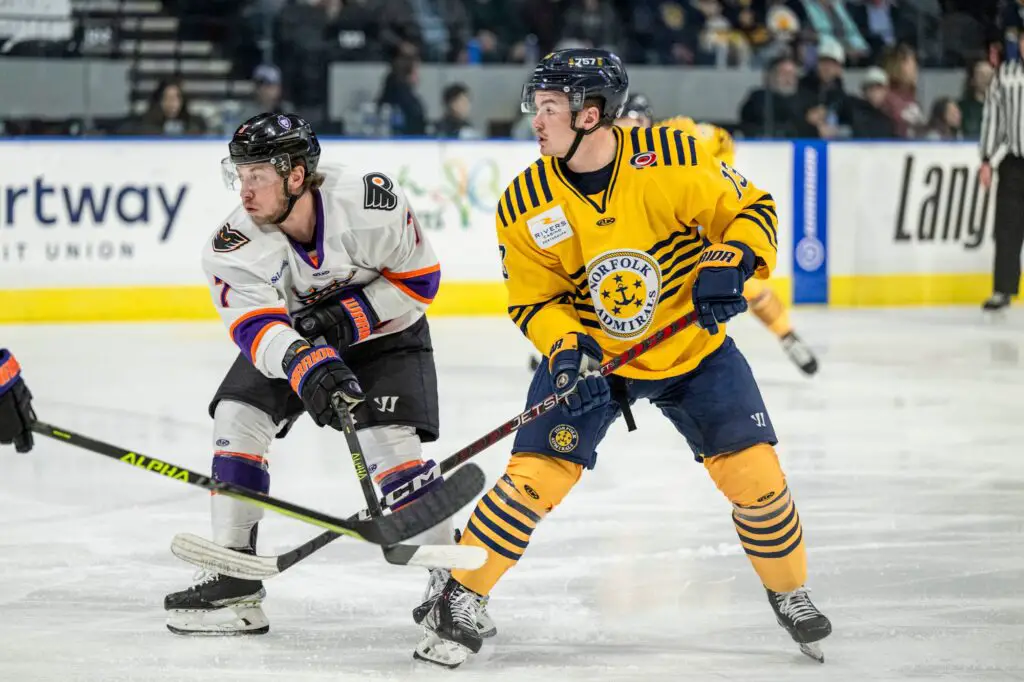 This week the Royals head into their last week of regular season games with just three games left, one of which is a rematch against the Norfolk Admirals on home ice.
The weekend started off strong for the Royals with an 8-4 victory over the Admirals. The Royals started off the high-scoring game at just 2:58 seconds into the first period, with Brendan Hoffman scoring his twelfth goal of the season, assisted by Yvan Mongo and Ryan Cook. The Admirals did not stay quiet long as Blake Murray tied the game at 7:39 seconds. Hoffman extended the Royals' lead once more before the end of the period at 13:52 seconds. The second period took the Admirals by storm as the Royals scored four more unanswered goals before Stepan Timofeyev ended the goal streak at 7:59 seconds. The two teams would end the period 7-3, only scoring one more goal a piece before the game's conclusion.
The Royals, however, had a rough start in their second game of the weekend, staying scoreless until the third period, where Max Newton scored his thirty-second of the season 0:57 seconds into the period, assisted by Solag Bakich and Evan Barratt. Though leading with shots on goal, the Royals failed to get back with a final score of 5-1. Reading had four powerplay chances but could not get the puck through on all of their opportunities. The team had now faced a total of 259 powerplay chances, with only 52 of them ending in goals. Their penalty kill, however, remains at 82%, with 207 of their 254 total penalties killed.
The Royals faced their first shootout early this week against the Trois-Rivières Lions. It was the first time fans at the Santander Arena witnessed a shootout since last season, making everyone on the edge of their seats. Unfortunately for the Royals, their first shootout loss was handed to them by the Lions, ending the beginning of the week with a tough loss.
With just three games to go, the Royals are getting ready for the conclusion of their regular season with their final matchup against the Norfolk Admirals and their final, but surely not last, appearance with the Newfoundland Growlers with the playoffs just around the corner. The Reading Royals will play the Maine Mariners in the first round of the Kelly Cup playoffs. The Kelly Cup playoffs will begin on April 19th, but the Royals plan to push their lead just a bit further in this last week to keep their second-place spot to take home ice advantage against Maine, who sits just below them in third place.