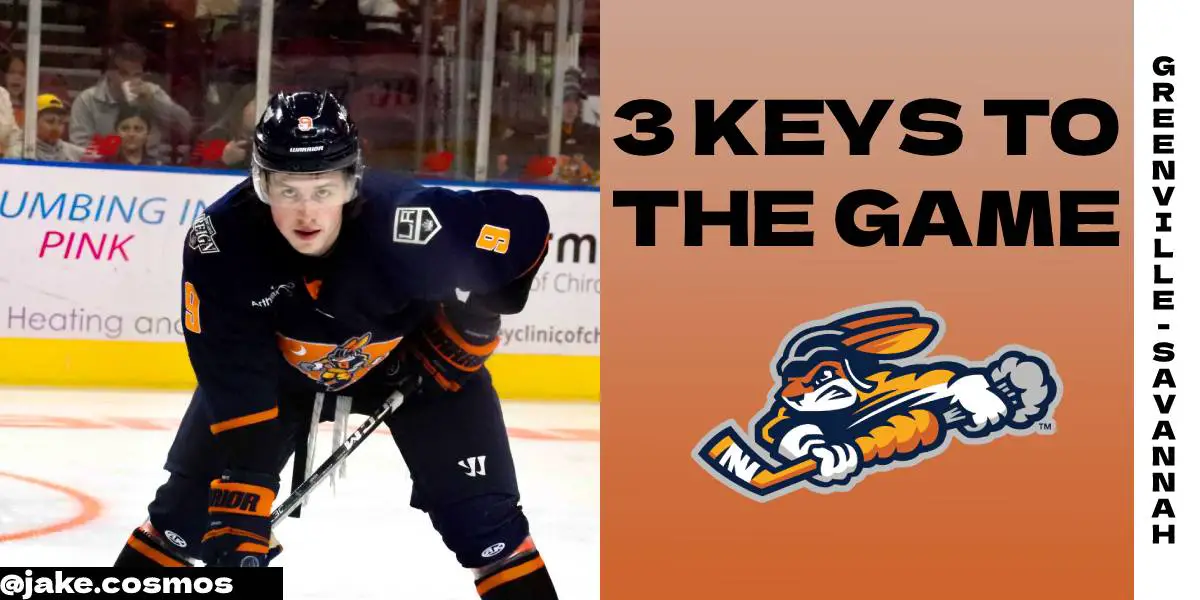 Date: 4/13/2023 l Time: 7:05 l Where: Bon Secours Wellness Arena
One: Continue Offensive Firepower
Before the two-game series against the Orlando Solar Bears. The Swamp Rabbits scored only one goal in three of the previous four games and lost all four. The offense was able to turn things around last Friday night in the first of back-to-back games against the Solar Bears, scoring seven goals in game one and following up that performance with a five-goal night on Saturday. Brett Kemp was a significant contributor in the two games against the Solar Bears, scoring five goals in the two wins. Coming off a well-deserved four-day break, look to see how the Swamp Rabbits come out in the first period.
Two: Clean Up Penalties
The Swamp Rabbits have been penalty prone over the last three games. Having six penalties total in each game and giving up over half a period where the opposition is a man-up. That will be a tough trend to continue going into the playoffs. Credit does need to be given to the penalty-killing unit, only allowing two goals in those three games. However, the two goals given up were in the South Carolina game, which turned out to be a game-leading and game-winning goal.
Three: Win the Season Series
The Swamp Rabbits and the Ghost Pirates are tied in the season series at 7-7. This is a great opportunity for the Swamp Rabbits to gain some confidence going into the playoffs after losing the last three games to the Ghost Pirates, who currently sit last in the south division.