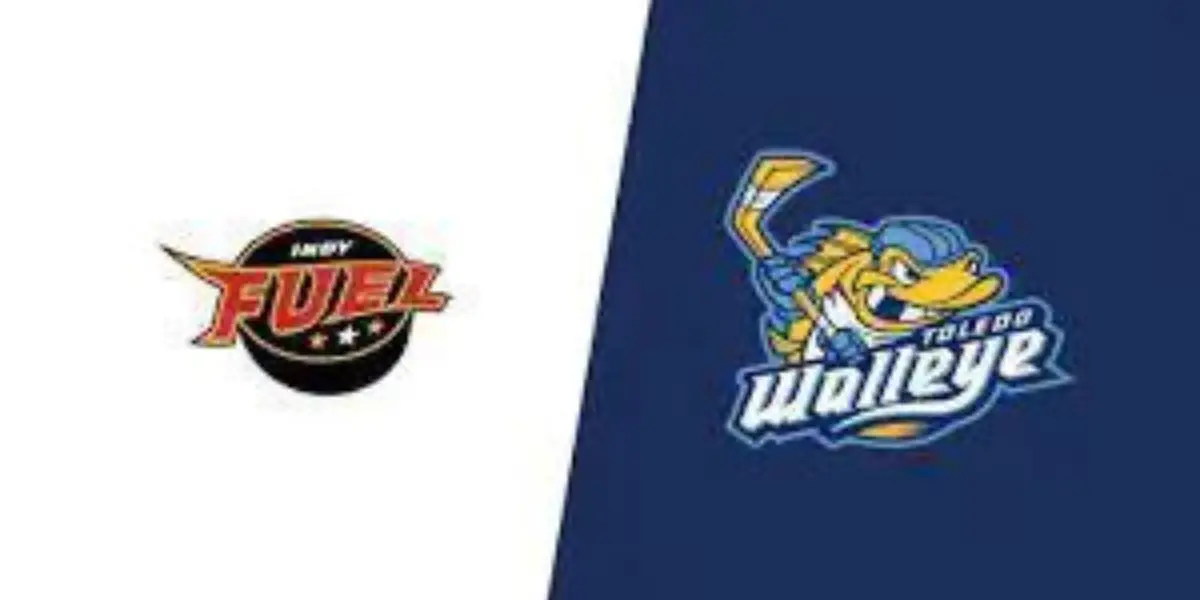 Finishing the season in close proximity:
Toledo finished the season as the top team in power-play goals in the whole ECHL league. Indy and Toledo were in close proximity to each other throughout the main season. Toledo was 9th in scoring in the ECHL, while Indy was 10th. The Walleye had an 18-win streak in February and March. At the end of the season, Toledo finished second in the Central Division with 98 points, while Indy finished third with 91. 
Top Toledo Players: 
Brandon Hawkins has been a huge name for the Toledo Walleye as he led in points with 81, Gordie Green was behind him with 71, and Kirill Tyutyayev had 47. Hawkins also led in goals with 39, followed again by Green, who had 27, and Andrew Sturtz with 23 goals. Hawkins and Green were the only players with more than ten power play goals; Hawkins had 14, and Green had 10. Not only are the Walleye incredible with their shot accuracy, but a lot of their players have frequently spent time in the penalty box. The one player to spend the most time for Toledo is Mitchell Heard, who has had a total of 145 PIM. Next in line were Cole Fraser and Adrien Beraldo, with 68 and 67. In terms of netminding, John Lethemon would be starting tonight. This season, he won 18 out of his 26 games played. 
Indy's Incredible Roster:
Like Toledo, the Indy Fuel has had many players score a lot of goals and spend a lot of time in the penalty box. Given that they both finished 7 points apart, this first-round matchup between them will undoubtedly be incredibly physical and aggressive. The Fuel's point leaders this season were Alex Wideman (72), Chad Yetman (59), and Cameron Hillis (52). Yetman had Wideman beat in goals with 26 and 22. In between them was Seamus Malone, who had scored 23 times. Their penalty leader finished only four minutes short of Toledo's Mitchell Heard. Christopher Cameron led the Fuel with his 141 PIM, with Chase Long behind him with 97. Their goalie with the most wins on his belt, Zach Driscoll had 21 out of his 42 games played. He started in the net tonight.
Round one off to a rocky start: 
The final score would end in favor of Toledo 4-1. Each of their goals were on power plays, while the Fuel only managed to score on a single even-strength play. The Walleye scored first at 8:55 in the period. Seth Barton scored and was assisted by Charlie Curti and TJ Hensick. Indy eventually answered with a goal at 14:57 with a shot from Colin Bilek, assisted by Zach Vinnell and Alex Wideman and the first period ended with three Indy penalties and one from Toledo. Neither team scored in the second period, keeping the score tied 1-1. However, the aggression continued to show as two Toledo and one Indy penalty occurred. The third period could not have been more chaotic. With three Toledo power play goals, seven Indy penalties, and six Toledo penalties, it's evident that a lot happened in the final 20 minutes. Seven of the 13 total penalties were called for roughing, both becoming double-minors. Gordie Green scored the first goal assisted by Trenton Bliss and Kirill Tyutyayev. Brandon Hawkins scored the second with help from Tyutyayev and Bliss. The final was scored by Bliss off Hawkins and Riley McCourt. Toledo's shots were led by superstar Hawkins with five and Seth Barton with four. Indy's were led by Chad Yetman, Colin Bileck, and Bryan Lemos, who had three. 
Three Toledo Stars:
Each of the night's three stars were from the Walleye.
Gordie Green (one goal)
Seth Barton (one goal)
Trenton Bliss (one goal and two assists)