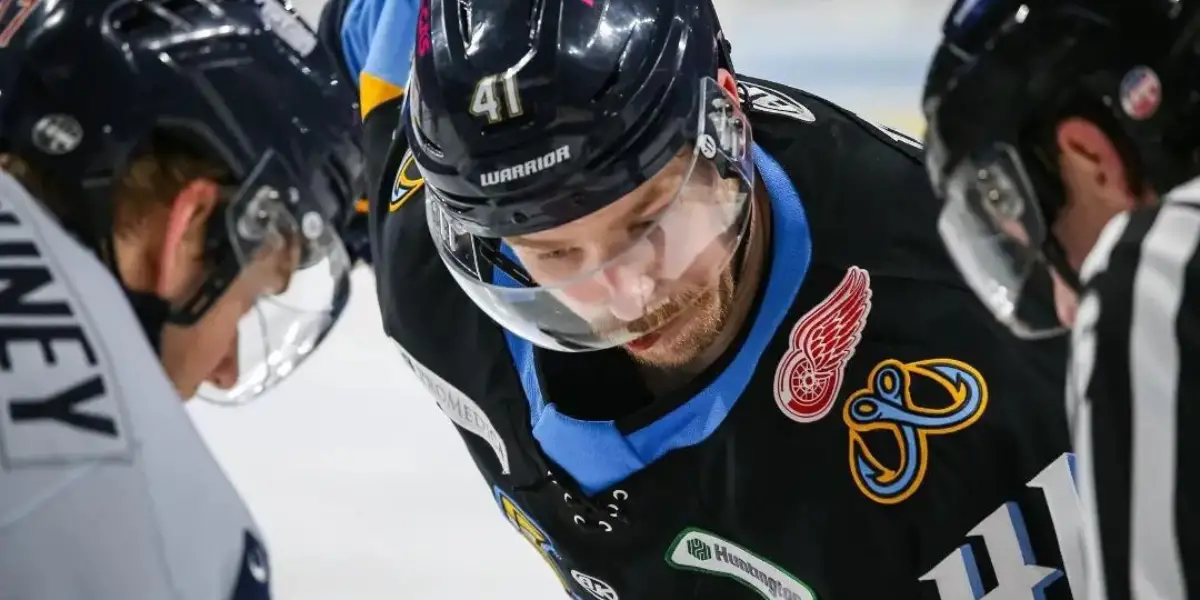 INDIANAPOLIS, IN – Heading into this matchup, the Toledo Walleye leads the series 2-0. A win for either team is vital as the Walleye are fighting to put this series to bed while the Fuel fight to keep it alive. This game could be do-or-die for the Indy Fuel.
First Period 
The game was on its way with Mitchell Weeks in Indy's net and Sebastian Cossa in Toledo's net. The first period was quiet on paper. Teams traded shots on goal as they battled for possession. Knowing the history of these games, the Fuel was well aware that both of the previous games in this series began with the Fuel trying to fight themselves out of a two-goal deficit. The frame closed with neither team securing a point. A singular penalty was assessed to Indy's Alex Wideman for roughing, but Toledo was unable to capitalize on the man advantage. SOG 7-8, Indy. 
Second Period
Just over one minute into the period, Indy would get their opportunity at a powerplay when Toledo's Brandon Hawkins headed off for roughing. They registered five shots on net but couldn't get past Cosas. At 7:46 into the period, Toledo would create their lead with a goal from Sam Craggs, assisted by Brett McKenzie and Seth Barton. A minute later, Ross MacDougal heads off for holding, and Toledo is back on the powerplay. They make haste in scoring – a shot from Trenton Bliss hits the back of the net. History repeats itself, and the Indy Fuel falls behind 0-2. 
The teams continued to trade a handful of shots throughout the end of the period. At 18:52 into the second, Gordi Myer and Max Golod drop the gloves after Myer intended a hit on Golod. Both would be sent back to the dressing room with matching five-for-fighting penalties. SOG 15-14, Toledo. 
Third Period 
Energy from the tussle between Myer and Golod must've overflowed into the third period for the Indy Fuel because they came out with new energy, which paid off. A minute and a half into the final frame, the Fuel would find themselves on the board with a goal by Chat Yetman, assisted by Andrew Perrott and Mitchell Weeks. 
Now, we had a game. The game was quiet for a few minutes, with both teams doing their best to smother the other's scoring opportunities. It wasn't until a little under halfway into the period that Toledo would get a short-handed goal when Tyutyayev was penalized for slashing. With a 3-1 lead, Toledo was buzzing. Indy could not score in the final minutes of Game 3, including a powerplay opportunity. Toledo capped off the game with an empty net goal from Donovan Sebrango. 
The Indy Fuel and Toledo Walleye will meet again on Thursday, April 27th, with Toledo leading the series 3-0.