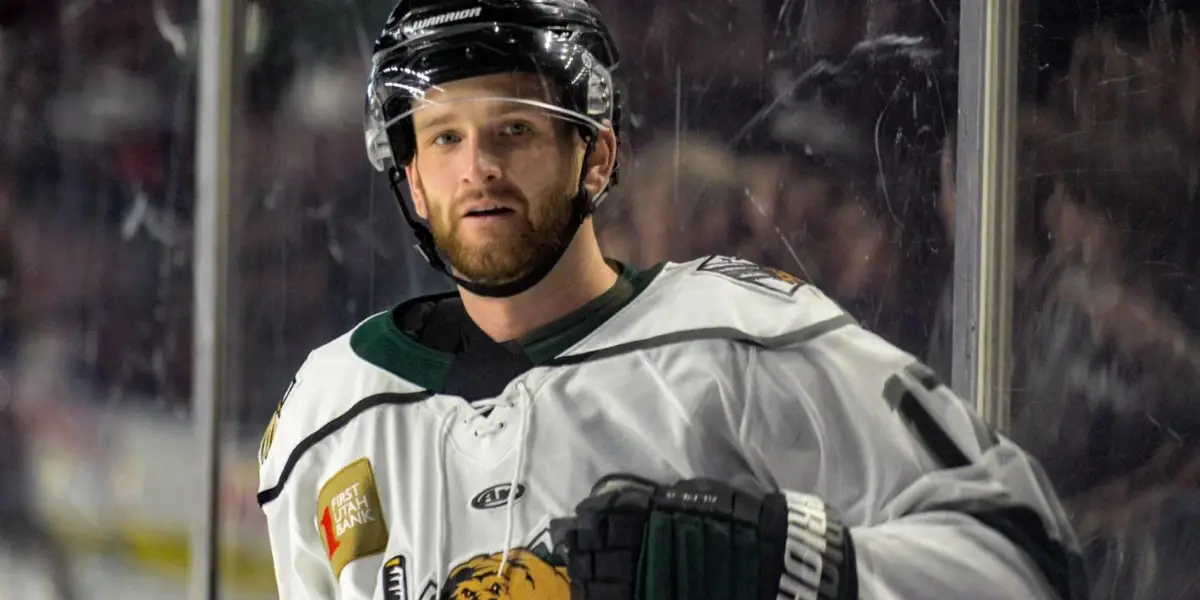 3/29/23
1st
During this Grizzlies vs. Wichita three-game series, both teams battled for enough points to earn a spot in the Mountain division playoffs. The Idaho Steelheads had just secured their place in the playoffs, so the Grizzlies were looking to get enough points to beat out not only Wichita Thunder but also the Allen Americans, KC Mavericks, and Rapid City Rush. 
Grizzlies' started with a bang as Johnny Walker scored the series' 1st goal at 4:21 in. It wouldn't be until Connor McDonald was given a delay of game penalty that Wichita's Jay Dickman would finally get their 1st goal during the power play at 12:42 in. Grizzlies' Jordan Martel would earn back their lead at 15:53 in, but Wichita followed up soon after as Peter Bates tied the game up again at 17:02 in. The 1st period ended in a 2-2 tie, and everyone was eager to see who would take the lead in the 2nd period.
2nd
There was no mistake about who would be taking the lead in this series when Grizzlies' Brandon Cutler scored just 0:31 into the 2nd period. Less than two minutes later, Cameron Wright scored their fourth goal of the game at 1:35 in, and Keaton Jameson scored the 5th at 2:28 in. Tarun Fizer joined the scoring squad at 5:04 in, and Keaton Jameson scored his second goal at 6:35 in. Unbelievably, the Grizzlies gained a solid 7-2 lead in just under seven minutes. Connor McDonald would receive a slashing penalty at 8:40 in, and Wichita's Jay Dickman would score another power play goal at 9:17, but they weren't quite able to close the gap. Connor McDonald scored Grizzlies' 8th goal at 17:27 in, giving them a five-goal lead. Seconds before the end of the period, Keaton Jameson would receive a cross-checking penalty at 19:18 in, and Wichita's Cole MacDonald would manage to sneak in a power play goal at 19:39 in, ending the period with an 8-4 score.
3rd
Wichita was looking to close the four-goal gap in the 3rd period, and at 2:10 in, Jason Pineo would manage to score their 5th goal. But it would end up being enough. Grizzlies' won 8-5 and took the series lead. 
3-31-23
1st
After their loss in game one, Wichita was looking to make a comeback. Their determination was clearly displayed when at 9:23 in, Ben Allison received a tripping penalty, and Witchita would not only shut down every play made by the Grizzlies, but Jason Pineo managed to score a short-handed goal at 10:59 in. But despite their best efforts, Wichita's early lead wouldn't last long. Aaron Thow would tie up the game at 16:18 in, and Tarun Fizer would score at 19:14 in. The 1st period ended with a  2-1 lead for the Grizzlies.
2nd
Grizzlies' Brandon Cutler came out ready to win and scored their 3rd goal just 0:11 into the 2nd period (this is the 2nd goal of the series that he scored in less than two minutes!). Soon after, Brycen Martin would receive a holding penalty at 3:53 in, and Jay Dickman scored a power play goal at 4:37. Wichita's Peter Bates would score soon after at 5:48 in, and the 2nd period would end in a 3-3 tie
3rd
It was anyone's game, and both teams fought hard to take the lead. Finally, Grizzlies' Tyler Penner would score at 11:47 in, and it seemed to light a fire under the team. Jordan Martel would score at 12:58 in, and Cameron Wright would score their 6th and final goal at 19:42 in. Encouraged by the 6-3 win, the Grizzlies were determined to sweep the series.
4-1-23
1st
Despite the Grizzlies' prior conviction, Wichita's Dominic Dockery would end up being the first to score at 6:28 into the 1st period. Chris Mckay followed up with another goal at 11:05 in, and Wichita took an early 2-0 lead. The Grizzlies would make an attempt to catch up, and Aaron Thow made a goal at 12:57 in, but soon after, he would go into the box for tripping, and Chris Mckay would score his 2nd goal for the period – maintaining Wichita's two-goal lead 
2nd
The 2nd period kicked off in a fierce struggle between the two teams. Finally, at 11:32 in, Jordan Martel would score the Grizzlies' 2nd goal. Aaron Thow would follow up at 12:20 in with his 2nd goal of the game and the Grizzlies' 3rd. With the game tied 3-3, both teams were looking to be the first to take the lead. Dylan Fitze would find his opportunity and score Grizzlies' 4th goal at 14:02 in.
3rd
Wichita started the 3rd period looking to ward off another goal from the Grizzlies and tie up the game. They did a great job shutting down every play the Grizzlies made, but it wouldn't be enough. At 15:20 into the period, Cameron Wright scored a goal and gave Grizzlies a solid 5-2 lead. Just as they had sought out, the Grizzlies swept the series and were given the points they needed to keep their chance at getting into the playoffs.