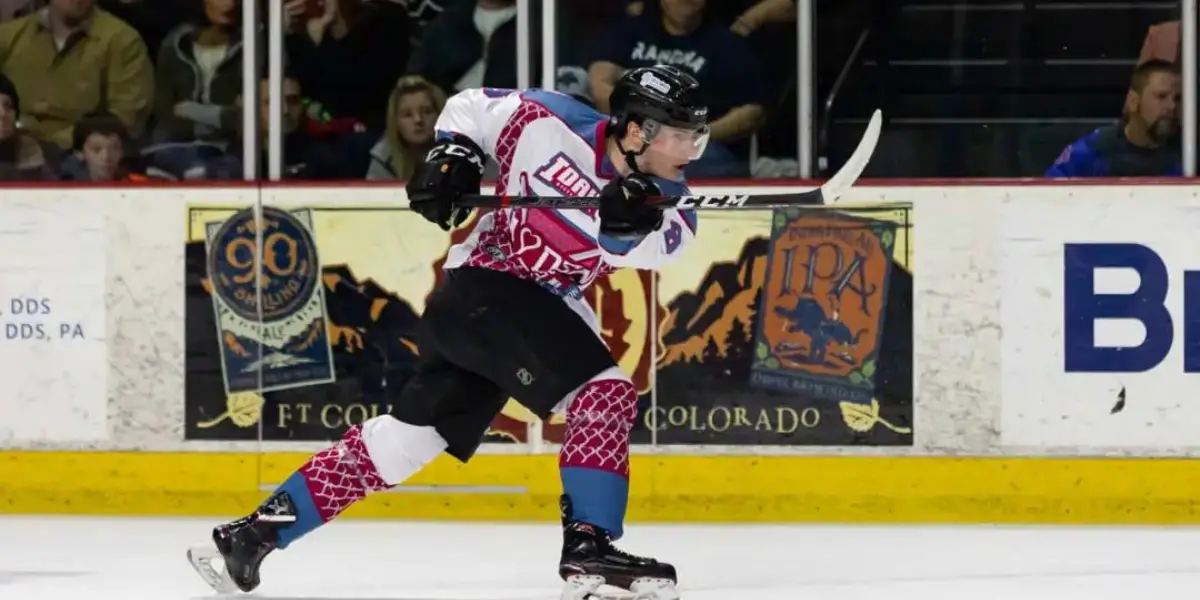 Spencer's Starters: Spencer Naas was born June 28, 1995, in St. Louis Park, Minnesota. The first time he played hockey for a team with recorded statistics was for the two seasons he played at Blake School in the USHS-MN. He played 50 games in his freshman and sophomore years in the 2010-11 and 2011-12 seasons. In those seasons, he scored 45 goals, with 33 coming from his second season, showing his development over the course of time he played there. He spent the next two seasons playing at the Benilde-St. Margaret's School, and he was awarded the Captain position during his Senior year. He played 49 games, scoring 60 goals and 57 assists. He was able to take his teams to the playoffs each of the four years he was in High School. 
University of Naas: Naas played hockey for four years at the University of Connecticut. He wore the "A" on his sweater during his Junior and Senior years. In all four seasons, he racked up a total of 143 games played. Naas scored 49 times, assisted 28 goals, and spent 71 minutes in the penalty box.
College → Pros: Eventually, in his last year of college hockey, Spencer Naas got to play 12 AHL games for the Cleveland Monsters. In those games, the 23-year-old racked up seven points – four goals and three assists. In the 2018-19 season, he started in the AHL playing for the Texas Stars. He played ten games for them but received no points in that time. He did manage to get four PIM and a plus/minus rating of -1. 
ECHL Madness: During the 2018-19 season, Naas got moved down to the ECHL's Idaho Steelheads. There he played 55 games, racking up 18 goals and nine assists. His plus/minus rating for that season was +2. He started the next season continuing with the Steelheads, playing 46 games for them until he eventually got moved to the Kalamazoo Wings within the ECHL. At the same time, he was only there long enough to play seven games for the Wings and put up three points. After the 2019-20 season, Naas' next two seasons would be spent playing internationally. He played for the Tranås AIF in Sweden, playing in 19 of their games, scoring two of their goals, and assisting on four of them. He spent the next season with the Amiens in the Ligue Magnus in France. With them, he played two games in their fight for the French Cup.
Nasty Naas: Spencer Naas has spent all of this season with the Savannah Ghost Pirates during their inaugural season. He has made many accomplishments in the 59 games he's played so far with Savannah. Of the ten goals he's scored, there have been: two game-winning goals, two power plays goals, two first goals, and an insurance goal. He's taken 118 shots, had ten penalty minutes, and had 14 assists. Many of his Savannah fans refer to him as Nasty Naas because he's quick down the ice, good at sliding by defenders, and good on breakaways.