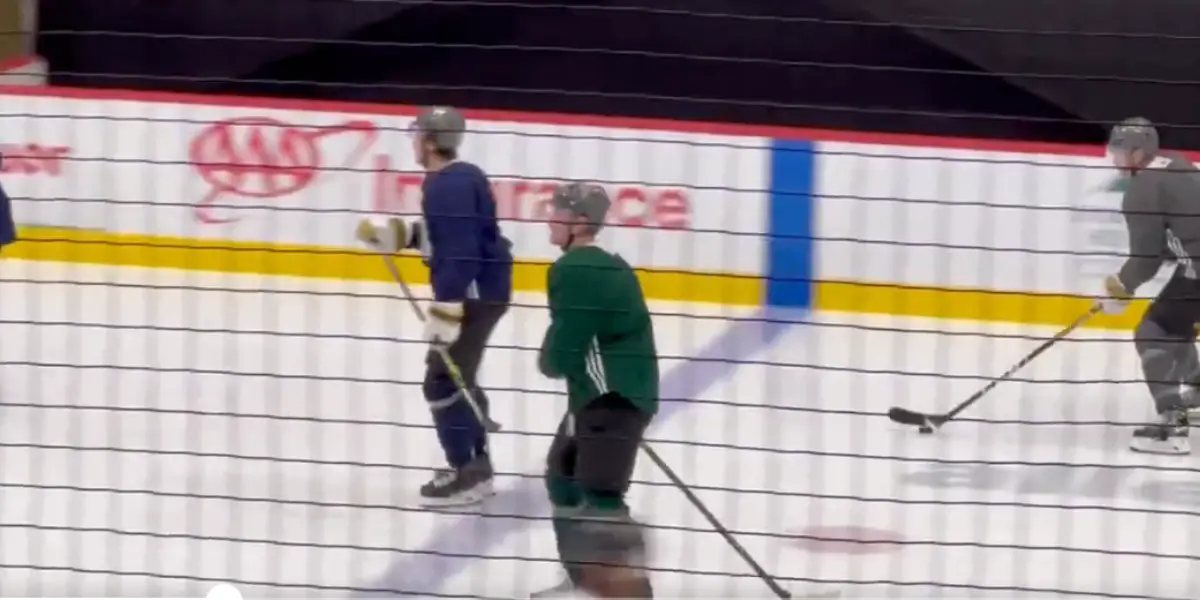 If you're a Vegas Golden Knights fan, you've probably been dreaming about the day you see Jack Eichel officially take the ice as a Vegas Golden Knight. Well, I am here to tell you your dreams are getting closer to reality. For the first time this season, Eichel did not have a no-contact sweater (or no sweater at all), and it looked good.
The Golden Knights aren't exactly desperate for Eichel's services. Today, the Golden Knights sit atop the Pacific Division with 57 points. Most of the season, they've looked like a solid team, and their offensive production hasn't been hurt by not having a super-star like Eichel in their lineup. That said, any team will get better with a star like Eichel on their team.
What's Next?
Eichel is not ready for game action yet, and head coach Peter DeBoer made that known before the All-Star break. This recovery will be a process for Eichel, and each stage of this process that doesn't include a setback is a good sign. The most significant danger to Eichel playing this season would be a setback on his disc surgery, which by all accounts, is considered risky for an NHL player.
Where Does He Go?
For now, he skates with the reserve line. The reserve line consists of Amadio and Patrick, both wearing green. The reserve line is precisely where Eichel should remain while he goes through the first stages of contact. The last thing Vegas wants to do is rush him into the lineup and find out he's not good to go come playoff time. Once Eichel is ready for real-time, it will be a great debate about where he inserts into the lineup, but all signs point to him being on your top line. To not have Jack Eichel on your top line would be an odd decision at best.
Ultimately there is a lot of positivity surrounding the Golden Knights and Eichel's return to full-contact practice. This next step is something that Buffalo would have claimed never would have happened, so he's already proven many folks wrong by getting here. The following statement isn't based on any scientific evidence, but I have a feeling the entire Buffalo / Eichel saga is going to end with Jack being right. That's tremendously good news for Vegas Golden Knights Fans.