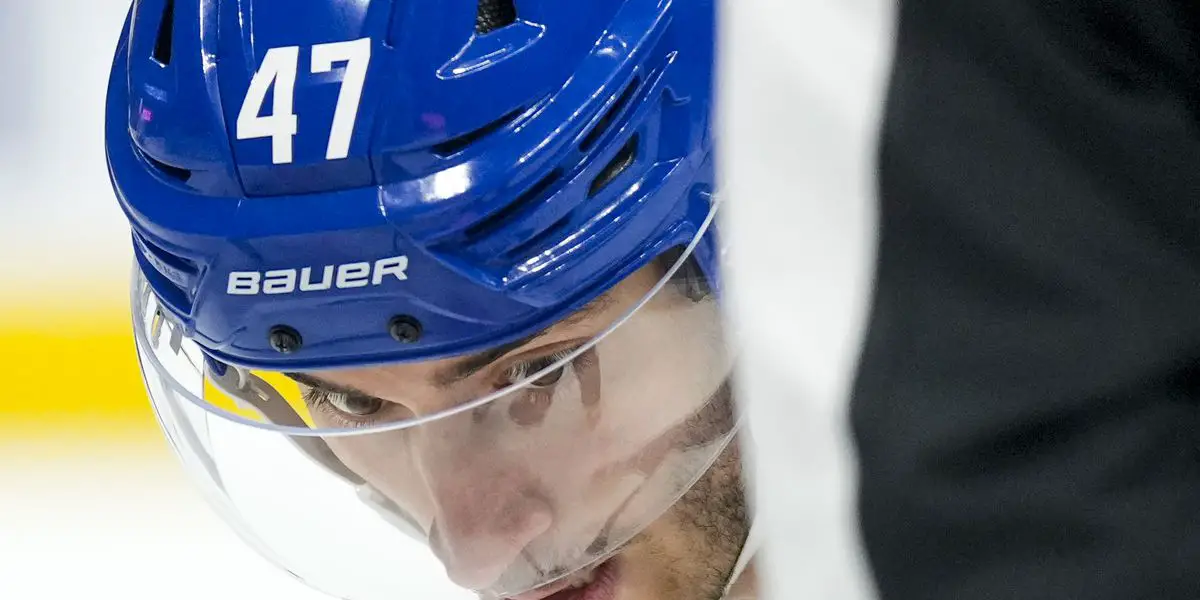 Kyle Dubas continued to work the phones this afternoon as he called one of his "old friends" in Lou Lamoriello, and the two worked out a deal that saw the Leafs trade forward Pierre Engvall to the Islanders in exchange for a 2024 3rd round pick. Given how Lou's tenure ended in Toronto, Lou always seemed like an unlikely trade partner for Dubas. 
Pierre Engvall has always been a polarizing figure with the Leafs during his entire tenure with the organization. He is a massive body, as he is 6'5 and 219 lbs, and he is shredded. Unfortunately, he played far too soft and never used his size to his advantage. This season Engvall played in 58 games for the Leafs, where he scored 12 goals and added nine assists for a total of 21 points.
While those are solid numbers for a bottom-six guy, and he is also a great penalty killer with excellent puck possession numbers, Dubas decided it was time to move on from him to create room on the roster for someone who brings more of a physical presence. This move also made 2.25 million dollars in cap space for the blue and white as they didn't retain any of Engvall's salary, which is crucial as they needed to do so to activate goaltender Matt Murray off of LTIR. 
To everyone who said Dubas would be quiet at the deadline, how are you feeling now? I also get the feeling that the Leafs' GM is still isn't finished
WELCOME BACK TO LEAFS LATE NIGHT! Presented by Inside The RinkRoscoe / Galaxy Biehn – Dubas Out?!?- Remember All The Good Times We Shared- I Don't Love Our Options- Matthews Next Deal?- Keefe's Fate- AI MascotsSPORTS! IS FUNMERCH IS AVAILABLE!JOIN OUR DISCORD!Remember to follow us on Twitter @LeafsLateNight & IG @LeafsLateNightCheck out Mike, Josh, and Nathan's articles on the Leafs + many more! insidetherink.com