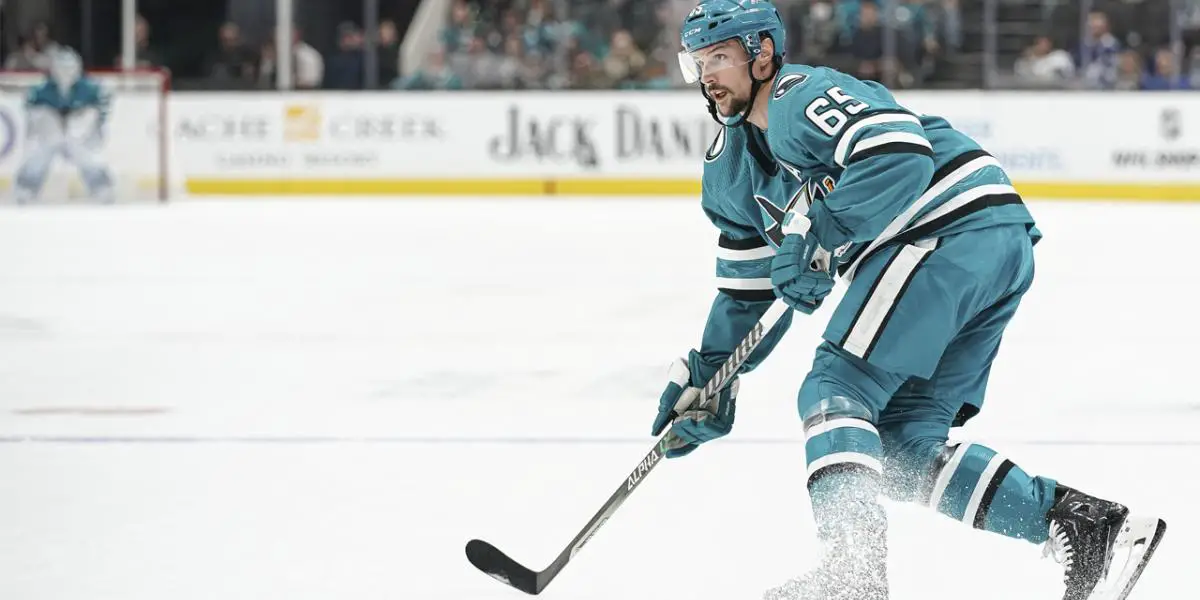 San Jose Sharks defenseman Erik Karlsson has revigorated his career after some down seasons, and teams around the league are paying attention.
Karlsson is having a great year so far. He leads NHL defensemen with 15 goals, 47 assists, and 62 points which puts him on pace to end the season with 26 goals and 108 points. At 32 years old, it would be by far the best season of his career.
With the Sharks towards the bottom of the Western Conference, Karlsson has been involved in trade rumors, with him being a quality upgrade to contending teams' blue line. The defenseman addressed the rumors on the "Got Yer Back" podcast.
"I will never sway from that. I want to win," Karlsson said. "And I think as you get older and you've been around for a longer time, you realize that it's not as easy as it looks, and you've got to hit it right at the right time.
"I know that it's a possibility in my future that things might change, or they might not, I don't know," he added. "I don't like to live in the unknown, and I don't like to think about it too much.
Karlsson also doesn't appear to be upset that his name is being shopped around in trade talks. He stated that Sharks general manager Mike Grier has done a great job dealing with the situation.
"'Griersy' has done a great job in everything that he's said and everything that he's done and how he's acted through all of this," he said. "I think he should; he should explore all his options and his possibilities and do what he believes is best for this organization because, at the end of the day, that's what it's all about. If I take care of myself and everybody else takes care of themselves, we're all going to be fine in the end anyways."
"Got Yer Back" is hosted by Pierre LeBrun, and the NHL insider said that he believes that Karlsson will be moved by next season.
"He may get dealt, but I think if he does, it happens in June when there's a little more flexibility," LeBrun said. "Not just flexibility in the cap, but a little more of an understanding by then between the PA and league where the cap is going in the next few years."
Clearly, Karlsson would be a valuable asset to any team wishing to acquire him. Right now, he is one of the best defenseman in the league and could be just what a team needs for a Stanley Cup run.
Karlsson has a no-movement clause in his contract, so he will hold much control over where he ends up. He also has four years left on his contract per Cap Friendly.
Episode 51: Interview w/Jack Ahcan Episode 51 is back in action talking about the New York Paingers ITR bet, Can Buffalo Sabres make the playoffs? Is Vancouver in the wrong on the Boudreau treatment? Is Tocchet the right guy? Is Daryl Sutter the last Dinosaur in the NHL?YouTube: https://www.youtube.com/@insidetherinkTwitter: https://twitter.com/CueTheDuckBoatzFacebook: https://www.facebook.com/Cuetheduckboats/Thanks for listening! Please rate and review our show on your favorite listening platform. Check out our partner's website at www.insidetherink.com for all your latest hockey news. Also, catch all of the games in this year's NHL season by signing up for ESPN+ at Insidetherink.com/ESPN