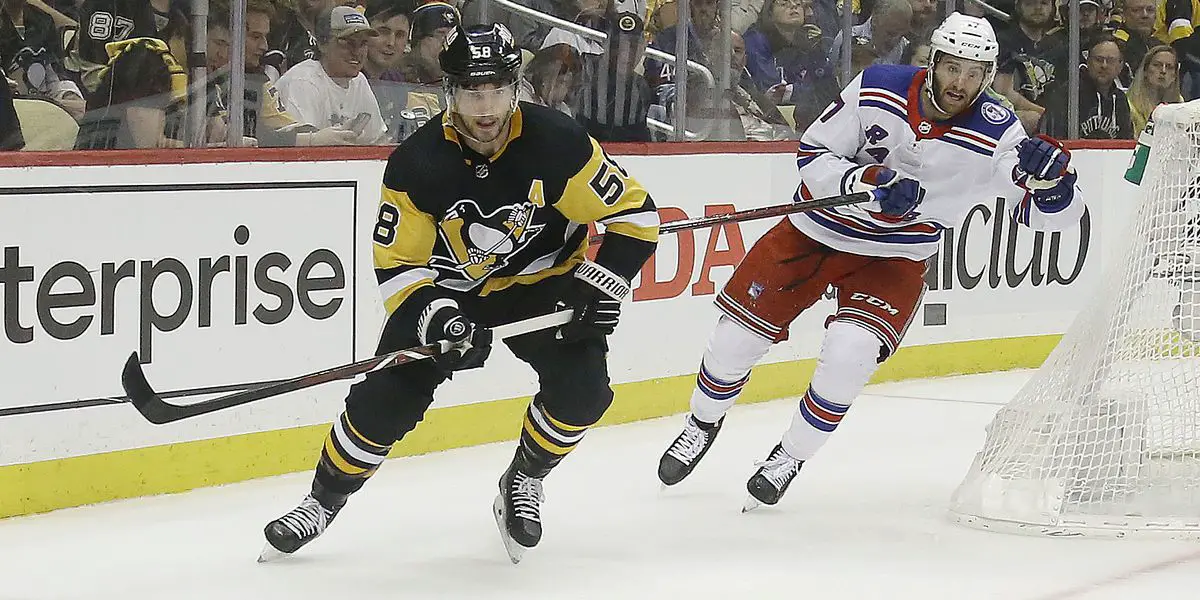 The Ultimate Penguin
When you think of the Pittsburgh Penguins, you of course, think Mario Lemieux and Jaromir Jagr's awesome head of hair. In this era of Penguins hockey, you think of Sidney Crosby, Evgeni Malkin, and even Marc Andre Fleury. You also think of defenceman Kris Letang. The former 3rd round pick in the 2005 draft, Letang has spent his entire year anchoring the back end. He has forever embodied the black and gold. Skating in 941 games, he has tallied 144 goals, 506 assists, and 650 points. He has been the franchise defenceman for so long, and with him being a UFA this offseason, it would be weird to see him in anything but a Penguins sweater. 
The Season He Had
Kris Letang had a good season for the Penguins. Consistently being the offensive powerhouse from the backend, he produced big for the club. In 78 games, he scored ten goals, 58 assists, and 68 points. For a blueliner, he was almost a point per game player. His point totals were a team-high for defenceman by a wide margin. While being a machine in points, he was not afraid to sacrifice the body as he blocked 122 shots this season. He would finish second on the blueline with a CF% of 54%. 
Kris Letang spent the majority of the season alongside blueliner Brian Dumoulin. Spending over 1000 minutes together, they were the team's best pair. Together they would average 2.73 goals for per 60 minutes and 2.22 goals against per 60 minutes. Given the larger sample size, they were one of the better offensive pairs. Safe to say, Letang was the driving force on the back end, and his production would be hard to replicate internally. Letang and Matheson led the team in goals for per 60 minutes with 3.85, but that was a smaller sample size, but it shows how important Letang is to this team. 
The Contract
Years: 5 
Money: $35 with $7M AAV
Team: Pittsburgh Penguins
Letang Finishes Where It Began
Ron Hextall would love nothing more than to keep Kris Letang a Penguin. He would love it if he finished his career in Pittsburgh and retired as a Penguin. The same can be said for Evgeni Malkin, but that's a topic for a different day. 
Kris Letang has said he wants to keep playing and play for at least a few more seasons. And he would like to finish where it all began. Playing at the high level he still is, the contract makes sense. Hextall wants to make Letang a priority and has kept that promise. They want to keep the big names in town with a new ownership group. They would like to see Letang ride off into the sunset as a Pittsburgh Penguin. While Sidney Crosby is still captain of this team, keeping the big names in town allows them to contend. 
Kris Letang is an obvious fit in Pittsburgh. He has been the franchise defenceman for the better part of two decades. The offensive defenceman still produces at a high level and still has good hockey left in the tank. He is the best blueliner on the team, and his impact would be missed if he were to go. Helping the team capture three Stanley Cups, he would love to help them capture one more before hanging up the skates.
https://share.transistor.fm/s/4a0a007e