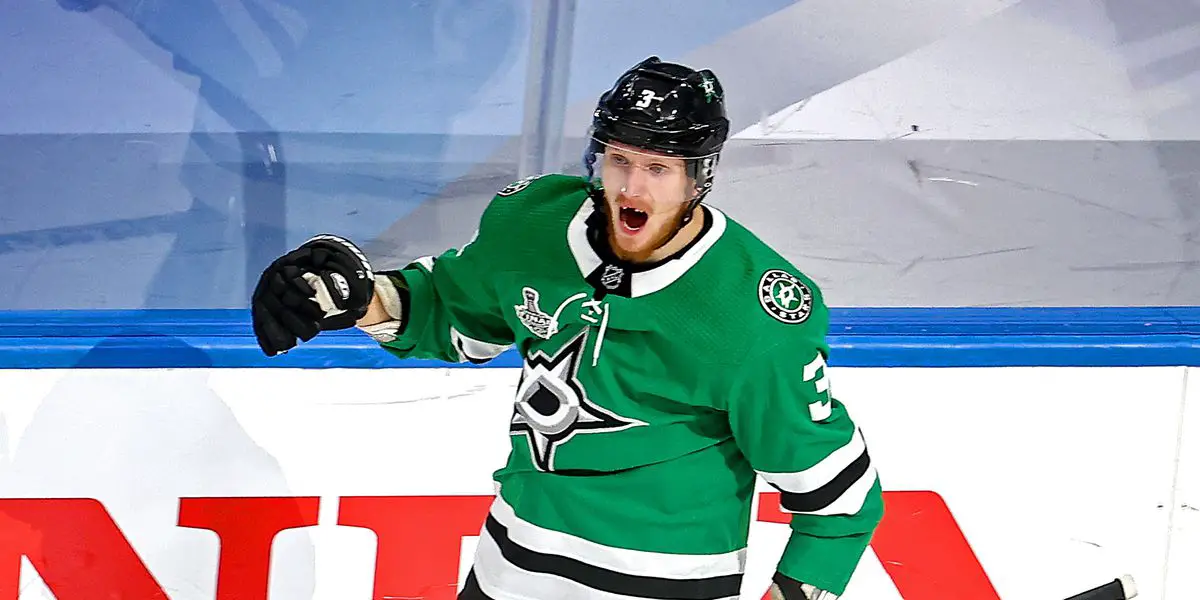 The 2022 NHL trade deadline is still over a month and a half away. Still, it is never too early to start thinking about potential trade options. For the Florida Panthers, they will most certainly assume the role of "buyer" this Spring. Now the term "buyer" at the deadline can take various forms. Generally associated with splashy acquisitions, teams looking to add may also be in the market for depth pieces. In Florida's case, depth moves seem like the most likely move. However, that does not mean they would completely shy away from a bigger deal if it made sense.
One name to keep an eye on is Dallas Stars defenseman John Klingberg. A pending unrestricted free agent, the 29-year-old Klingberg's time in Dallas is coming to an end. For teams looking to bolster their top-four and willing to pay a premium, adding the productive right-shot defenseman makes a lot of sense.
Like Florida's top blueliners, Klingberg's most significant asset is his offensive ability. Averaging over 21 minutes of ice-time this season, he has 22 points through 34 games, including 11 points on the power play. Typically hovering between five and ten goals a year, Klingberg's one goal this season is low but can improve in the right situation. Through 512 career games with the Stars, Klingberg posted 66 goals and 283 assists.
Dallas tends to possess the puck more often when he is on the ice. In addition, they typically deploy him in offensive zone situations. Klingberg starts 64.6% of his shifts in the offensive zone this season and only 35.4% in the defensive area.
Although Florida could undoubtedly benefit from another defenseman of Klingberg's caliber, one may view it as more of a luxury than a necessity. With Aaron Ekblad, MacKenzie Weegar, and Brandon Montour, the Panthers already possess a plethora of offensively-gifted blueliners. One could also throw Gustav Forsling into that group as well. Through 35 games, Forsling is amidst a quietly productive campaign with one goal and 18 assists. In truth, his numbers are not that far off of Klingberg's.
In trading for Klingberg, the Panthers would add another defenseman who can eat top-four minutes, allowing other defensemen to garner ice-time more conducive to their skill-set and ability. Still, one could view Florida dedicating assets to more defensively-sound players as a better move that would likely cost less.
What would the cost look like if the Panthers were indeed serious about acquiring Klingberg? Though likely far less costly than a Jakob Chycrun trade, Dallas won't simply give Klingberg away. With the 2023 first-round pick the centerpiece of any deal, the Panthers would need to attach at least one young player. Spencer Knight and Anton Lundell are non-starters for Florida in a Klingberg trade, nor should Dallas expect to obtain either of those promising prospects. One individual mentioned as a piece heading the Stars way is 22-year-old winger Own Tippett. Although Tippett is off to a solid start to his 2021-22 campaign, recording 13 points in 38 games, he is the kind of piece Florida might be comfortable parting with if they want to make a splash at the deadline. Trading away young former first-rounders is always a challenging pill to swallow. However, the Panthers have enough firepower at the forward position to make losing Tippett acceptable.
Already a dangerous team, Florida does not need to go out and grab a player like John Klingberg. More star power is always excellent, but it does not always lead to championships. With so many offensive weapons in place, the Panthers are likely better suited to search for more defensive compliments to sure up their blueline for the postseason. Names like Nick Leddy or Justin Bruan may serve as better options to address Florida's current needs. Of course, obtaining more national recognition than ever, going out and grabbing a name like Klingberg's, could be too irresistible.