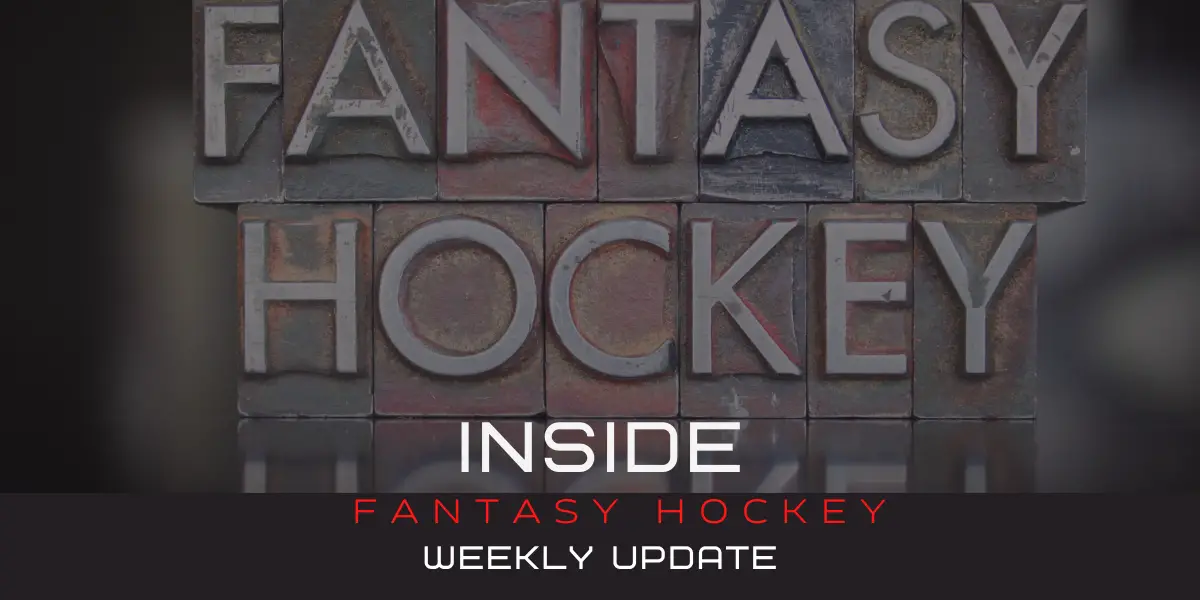 Welcome to my weekly fantasy hockey advice column. As with most things I do (notable exceptions being NarrativeDrivenHockey and the NHL vibes model), this advice is based solely on the data. I use the datadrivenhockey NHL player stats projection model (which you can read about here) along with info on which players are rostered (Yahoo league data), who is injured, etc., to give you recommendations for which players to pick up off the waiver wire, trade for, and trade away!
Here is the Fantasy Points weight breakdown I used for these projections:
Goal: 6 points
Assist: 4 points
Powerplay Point: 2 points
Hit: 1 point
Shot on Goal: 1 point
Block: 1 point
Plus/Minus: 1 point
If your league does not use these exact weights, don't worry! At the end of this piece, I have included ranked lists for each individual stat – you can use these if you are looking for players who are good at something specific. ALSO, if you are a mega-nerd, you can download my free Fantasy Projection Spreadsheet. This sheet allows you to customize the point weighting to match your league exactly.
Alright, enough chit-chat; let's get to the good stuff. Below are the forwards and defensemen who are expected to produce the most fantasy points next week and are currently less than 75% rostered in Yahoo fantasy leagues!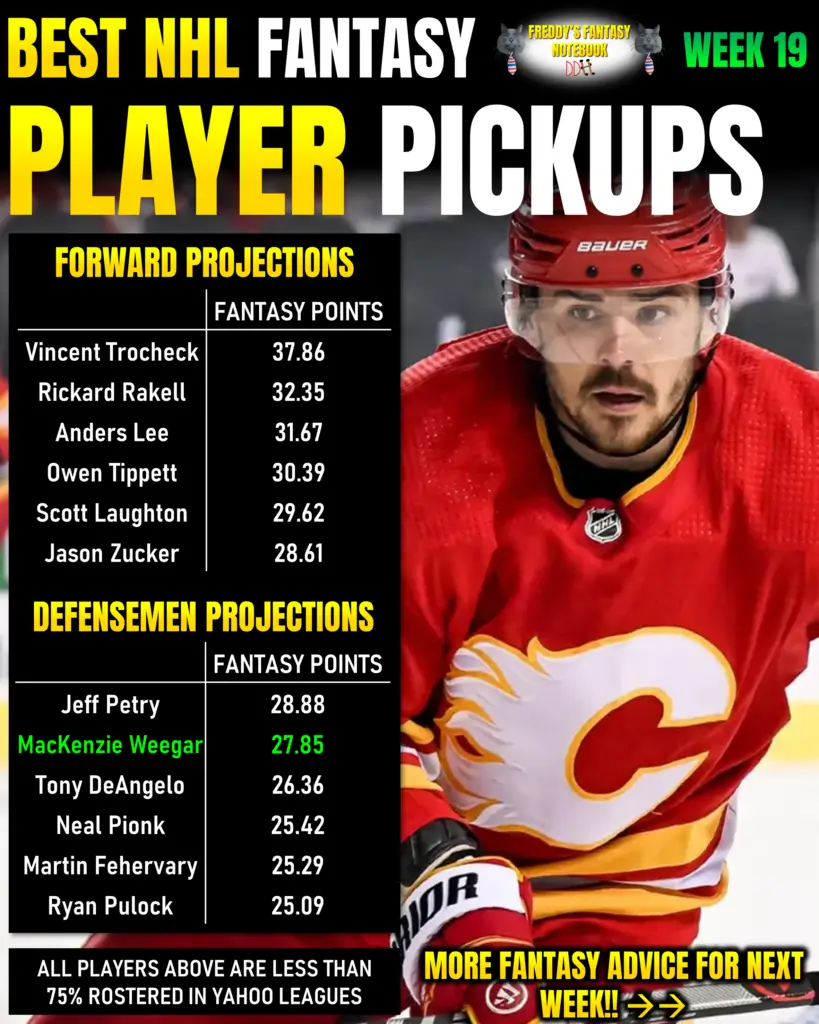 And here are the best BUY-LOW and SELL-HIGH trade candidates. Remember, sell-high doesn't mean that the player is bad! It just means that they are overproducing compared to expectations, so trading them now could maximize your return. I'll explain more about how calculating the Buy-Low-Sell-High score (BLSH) works below.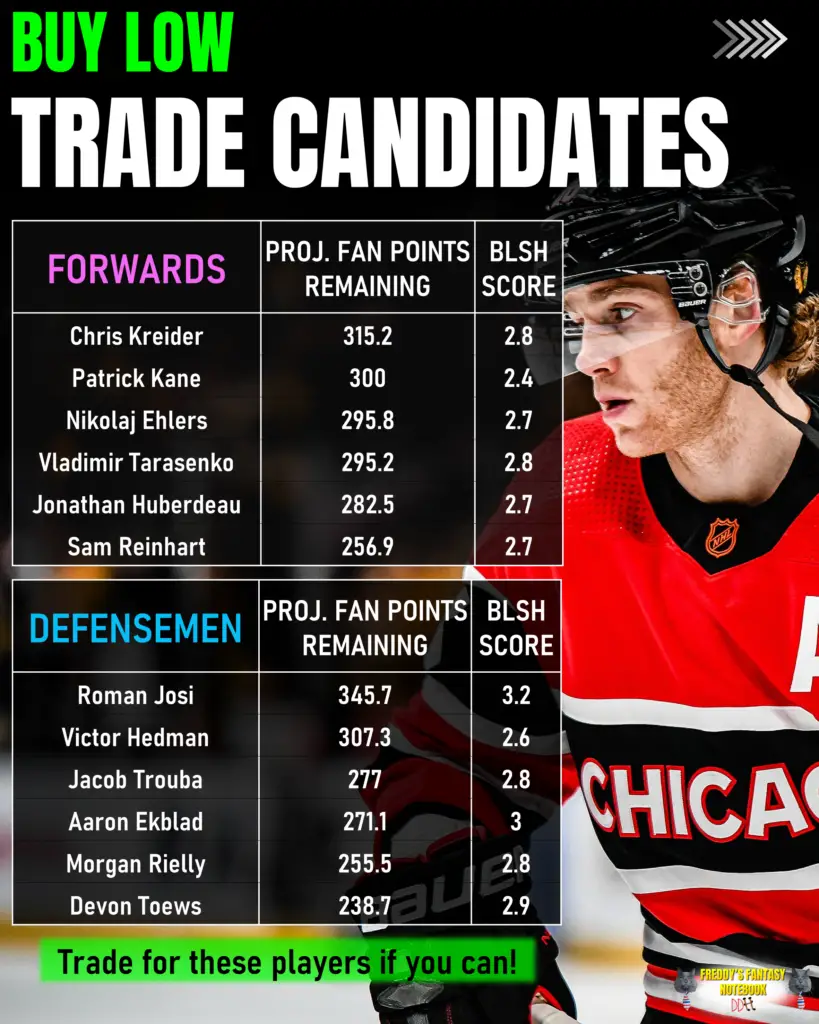 The BLSH score equation is below. It's fairly simple. Essentially, I am looking at how each player performs in 3 commonly-cited "Luck Stats" and comparing that to their projected performance in those stats (based on their previous four years of performance). If they are getting lucky this year, the BLSH score will be high, and vice-versa if they are getting unlucky. If you don't know what SH% (shooting percentage), IPP (individual points percentage), and On-Ice SH% (on-ice shooting percentage) are and would like to learn more, check out datadrivenhockey or Inside The Stats (or both!).

Enough math – onto the next! Here's a list of NHL teams ranked by the number of games they are playing next week.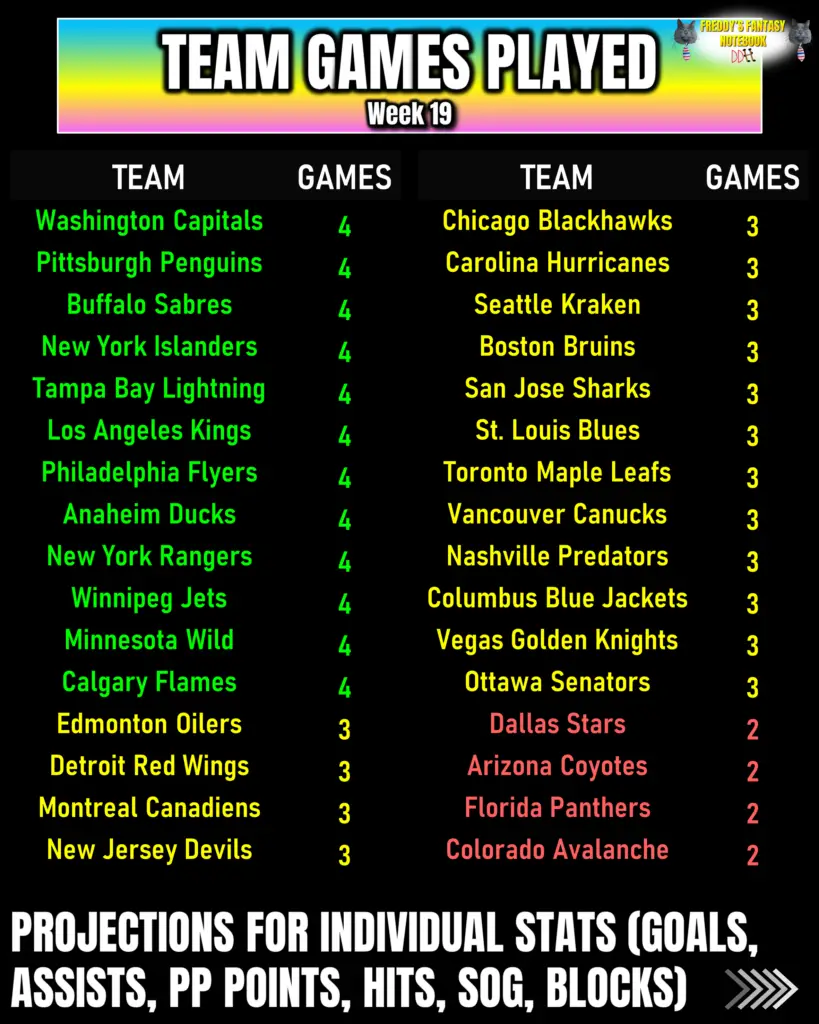 And finally, here are those individual stat projections (for players who are less than 75% rostered) that I promised earlier.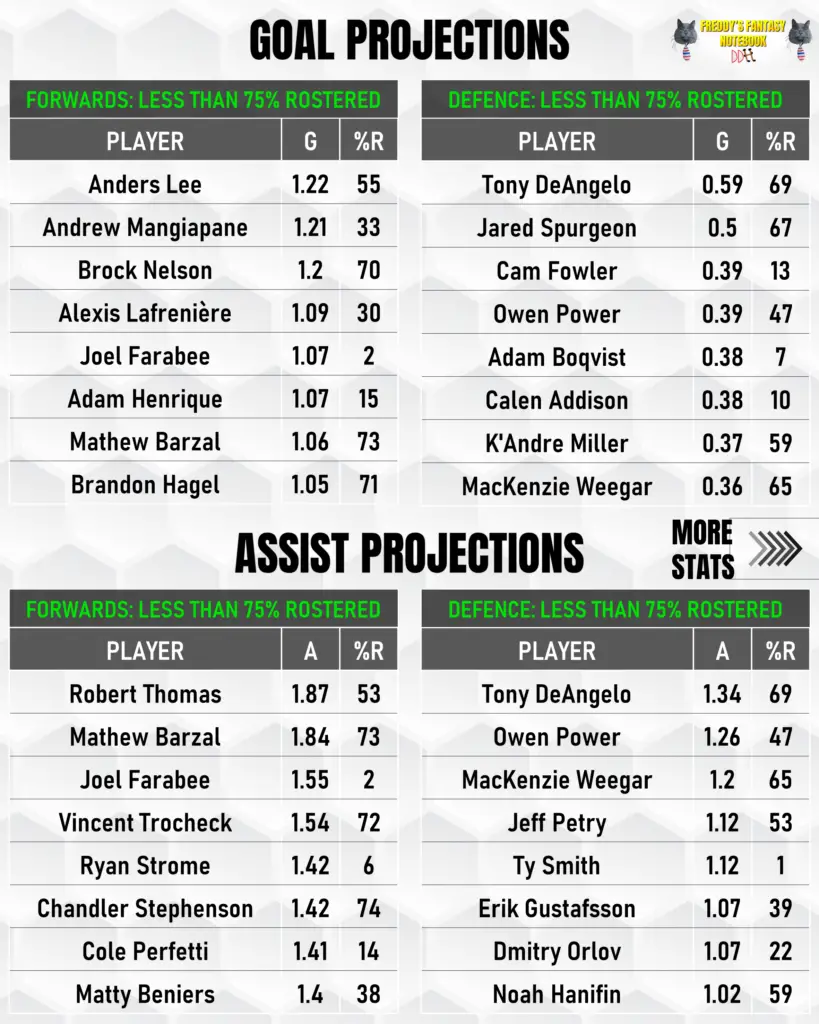 I hope you found this useful. Good luck next week!
https://feeds.transistor.fm/cue-the-duck-boats-pod