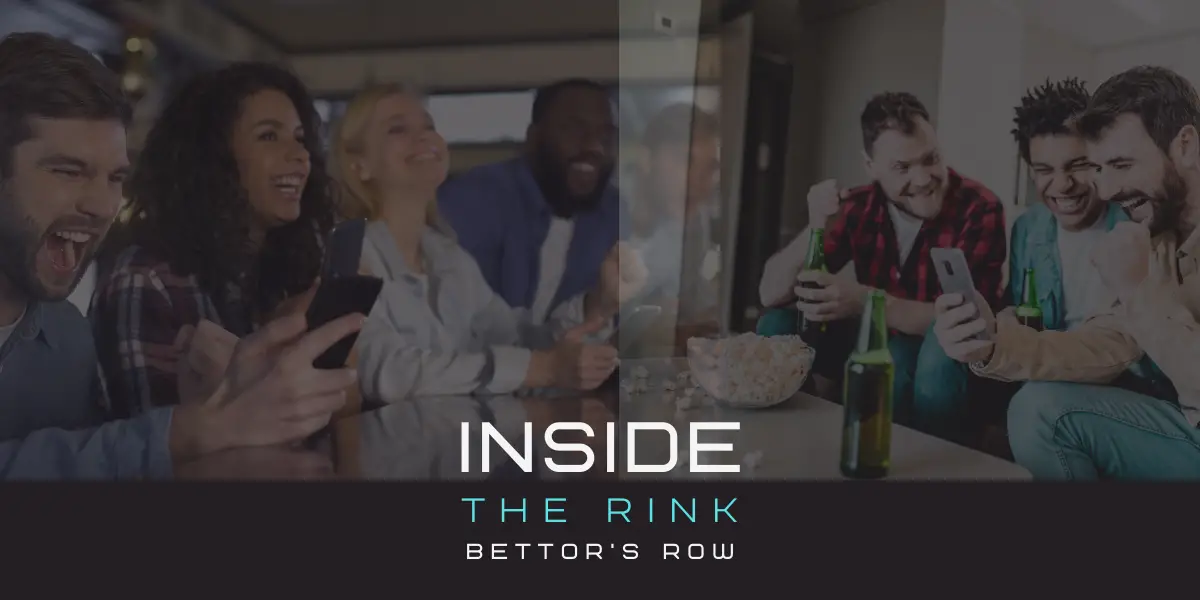 With only 16 games remaining on the NHL schedule until teams get to hit the pause button for the All-Star break, the NHL has provided us with a great 11 game slate to start off the month of February. After analyzing tonight's board, there are many opportunities to increase the bankroll to have some fun on All-Star props this weekend. For this particular preview, I will be eyeing four specific games, as well as a five-team parlay to have a little fun with. The matchups that stand out the most tonight include Nashville vs. Vancouver, Pittsburgh vs. Washington, Boston vs. Seattle, and San Jose vs. Tampa Bay.
Vancouver Canucks vs Nashville Predators
To start things off, this Nashville vs. Vancouver game has stood out to me to be the best spot to try to grow last night's profits. Throughout the course of this season, Nashville has provided gamblers with great returns. On the other hand, the Canucks have been a nightmare for bettors throughout the course of the season. Nashville enters tonight relatively healthy, only missing Fabri to the IR and Tolvanen out due to COVID protocols. Vancouver, on the other hand, is without Sutter, Hamonic, Pearson, as well as Poolman being listed as day-to-day. Both teams are expected to have their starting goalies in Saros, and Demko, although this is still officially unconfirmed as of 12:45 EST (per daily faceoff).

The Predators enter tonight's tilt with a 27-14-4 record, good enough for a second seed in the Central Division, which has been seen as the best hockey division. Furthermore, they are 3-2 in their last five games, including a 3-1 loss to this same Vancouver team. They also enter with one of the better ATS records in the NHL at 27-17 in total and 16-8 at home. Vancouver has also fared relatively well against the spread. With an overall record of 24-20 against the spread, they have covered at a 60% clip on the road. However, I expect a little bit of regression tonight regarding that.

Nashville is currently listed as -175 favorites on the ML, which I would play up to -185. The PL is also listed at +145, which I would until play unless it gets to under +135. Both of these lines are being drawn from BETUS.

PICK Risk to win 1 unit on ML risk to win a half unit on PL.
Washington Capitals Vs. Pittsburgh Penguins

Next, we are lucky enough to have a Pittsburgh vs. Washington matchup. This has been mine, and I would assume a majority of NHL fans favorite matchups for years, and time is dwindling on how many more Crosby Vs. Ovechkin matchups we'll have. Hands up, I'm a huge Pittsburgh guy, more specifically a Crosby guy, and I will admit that I have a ticket on them to miss the playoffs, and boy am I happy that they are proving me wrong.
Both teams are entering tonight's matchup at the PPG Paints Arena, slightly banged up. Pittsburgh is without Zucker, Domingue, and Blueger. Washington will be without Mantha, Jensen, Kempny, and Oshie being listed as DTD. For the Penguins, it is expected for Jarry to be between the pipes, with Vanecek in the other end for Washington. Pittsburgh is currently 2-3 in its last five games and is currently on a 3-game losing streak. Washington is also 2-3 in their past five matchups, most recently coming off a 5-0 win against Dallas. Furthermore, Pittsburgh is currently 3-2 against Washington in their past five head-to-head matchups. The over has also hit at a clip of 3-1-1 in these matchups.

Pittsburgh is currently listed as favorites per BETUS, being listed at -160 on the ML and a total of 6 at even money. However, the Penguins are actually in the red from a gambling standpoint at home, where Washington has been profitable on the road throughout the course of this season. Anything can happen in a matchup between these two teams, but you can expect offense, and with an even price on the total, that appears to be the best spot for this game. You may also be able to find some value in team totals. Picking a side in these matchups is always a tough task, so I will just be sitting back rooting for points. However, if Oshie does not suit up tonight, I will also be risking to win 1 unit on the Penguins money line.

Pick risk to win 1 unit on the over.

Seattle Kraken Vs. Boston Bruins
Next up, we have Boston hosting Seattle. The Bruins are back at home after dropping 2 of 3 on their most recent road trip, most recently suffering a blowout 6-1 loss to Dallas. On the other hand, Seattle has been rather impressive as of late. They are 3-2 in their last five, with wins coming over Florida, Pittsburgh, and San Jose, while keeping their losses to Nashville and the Rangers close. Boston Will be without Zboril and Haula and have Foligno, Moore, and Frederic listed as day-to-day. Seattle is not entering tonight any healthier. They are without Tanev, Schwartz, Soucy, Borgen, and Jarnkrok and Oleksiak listed as day-to-day. Per daily faceoff, Ullmark and Driedger are confirmed as the starters for tonight's game.

Although Seattle has been playing well lately, this seems like a spot for regression. The Bruins veteran core knows how important it is to go into the break on a positive note. Driedger has struggled throughout the course of this season. Currently holding a 3-6 record in 11 total games played, with a GAA of 3.18 and a save percentage of .896%, not exactly ideal. Thus, making it a perfect spot for the likes of Bergeron, Marchand, and Pastrnak to feast offensively.

Per BETUS, the Bruins are currently listed as -260 favorites on the money line, -200 to win in regulation, and slight underdogs on the puck line at -105. For this game, there are two particular routes you can take. If you feel comfortable buying the juice at -200, the regulation win is not a bad play. However, I would try to avoid buying the juice in this scenario due to how close Seattle has been playing good teams as of late. In this case, I will be living and dying for either an empty netter late or a complete blowout by Boston.

Pick risk to win two units on Boston PL.

San Jose Sharks Vs Tampa Bay Lightning
Lastly, I have not been impressed with Tampa Bay's play lately and can see them already being a little checked out for the All-Star break. On the other hand, San Jose has been very profitable for gamblers throughout the course of the season. San Jose is currently 1-3-1 in their last five, including a blowout 7-1 loss to this same Tampa Bay team just two weeks ago. They have played both Carolina and Florida to one-goal games in their last two, which is a positive sign for this team fighting to get their playoff spot back, with Edmonton and Calgary beginning to surge again.

Tonight's projected matchup in net is Reimer vs. Vasilevskiy. Tampa Bay will be without Cernak, Bogosian, and most importantly, Kucherov, who is in COVID protocol. Still, they are currently receiving 82 percent of the money on the money line, but only 23% of the money on the puck line per action network. San Jose will be without Knyzhov, Labanc, Karlsson, and Hill. As of 4:05 EST, San Jose is listed as +290 on the money line and ATS +1.5 at +110 per BetUS. I would buy that puck line all the way to -120 and would not take the spread any lower than +250.

Pick: Risk half a unit on the San Jose money line and 1 unit on the puck line.

The Plays

All of the plays: 1-unit Nashville money line, 0.5 units Nashville, Risk to win 1 unit over 6 in Pittsburgh vs. Washington, Risk to win two units on Boston Puck Line, risk 0.5 Units on San Jose ML, and risk 1 unit on San Jose PL.

Bonus Parlay +716: Pittsburgh ML, Florida ML, Boston Bruins ML, Islanders ML, Vegas Golden Knights PL.