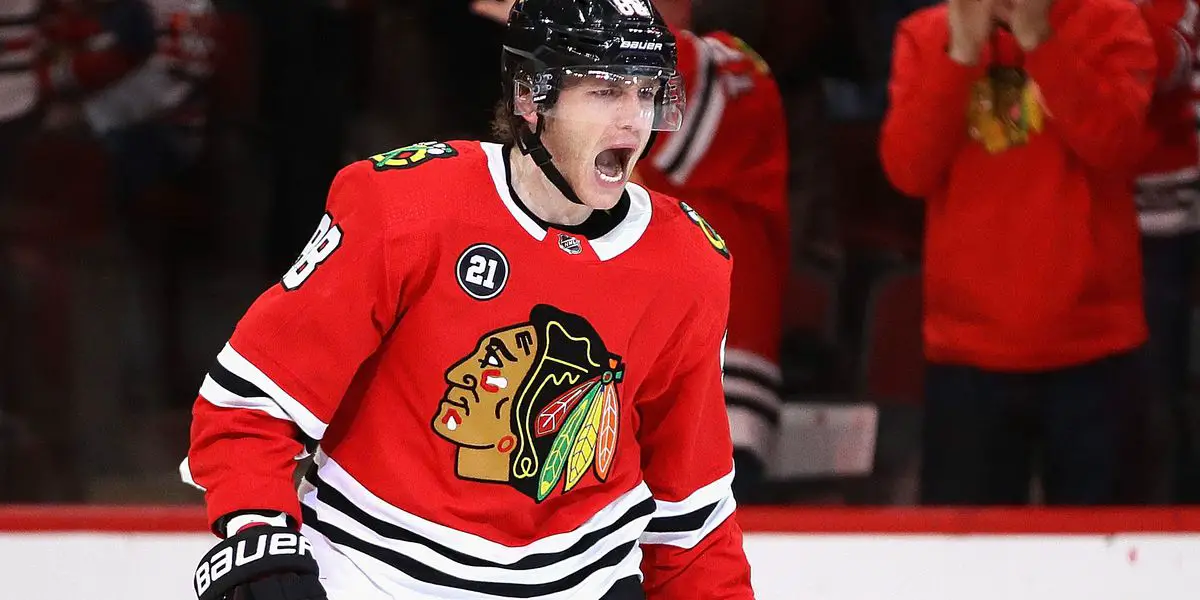 Cool air is a breeze. The leaves on the trees are about to start changing, bringing in the fall season. That means HOCKEY IS BACK! Prospect games have been played, training camp is just around the corner, and pre-season hockey gets played in the next week. So what better time to make five bold predictions for the Chicago Blackhawk's coming 2022-2023 season?
Bold Prediction Number One: Seth Jones will score 12 plus goals
Seth Jones had a good season last year, but his lack of goal scoring cast a small cloud over him. With the Blackhawks moving on from three of their top five goal scores (DeBrincat, Kubalik, and Strome), someone will have to put the puck in the net. Pair that with the fact Jones should be a mainstay on the top power-play unit. He will have the opportunity to shoot the puck at will. Jones had an abysmal shooting percentage of 2.6%, well below his career average of 4.9%. You can expect his shooting percentage to return closer to his career average. Jones will once again be used as a workhorse and log 20-plus minutes a night. There won't be a lot of Chelsea Dagger playing, but Seth Jones will be the main reason when it does go off.
Bold Prediction Number Two: Lukas Reichel scores 55 plus points
Lukas Reichel scored just over a point per game in his first professional season in North America for the Rockford IceHogs. Reichel also got a small taste of the NHL, playing in 11 games, and would look out of place at times with the stronger players in the NHL. Reichel would only collect one assist in his 11 NHL games. Reichel spent the off-season getting stronger while not losing any speed on the ice, he is up 15 pounds, and it has shown already. Reichel DOMINATED the recent Tom Kurver's prospect game versus the Wild's prospects. When Reichel dominates in camp, the Blackhawks will have no choice but to make him a full-time NHL player this season and the prime option to play with one Patrick Kane. Maybe you have heard of him? If Reichel is on a line with Kane, it's an easy bet hit will produce 55-plus points. Oh, don't forget his only 20 years old.
Bold Prediction Number Three: Max Domi will fetch a first-round pick at the trade deadline.
Domi is coming off a 39-point season, which wouldn't scream value, but he's still young at 27. Domi also played his best hockey under Luke Richardson when he was with the Montreal Canadians and came to Chicago to play under Richardson. Domi was selected in the first round for a reason and had the skill and compete level to be a good player in the NHL. In 18-19, Domi scored 28 goals and 44 assists for 72 points. Blackhawks fans should not expect him to return fully to those numbers, but with very little competition, Domi should have a top-six role and see significant time on the power play. Domi should finish the season with 45-50 points, and a team looking to add some grit along with some skill and goal scoring will be willing to send the Blackhawks a first-round pick.
Bold Prediction Number four: The Blackhawks finish bottom two and win the lottery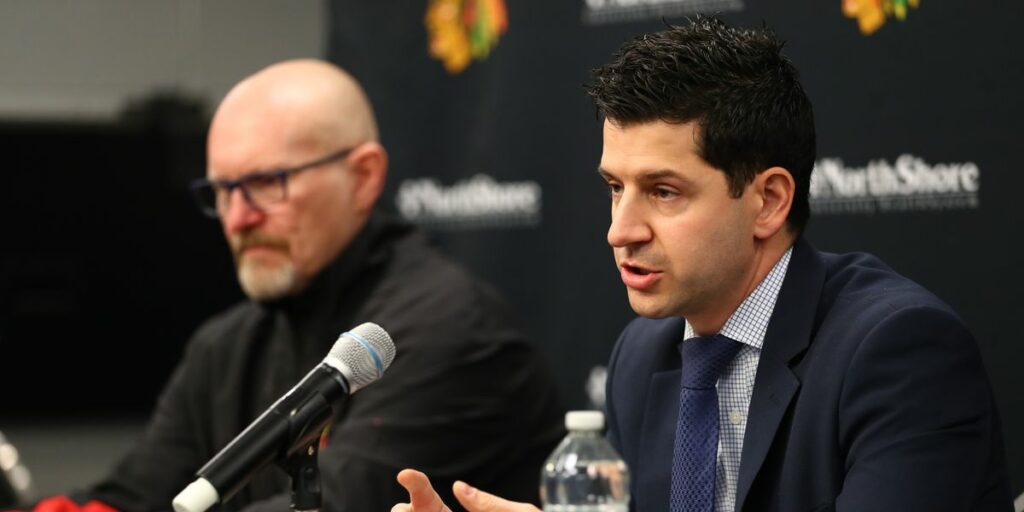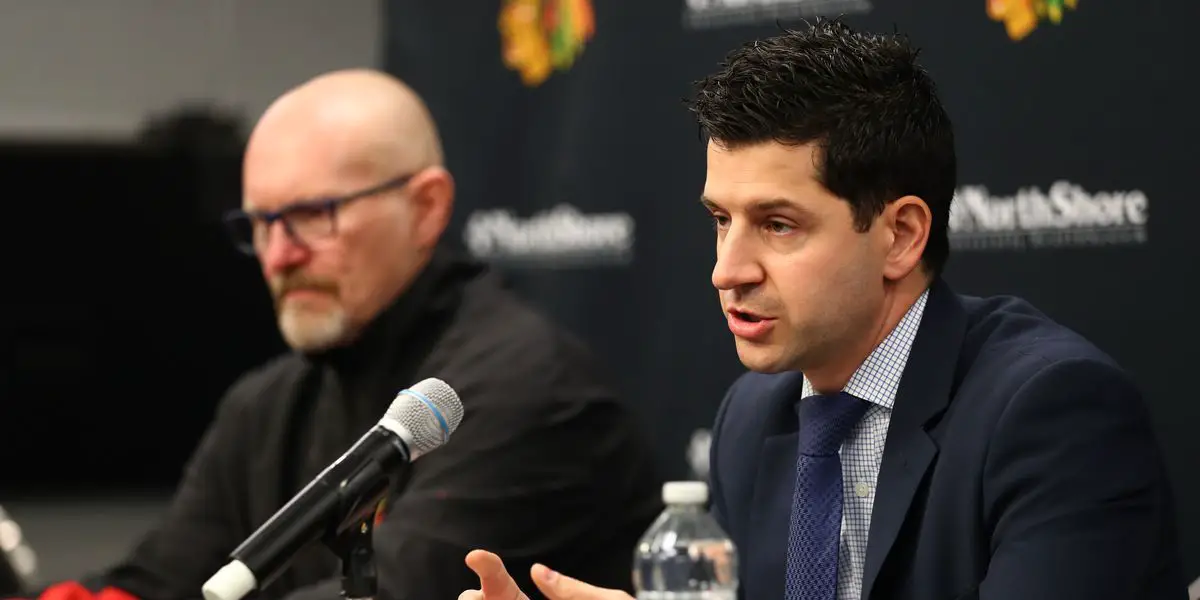 Kyle Davidson has done a great job of tearing the ship down to just a few nuts and bolts and implementing a proper rebuild. Losing players like DeBrincat, Strome, Fleury, DeHaan, Kubalik, and Lankinen, and with the injury bug already taking out Jake McCabe, the Blackhawks are destined to be a BAD team. The Blackhawks added some players but none that made the needle move. Chicago is going to struggle to score goals all season long. Pair that with young players moving in and out of the line-up, and this team will lose games, but that's alright. This is the season to STINK. Bedard is the real deal, and when the Lottery balls fall in the Blackhawk's favor, it will be time to rejoice in the streets. Until then, it will be a long, grueling season, and it will come down to the Arizona Coyotes and the Chicago Blackhawks for the worst team in the NHL.
Bold Prediction Number five: Patrick Kane STAYS IN CHICAGO
The biggest question around Blackhawks fans and league-wide is the future of the best American player of all time, Patrick Kane. Kane's contract is up at the end of the season, giving him complete control over his future. He could chase the fourth cup on another franchise, but he won't. Kane loves the game of hockey, and you could even call him a historian of the game with his knowledge of everything NHL. With MANY franchise records in reach, Kane will stay to break the records of an original six franchises. This, along with the fact Kane just had his first child and may not want to uproot the family that he has just started, Kane will remain with the Blackhawks and sign an extension keeping him in Chicago through the rebuild and beyond.
Kane has plenty of hockey left, and it will be played in Chicago. Kane and Reichel have already been working on the ice together during the off-season, and if he can form the bond with Reichel that he had with DeBrincat, there are zero reasons Kane would leave as he said when DeBrincat was still on the team if DeBrincat stays, he will stay. Now DeBrincat is gone, but Reichel plays the style of hockey that Patrick Kane enjoys playing. Reichel's ability to play with speed and drive, along with help from Kane Reichel, will continue to develop as a player and form into a solid top-six forward. Reichel and Kane will find the bromance he had with DeBrincat and Panarin. Kane will finish his career as the all-time leader in the majority of statistics for the Chicago Blackhawks.
Season 2 Episode 10: Is Patrick Kane The Greatest Blackhawks Player Of All Time
–
Cue The Dagger
In this episode, we discuss if Patrick Kane is the greatest Blackhawks player of all-time, Lukas Reichel's one NHL game, and his unbelievable shootout goal. We also break down Seattle's chances of making the playoffs, is hitting and fighting making a comeback? and much more NHL news and topics  #Blackhawks #ALLCAPS #NHL #SeaKraken #LetsGoBuffalo