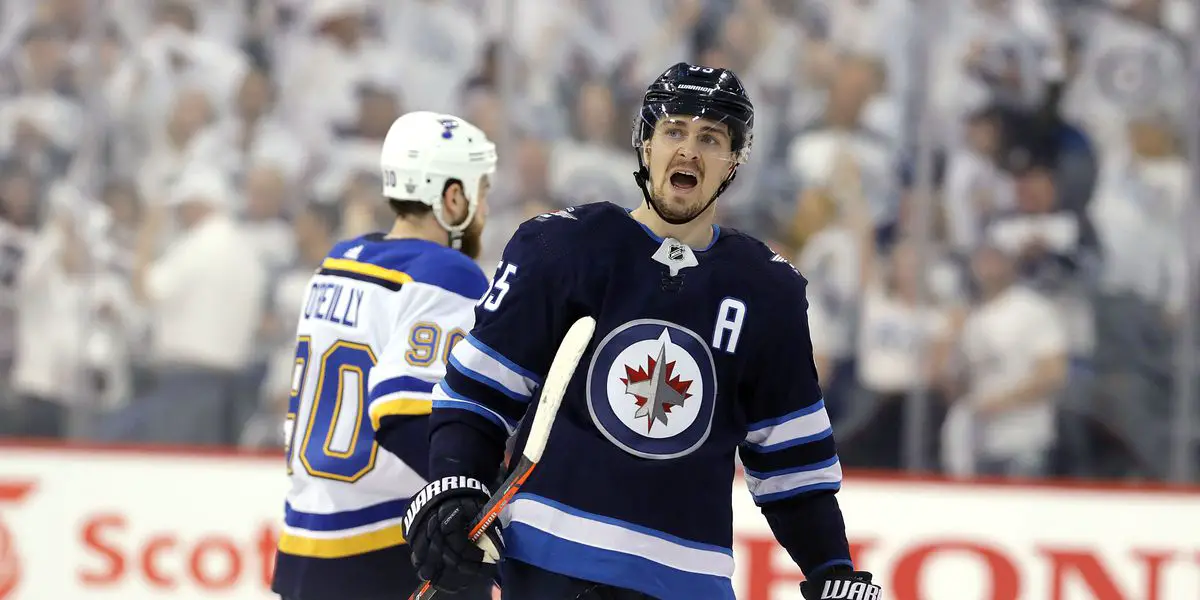 Branch Rickey was the Pittsburgh Pirates General Manager during the 1950s. His scorching review of slugger Ralph Kiner is famous and permeates into all sports, "We finished last with you, we can finish last without you." The parameters for this list aren't based on any rumors or sources. This is more a look at some of the names who could (some should) be moved if the NHL was more like the NBA in terms of trading high-profile players. These players are all on teams currently sitting outside the playoff picture looking in.

Patrik Laine:
Laine is set to become an RFA after this season. His name still has some cache to net a healthy return, although not quite the amount of cache as Seven Costanza. The Rangers have the prospects and space to fit him this season if they decide to really go for it this season. With the limited cap space, young wingers, and the need to resign Strome or a number two center, he might not fit in next season. However, he is an RFA, so Drury could trade him and give Ranger fans another heart attack a la the Buchnevich return.

Mark Scheifele/Blake Wheeler:
The Jets will have seven Restricted Free Agents to resign this offseason. Combine that with Andrew Copp and Paul Stastny being UFA's, Winnipeg is a bit of a bind. This would be problematic to sell the fanbase, but a package centered around picks and prospects ready to join the club soon could be enticing. Both players have two years remaining after this season. Wheelers AAV is $8.25 million, so some money would have to be retained for most teams. However, Scheifele's AAV is a very manageable $6.125 million. The Rangers could fit Scheifele in this season and let Strome walk during the offseason as he would slot in as the number two center. This deal makes a tremendous amount of sense for the Rangers. They could dangle prospects like Nils Lundqvist, Zac Jones, Vitali Kravtsov, and an assortment of draft picks to get it done.

Patrick Kane:
The best American-born player of all time has one year remaining after this season on an $ 84 million contract. I don't necessarily understand rumors that Kane, Toews, and Seth Jones are the only untouchables this trade deadline, per Frank Seravalli. No one will trade for Jones and that massive contract with an AAV of $9.5 million and eight years remaining. Toews also has a massive AAV at $10.5 million, but only one year remaining. His mysterious illness that cost him the entire 2021 season was just capped off with a concussion that will sideline him indefinitely. Kane is the only one with any trade value out of the three "untouchables." If the Blackhawks are realistic, they should begin their rebuild and consider trading Kaner instead of Alex DeBrincat, who they should center a rebuild around. Obviously, a player of his caliber has a No Movement Clause. Would he waive it if a contender like the Rangers, Washington, Nashville, or Colorado called? Most teams can't fit that entire AAV under the cap, so some salary retention would be required, but it would just sweeten the return. Anything can happen if Wayne Gretzky played for four different franchises. It's time Chicago admitted where they're at.

Jordan Eberle:
Eberle has two seasons remaining on a contract with an AAV of $5.5 million. He has the least amount of splash as the others on this list, but he could slot in anywhere on the right-wing and would be a boost to the Rangers five on five problems. New York could sweeten the pot with extra picks to try and get Seattle to retain some salary, which would pay tremendous dividends next season.

It's probably more likely that none of these names get moved at the deadline, but it would be fun to see if any of them become available before the March 21st trade deadline.
In this weeks episode we have on Nick Morgan from Locked on Predators pod to discuss coaches Hynes and Laviolette.Thanks for listening! Please rate and review our show on your favorite listening platform. Check out our partner's website at www.insidetherink.com for all your latest hockey news.