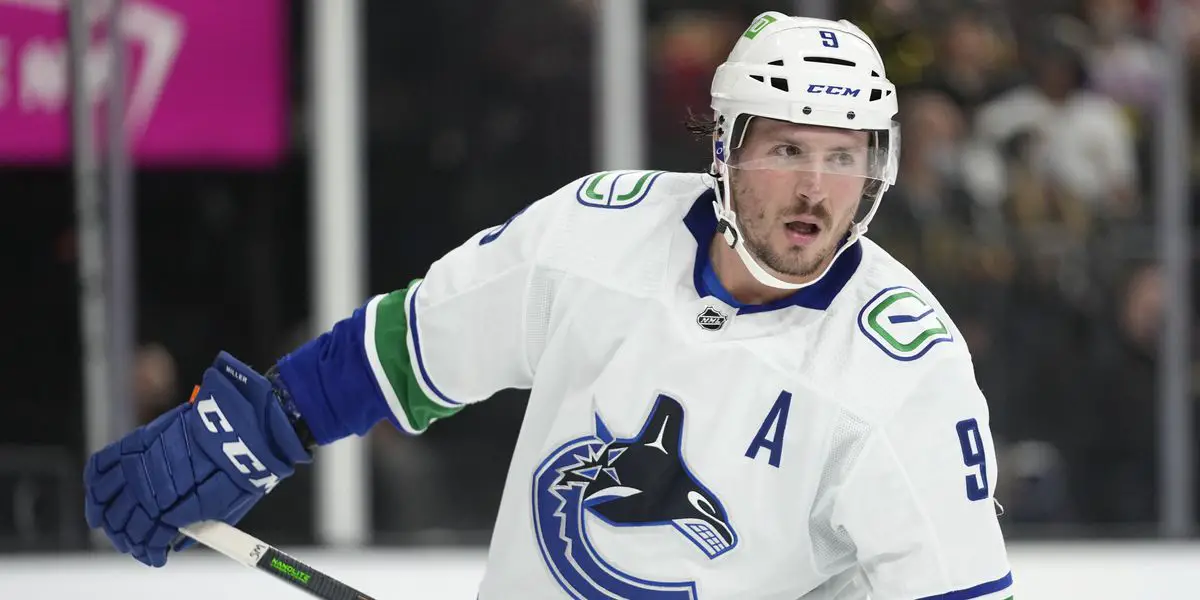 As the National Hockey League reaches its All-Star break, the Boston Bruins find themselves at 26-14-3 and in fourth place in the Atlantic Division. The Bruins have met some obstacles in the first half.
The season started with an unbalanced schedule that gave the team long breaks, preventing Boston from gaining any rhythm or momentum. Their best player, Brad Marchand, missed five games but still leads the team with 49 points. And COVID made its way through the lineup, causing the coaching staff to call on 30 different players, excluding the three goaltenders. The Bruins still have three games in hand with second-place Tampa Bay and have played four fewer games than first-place Florida.
So what should the expectation be for the Boston Bruins in 2021-22? The Bruins have gained some ground in the standings, but how does the team compare to the top teams in the Eastern Conference? If this is the last season for captain Patrice Bergeron, should the team go all out to try and win another Stanley Cup?
The Bruins will undoubtedly have to make a few moves to improve the roster to make that Cup run. The question will be whether these moves will improve the roster enough to compete for the championship. The needs are pretty straightforward. A second-line center is at the forefront. Another reliable defenseman is also needed. So who should be the Bruins' most sought-after targets? Here are my five most desired additions:
1. J.T Miller C – Vancouver Canucks
Miller is a versatile, underrated forward and reports are that the 28-year-old is available. Miller's cap hit is $5.25 million, and there is still one year left on his deal. The Bruins would have to move some salary to make it work, but it should be worth it. The 6'1″ 220 pound Ohio native has 44 points in 44 games and can fill the second-line center hole for Boston. The thought of Miller with Taylor Hall and David Pastrnak is rather dreamy.
2. Phil Kessel RW – Arizona Coyotes
Kessel would be returning to Boston, where he totaled 126 points in 222 games from 2006-09. The 34-year-old winger is still productive, with 29 points in 45 games this season. Kessel could be slotted with Patrice Bergeron and Brad Marchand and would help the second power-play unit. The good news is that Kessel could be had for maybe a second-round pick, which you do every time if you are Boston.
3. Claude Giroux C/LW – Philadelphia Flyers
Giroux has 35 points in 42 games on a struggling Flyers team. Like Kessel, Giroux could provide a veteran presence who would help either of the top two lines. The Ontario native is also 34 years old and should be hungry to win his first Stanley Cup.
4. Alex DeBrincat RW – Chicago Blackhawks
The 24-year-old winger is an underrated young star playing for a disaster of a franchise. This may be a little more of a reach for Boston, but Chicago could look to rebuild by trading the 2016 second-round pick. The cap hit is $6.4 million, and DeBrincat will be a restricted free agent after the 2022-23 season. The Blackhawks will be looking for a massive return. Still, it is worth a conversation for Bruins general manager Don Sweeney. Alex DeBrincat, and his 26 goals, with Patrice Bergeron and Brad Marchand, moves the needle for sure.
5. Damon Severson D – New Jersey Devils
This one is a little off the grid but might make sense. The Devils are bad and would welcome a return for Severson, who is a right-shot defenseman who could slot in on the second or third defense pair for Boston. Severson is 28 years and signed through 2022-23 with a cap hit of $4.1 million. The Bruins could use another defenseman, and Severson provides a little offense too. If a top-tier d-man is too expensive or unavailable, a guy like Damon Severson could be useful.
As the deadline approaches, the Bruins will be attached to many available players as they usually are. The key is whether Boston is willing to take a risk or two to make a legitimate run at the Stanley Cup.
Season 3 Premiere! Bruins Prospect Challenge recap. Training Camp begins. The Bruins have a new captain. Jake DeBrusk contract negotiations beginning soon. The Bruins Historic 100 and new sweaters!  The Centennial season is here! DraftKings Sportsbook – Boston's hometown Sportsbook is LIVE right here in Massachusetts! Bet local on all your favorite sports from the comfort of your own home with DraftKings. To celebrate, ALL new customers will receive up to TWO HUNDRED DOLLARS in BONUS bets when you sign up for DraftKings Sportsbook using code ITR! You can now bet local on money lines, spreads, props, and more with one of America's top-rated Sportsbooks – DraftKings Sportsbook!  Download the DraftKings Sportsbook app and sign up with code ITR to get up to TWO HUNDRED DOLLARS in BONUS bets to use now that mobile sports betting is live in Massachusetts. That's code ITR only at DraftKings Sportsbook. If you or a loved one is experiencing problems with gambling, call 800 327-5050 or visit helplineMA.org to speak with a trained specialist, free and confidentially, twenty four seven. 21+. Physically present in MA. Eligibility restrictions apply. Subject to regulatory licensing requirements. Eligibility and deposit restrictions apply. Opt in required. Bonus issued as free bets. Terms at draftkings.com/MA.