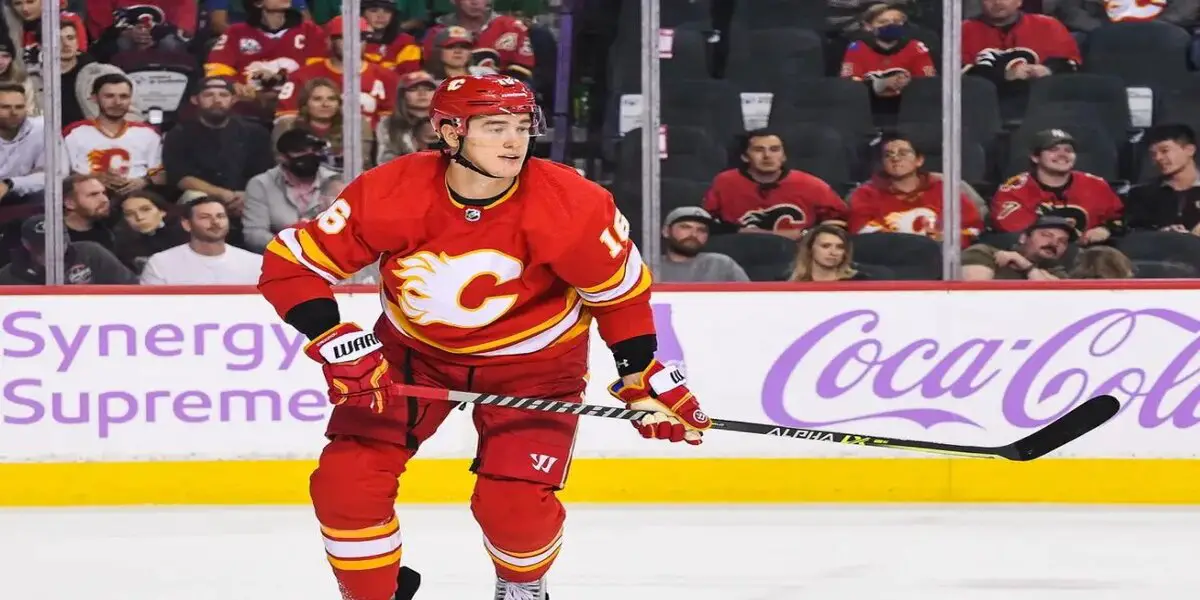 The Calgary Flames were at least able to keep one player from running away, as they agreed to terms with defenseman Nikita Zadorov on a two-year, $7.5 million.
The deal carries an average annual value of $3.75 million.
The news comes in the aftermath of Johnny Gaudreau's shocking decision to take his hockey talents to the United States. But that wasn't the ultimate kicker. The 28-year-old instead opted to sign with the Columbus Blue Jackets on a seven-year, $68.25 million, bypassing offers to join the New Jersey Devils and the New York Islanders.
But the Flames managed to retain some familiarity on the bench by inking Zadorov, who is tied to Calgary through the 2023-24 season.
The 27-year-old racked up four goals and 18 assists for 22 points in 74 games with the Flames. But Zadorov has really honed his skills as a shutdown defender under the help of reigning Jack Adams and two-time Stanley Cup winning head coach Darryl Sutter, who is in the midst of his second stint as the man in charge in Calgary.
With his ability to play on both ends of the ice, the Flames kept Zadorov at a very team-friendly price. And for a team that is reeling after losing a key player and could potentially lose another in Matthew Tkachuk, the salary cap era has once again exemplified that asset management is truly an art, particularly in the NHL.
The Flames have had a rough go of it to start the offseason, but Zadorov returning may emanate a few smiles across the plateau.
The boys squeak in an episode before Jake heads off to Florida. They touch on the Bruins' recent milestones, especially Bergerons 1000 points. They head over to the metro to see can Pittsburgh and Washington turn things around before heading out west to take Shane Wright and the Seattle Krakheads.Thanks for listening! Please rate and review our show on your favorite listening platform. Check out our partner's website at www.insidetherink.com for all your latest hockey news.