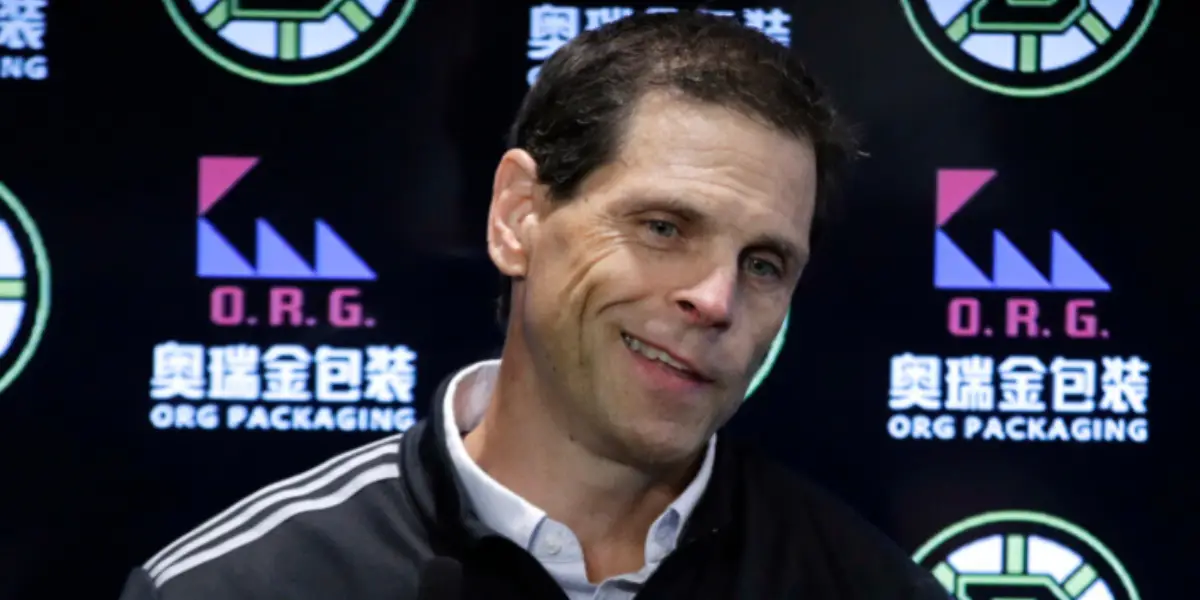 Coming into the 2022-23 season, the Bruins were riding high as Patrice Bergeron, and David Krejci returned to the lineup for what felt like the final ride. Expectations were mixed, and many were unsure of what to expect from this team. Now 37 games into their year, the Bruins have shown us a Stanley Cup favorite. Amassing a record of 29-4-4 with a league-leading 62 points. While the Bruins are in the midst of a storybook season thus far, there is concern around the corner.
Creating cap space is the next objective for this team. It is no secret that Don Sweeney has been hot on the phones of late. But how likely will it be for Sweeney to offload the needed amount of cap space? That's what I asked myself as well. The following is the mental gymnastics I went through.
The Problem
While the return of Patrice Bergeron and David Krejci was a welcomed event in Boston, it came with a catch, performance bonuses. Together they've tallied up $4.5m in bonuses this season. The tricky thing about bonuses, they count against your cap, and if you can't afford the cap hit this season, it rolls over. Boston currently sits with just over $100k in cap space at the beginning of January. Not really any wiggle room. $2.1m of the cap(Mike Reilly and Chris Wagner) is currently rostered in Providence, and $3.1m is dedicated to Craig Smith, who has yet to find his role on this team. At a glance, you could say, "yeah, this team is against the cap, but they have a lot of depth and are built for the playoffs." Correct, you would be. However, the Bruins have the depth to replace those three players at a much cheaper rate. Players like Jack Ahcan, Johnny Beecher, Fabian Lysell, or even Anton Stralman could serve as more affordable options, and one could argue, allowing some future Bruins to get some ice time.
As things currently stand, the performance bonuses are being pushed into next season. The Bruins are projected to have roughly $25.5m in cap space for the 2023-24 season, and then you have to take out the $4.5m in bonuses, which lands you at $21m. NOW, regarding David Pastrnak's extension, I am an optimist, and I still think Pastrnak will end up with an $11m AAV or more. For this exercise, we will say 11. Now the Bruins have $10m left on the cap. Now you have Trent Frederic and Jeremy Swayman, both RFA's in need of a new contract, not to mention Bergeron, Krejci, Zacha, Foligno, Nosek, Smith, and Clifton all need to be re-signed or replaced. With the assumed $10m to spend, this is not going to be possible as currently constructed.
The Options
Now Don Sweeney really only has two options, make moves with fringe players to create some cap space or hold tight and hope you make a Stanley Cup run. The next two months will tell us exactly what we will expect throughout this season and into next.
If Sweeney can move Craig Smith and/or Mike Reilly, he could create the cap space needed to eat most of the bonuses this season. That space will obviously impact how competitive next season's team can be unless they add more at the trade deadline.
If Boston stands still and keeps their roster going forward, we know one thing for sure. This team is the Stanley Cup favorite. Could this truly be the last run of Patrice Bergeron and David Krejci? Absolutely could, and it would make a lot of sense for the Bruins not to concern themselves with the pain of next season if they are going for "one last ride."
The boys are back after a long break but have plenty to talk about as the playoffs are in full swing. We go series by series, looking at how teams have fared so far and who will come out on top. Thanks for listening! Please rate and review our show on your favorite listening platform. Check out our partner's website at www.insidetherink.com for all your latest hockey news.