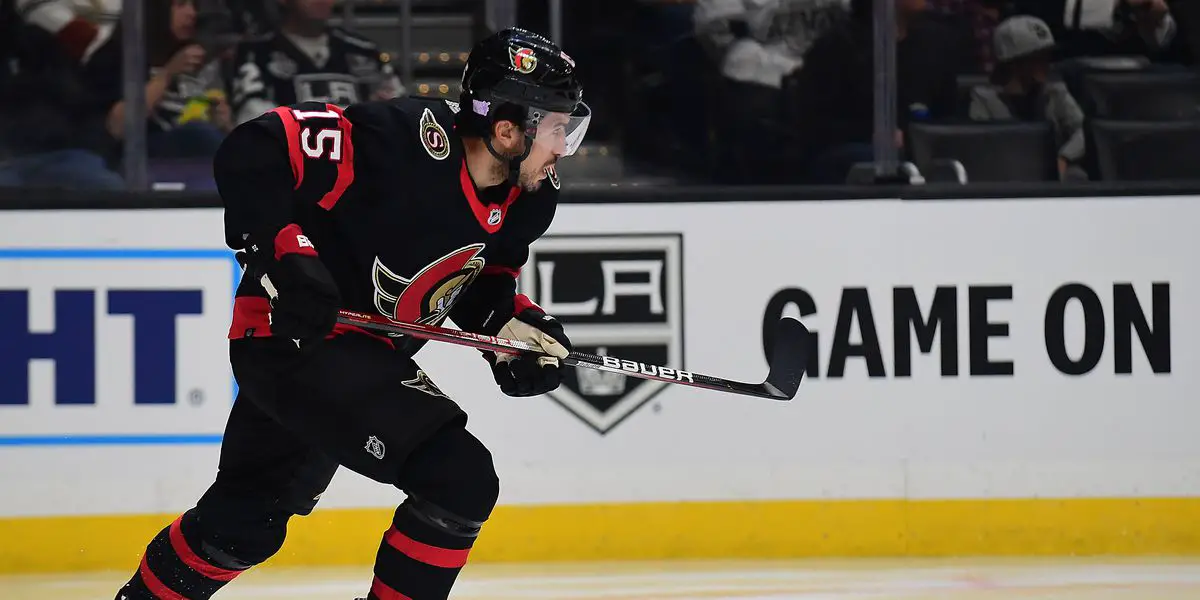 After the Florida Panthers' triumphant 122-point regular season and subsequent second-round playoff exit, changes will be made. They knew going into the offseason that they would be unable to keep everyone. The only question was how many players would they be able to retain.
Among their offseason subtractions are Claude Giroux, Mason Marchment, Ben Chiarot, and Patric Hornqvist. Marchment and Giroux were huge pieces in their top nine this year. They signed with the Dallas Stars and Ottawa Senators, respectively.
They are roughly $3 million over the salary cap, which is where the veteran Patric Hornqvist comes in. He is in the final year of his contract making $5.3 million per season. As he isn't a vital piece of the Panthers team, he is likely the odd man out to make room for others.
With a probable Hornqvist trade on the horizon, it seems the Panthers are just about finished with their offseason moves.
Preparing for this offseason, they took a keen interest in players leaving the Ottawa Senators. The Panthers have signed Chris Tierney, Michael Del Zotto, Rudolfs Balcers, and Colin White to one-year deals. All of them are former Ottawa Senators.
And none of them had particularly flattering seasons either. Del Zotto is a journeyman defenceman who will be suiting up to play for his 10th team in his 13-year NHL career. He split the 2021-22 season between the Ottawa Senators and their AHL affiliate, the Belleville Senators. In 26 NHL games, he scored three goals and 13 points.
He didn't earn the trust of the Senators coaching staff and management, which is why he was bought out with one year remaining on his contract.
Rudolfs Balcers last played for the Senators in the 2019-20 season; in 2021-22, he played for the San Jose Sharks, the team that initially traded him to Ottawa as part of the Erik Karlsson trade. He'll be a depth forward for the Panthers and will only cost them $750,000. In 61 games, he scored 11 goals and 23 points, a respectable finish.
Chris Tierney was, at certain points, the number one centre for the Ottawa Senators. He peaked in the 2018-19 season, scoring 48 points and finishing second on the team in that category. However, the past two seasons haven't been as kind to him. In the last two years, he had a combined 37 points in 125 games, or 0.29 points per game.
The Senators needed to clear cap space to afford the additions of Claude Giroux, Alex DeBrincat, and Cam Talbot. Perhaps the smartest of the four signings is recently bought-out winger Colin White. White was the first player to buy into the Sens rebuild, and ironically he was bought out three years later.
Colin White has had a rough injury history playing only 24 games this past season. In that limited time frame, he scored 10 points. The last time he was close to a top-six player was during the 2018-19 season when he benefited from linemate Mark Stone. Since then, it's been a sad tale of injuries, half-comebacks, and more injuries.
Hopefully, he can regain his form in the Sunshine State, and with a cap hit of $1.2 million, there isn't any risk from the team's perspective.
The boys are back after a long break but have plenty to talk about as the playoffs are in full swing. We go series by series, looking at how teams have fared so far and who will come out on top. Thanks for listening! Please rate and review our show on your favorite listening platform. Check out our partner's website at www.insidetherink.com for all your latest hockey news.