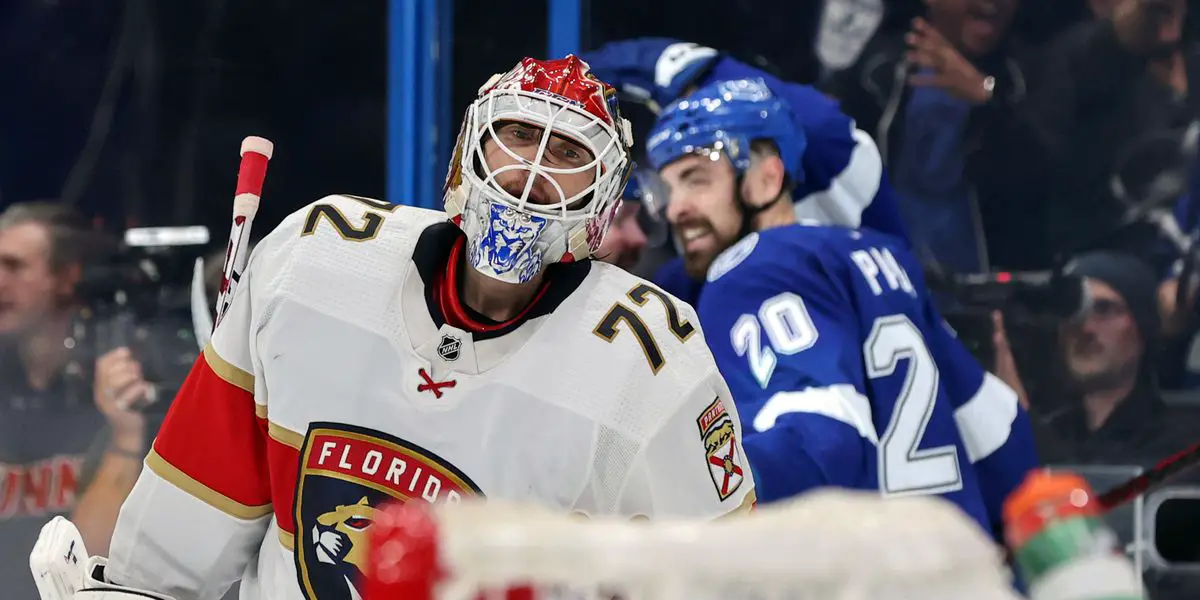 The Florida Panthers loaded up hoping for a deep playoff run at the deadline, but all they could accomplish was a 2nd round appearance.
For a team that set the NHL record for most goals scored (with 320) in the salary cap era, it was a massive underperformance. 4 30+ goal scorers, 3 80+ point players, 3 50+ point players. This team had everything needed to make the Finals but ultimately fell short of their goal.
Their prized pickup at the trade deadline, Claude Giroux, was off to a hot start with the Panthers tallying 11 points in his first 10 games. In the first-round series against the Washington Capitals, Giroux was very good with 7 points in 6 games but only had 1 point in the second-round series against Tampa Bay.
The powerplay for the Panthers was abysmal. Going 1/33 in the playoffs will undoubtedly have to be looked at in the offseason. For a team that finished top 5 in the league on the powerplay, converting on around 24% of them and wasting opportunity after opportunity is embarrassing. With the majority of the game being played 5v5 in the playoffs, special teams have become such a big part of your team's success.
The Capitals gave the Panthers a bit of a shock in that first-round series. Given the Capitals weak goaltending and the Panthers' dominance leading up to the playoffs, many people thought that the series would be over in 4 or 5 games. It would take six games for the Panthers to defeat the Capitals.
The second round would prove to be even more challenging as they matched up against the reigning 2x Stanley Cup Champions in the Tampa Bay Lightning. The Battle of Florida part 2, but it's been a one-sided affair as the Lightning would go on to win both meetings to this date as the Bolts eventually swept the Panthers.
There's no need to panic, though. The Panthers are more than likely going to lose Chiarot + Giroux. Leading up to making those acquisitions, the Panthers were 1st in the Atlantic Division and were among the top 3 teams in the league. The core will remain intact, and the support pieces will still be there.