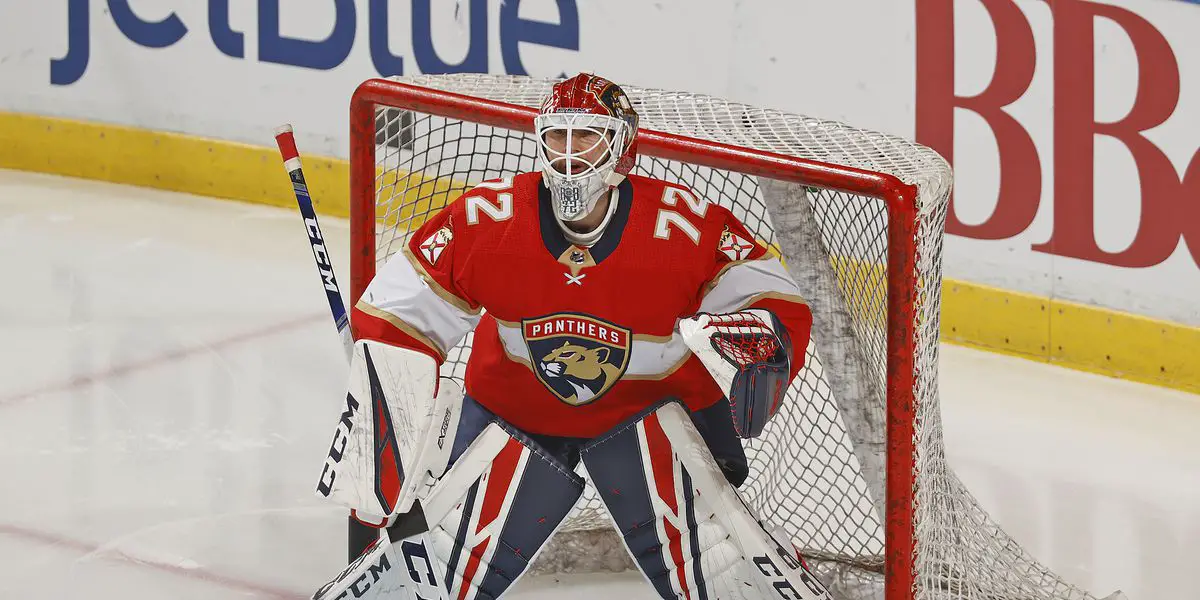 The Florida Panthers are willing to move on from veteran goaltender Sergei Bobrovsky. Management has even said they are willing to retain 50% of his salary. That's a big chunk of change for the team to eat, but they see they can spend the money elsewhere. This will be something to look for and pay attention to as the draft and free agency approaches.
Why They Should Make The Trade
The moment they put pen to paper, this contract was bad. When they offered him $10M per year, the writing was on the wall that it would go poorly. Bobrovsky earned his pay to a degree. In his final year in Columbus, he started 61 games and finished his season with a .913 save percentage and a 2.58 goals-against average. He went on to carry Columbus through two rounds in the playoffs. Once he signed the deal, things did not go as planned.
From 2019-2022 the Russian netminder has seen his numbers drop. He has finished with save percentages of .900, .906, and .913. He would also post goals-against averages of 3.23, 2.91, and 2.67. The production has not been there for the money they spent on him. He has not been the rock they need in the playoffs either.
If management can somehow get out of this trade, it would do them justice. With decisions on Mason Marchment and possibly bringing back Claude Giroux, the money could be used there.
Why They Should Stand Pat

It's crazy how many teams would be willing to add Sergei Bobrovsky to their team. Many teams need goaltending, but with some of the options out there already, teams may not come calling for the Russian netminder.
Florida will need a plan. Spencer Knight is a good goaltender, but instead of feeding him to the wolves, it would be best to pair him with another and form a tandem in the net. They don't need to break the bank but look at a cheaper yet effective option. Marc-Andre Fleury would make sense, and he still has room in the tank. It will be something to watch for and see what direction they could go with this move.
Episode 51: Interview w/Jack Ahcan Episode 51 is back in action talking about the New York Paingers ITR bet, Can Buffalo Sabres make the playoffs? Is Vancouver in the wrong on the Boudreau treatment? Is Tocchet the right guy? Is Daryl Sutter the last Dinosaur in the NHL?YouTube: https://www.youtube.com/@insidetherinkTwitter: https://twitter.com/CueTheDuckBoatzFacebook: https://www.facebook.com/Cuetheduckboats/Thanks for listening! Please rate and review our show on your favorite listening platform. Check out our partner's website at www.insidetherink.com for all your latest hockey news. Also, catch all of the games in this year's NHL season by signing up for ESPN+ at Insidetherink.com/ESPN