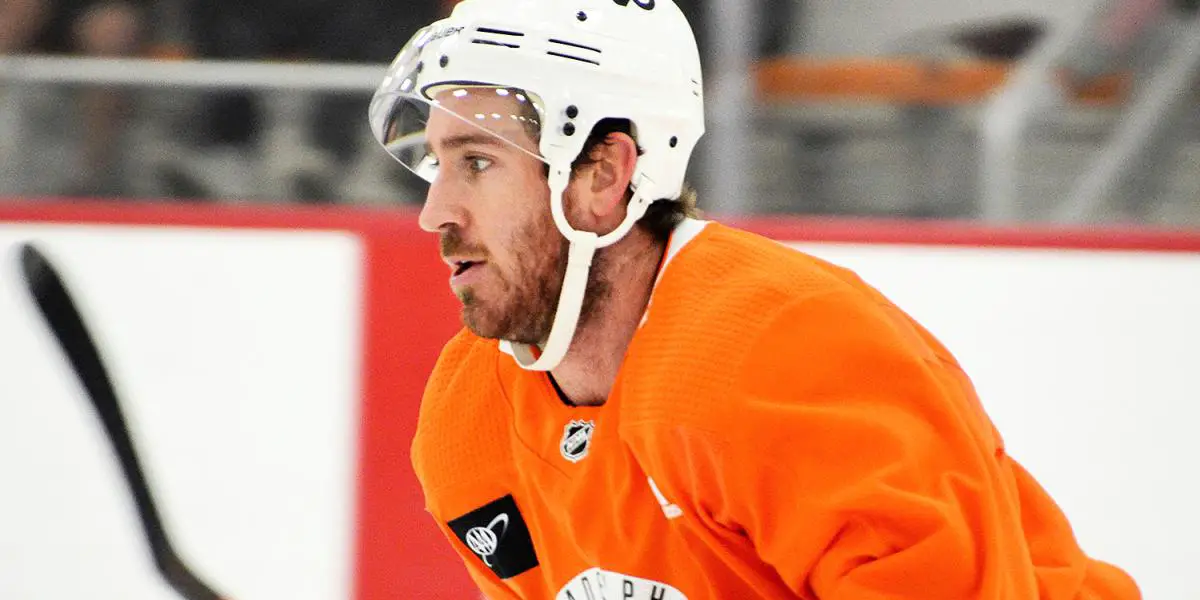 When little is certain, at least one thing remains true. The Philadelphia Flyers must obtain a bounty of standing points during the four-game trip out west after an extended holiday break.
Sitting at hockey .500 (12-12-5), Philadelphia holds sixth place in the Metropolitan Division, behind Columbus due to one extra game played. The team's ten-game losing streak put them in a deep hole earlier this season. Even with points in five straight contests, the Flyers are 4-0-1 in that span; Philadelphia still has a great deal of ground to make up. Just 29 games into the 2021-22 campaign, the postseason remains a possibility for the Flyers. But that can all change with another extended lull in performance.
Philadelphia's quest to turn their season around continues out west. Over the next six days, the Flyers face off against four Western Conference opponents, starting with the Kraken Wednesday night in Seattle. The team will then head to San Jose to take on the Sharks Thursday and go up against the Kings Saturday in Los Angeles. After playing three games in four days, Philadelphia receives two days game-free before taking on the Ducks on Tuesday.
Like most franchises, Philadelphia will voyage out on this road trip without a few key pieces to their lineup. The team will be without first-line center Sean Couturier, starting netminder Carter Hart, Scott Laughton, and Derick Brassard due to COVID-19 protocol. Defenseman Ryan Ellis also made the protocol list but likely was not available to play anyway due to prior injury. However, the Flyers received some good news yesterday as both Kevin Hayes and Morgan Frost cleared the protocol list.
As unfortunate as it is, missing players due to positive COVID-19 tests is the reality every team is living right now. In some way, every organization is affected by the pandemic. No matter the hardships it presents, Philadelphia does not possess the luxury of using its current situation as an excuse. In truth, the potential lineup, at least for Seattle's game, could look a lot worse.
Philadelphia's first two lines on paper boast some serious potential. The fourth-line possesses what coach Mike Yeo asks for from players in that role. In terms of forward lines, the big question mark resides on the third line. The Flyers need the James van Riemsdyk that showed during their recent point streak while also banking on the chemistry Morgan Frost and Gerry Mayhew showed in Lehigh Valley to translate to the Flyers. For better or worse, the defensive pairings remain intact. Yes, the team will still miss the sturdiness Ellis brings to the unit, but it is not something Philadelphia is not already familiar with.
If Martin Jones reverts to his recent San Jose form, the Flyers could experience some issues at the goalie position. They need him to hold his own during Hart's absence, hoping to avoid placing Felix Sandstrom in situations he may not be ready to face just yet. Of course, solid defensive play in front of Jones, always a question mark, will go a long way.
Regardless of whose available to play, this upcoming string of games remains critical for the Flyers and their playoff chances. The narrative for this team moving forward all depends on how they fare on their west coast road trip.