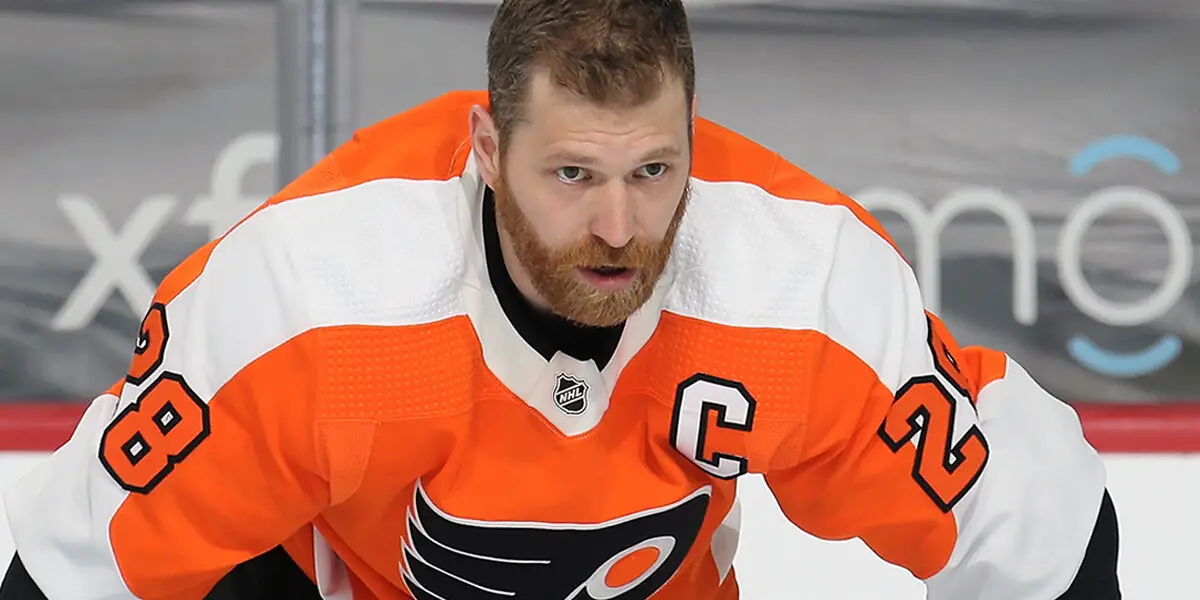 Once a proud NHL franchise known for consistently icing an Eastern Conference contender, the Philadelphia Flyers are in a dark place. For the second-straight season, the franchise is failing to come anywhere close to meeting preseason expectations, looking more like a team destined for the league's basement instead of the postseason. Even after Chuck Fletcher took an active approach last offseason, adding numerous veterans with leadership qualities, the Flyers continue to lack an identity or the mentality of a team willing to scrap its way to a victory until the final horn. Although consistently losing is never easy, Philadelphia's plan for the future is now clear and impossible to ignore.
The word "rebuild" comes with the potential to give Flyers fans the shakes. The organization supposedly went through one under Ron Hextall, and now is supposed to be the time where everyone reaps the benefits. Unfortunately, that is not the case. Once viewed as a draft wizard, Hextall's overall draft resume boasts role-players and little-to-no top-end talent. Yes, Joel Farabee displays some serious "difference-maker" potential. Ivan Provorov is a solid contributor to the top pair with the right partner. Other than that, Philadelphia failed to hit on as many draft picks as other teams in similar situations. Of course, the result is a failed attempt at a rebuild.
Now, the Flyers must give rebuilding/retooling another shot. The term "blow up the roster" comes with many dramatics and the false presentation that everyone must go. Although that may not necessarily be the case in Philadelphia, it is clear that the roster and farm system needs profound change, even to its core group. That change won't happen overnight. However, it may not need to take four or five years to enact either if done correctly.
It all starts with the weeks leading up to the 2022 NHL trade deadline, scheduled for March 21st. Over two months aways, Fletcher can still begin the process of shopping assets with a clear understanding that this season is most certainly lost. Of course, players most likely traded away from teams in "sell" mode typically fall into the unrestricted free agent category. For the Flyers, the most notable names fitting that bill are team captain Claude Giroux and newly acquired defenseman Rasmus Ristolainen.
In Giroux's case, the clear answer is to move on and trade him one of the many interested contenders. A move like this does not come from a lack of satisfaction with the player. Giroux is a Flyers legend who never had the pieces around him to succeed. Trading away their captain on an expiring deal signifies a level of respect to the player by allowing him to potentially win a Stanley Cup and a statement that the organization is moving in a new direction. In fairness, Philadelphia should receive some significant assets in return for Giroux, assisting in that directional change.
With Ristolainen, the solution is not as simple. Philadelphia shelled out a lot of assets to acquire him over the summer. Sending him elsewhere after parts of one season might not be an easy pill to swallow. The organization may also view Ristolainen as a piece to build this new era around and look to sign him to an extension both the team and player are satisfied with. Either way, Fletcher needs to decide what he wants to do with his big and physical blueliner. If he does decide to trade him, Philadelphia should once again receive a decent return.
Closer to the deadline, teams could show interest in acquiring other pending UFA's on the Flyers, such as Justin Bruan, but the return will be far less lucrative.
In truth, Fletcher and the Flyers do not have to stop at trading away pending unrestricted free agents. To usher in an actual "changing of the guard," players under contract will need to go as well. Much more challenging to do during a season, Philadelphia may have to wait until the summer for a lot of those moves. However, finding suitors for players that simply are not a part of the future or individuals that can assist in obtaining substantial pieces is imperative. Yes, this could include parting ways with fan favorites like Ivan Provorov or Travis Konecny.
Unfortunately, it is likely that darker times are ahead for the Flyers. It may take one or two more years of suffering before the skies lighten up around the organization. Still, there is no other answer. The Philadelphia Flyers need to commit to the path of deep organizational change.