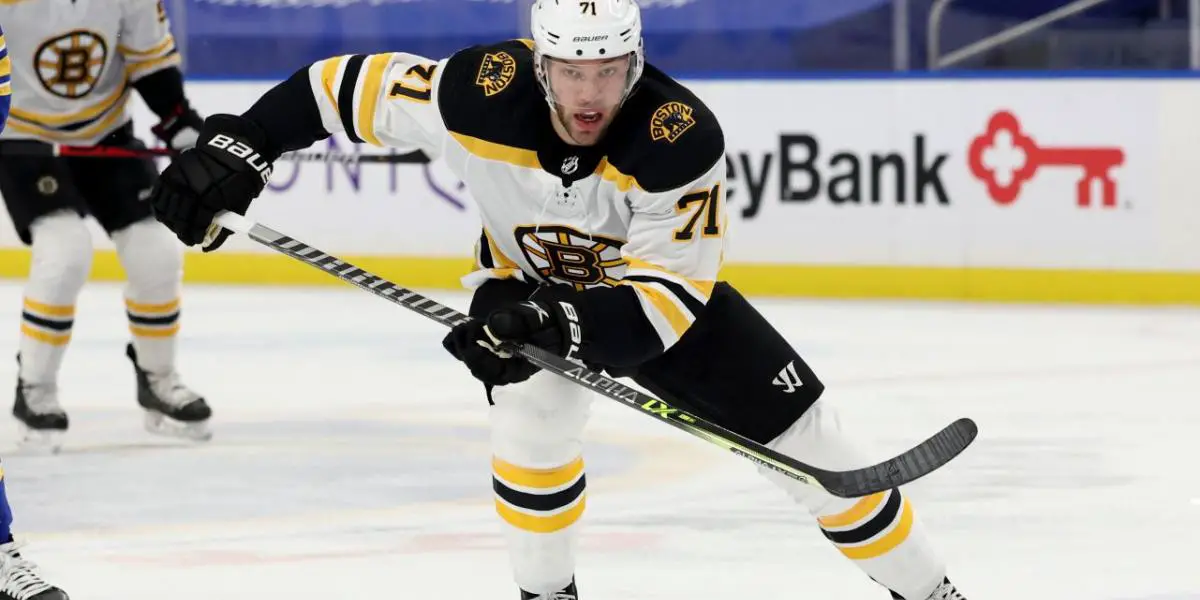 Last season's April 12th trade between the Boston Bruins and Buffalo Sabres that sent Taylor Hall to Boston might go down as the best trade Bruins' General Manager Don Sweeney has made. Hall and center Curtis Lazar were acquired for forward Anders Bjork and a second-round pick. That is about as much a fleecing as you can have in an NHL trade. To make it every sweeter for Boston, Hall re-signed with the club for four years at an affordable $6 million annually. A definite win-win for Sweeney and the Bruins.
Hall seemed rejuvenated with Boston after seeing a significant drop in his Buffalo production before the trade. The talented left-wing was expendable after scoring just two goals in 37 games with the Sabres in his last year with them. At the time, the Bruins were taking a flyer on a skilled player, and Hall responded well. The number-one overall pick in 2010 and a former league MVP, Hall joined the Bruins for the last 16 games of the 2020-21 season and made an immediate impact scoring eight goals with six assists and a plus-15 rating.
The two postseasons with Boston haven't been great for Taylor Hall. In 18 games, the winger has five goals and a minus-8 rating. Last season, Hall spent time on a line centered by Erik Haula for the most part. But Hall needs a playmaking center to maximize his skill set. The re-signing of David Krejci this season has helped Hall significantly. On a line with Krejci and the team's leading scorer David Pastrnak has benefited Hall and created some space for the 30-year-old to excel. In a 3-1 win over Dallas Tuesday, Hall scored his third consecutive game-winning goal.
The team has needed Hall to be the player they know he can be with Brad Marchand still out after off-season hip surgery. Marchand's return is imminent, which will help an already deep-forward group. But for the first seven games, six of them wins, Hall has been a factor with four goals and three assists with a plus-3 rating. The Bruins would still like Hall to shoot more, as his 25-percent shooting percentage can attest. Hall is just five years removed from his Hart Trophy in 2017-18 but will probably not get back to that form.
The 6-foot-1, 208-pound forward, can continue to produce with two supremely talented players and give the Bruins one of the top second lines in the league. When Marchand returned Thursday against Detroit, Hall stayed with Krejci and Pastrnak, and Pavel Zacha moved down to the third line making the Bruins an even more formidable offensive team. Marchand will need a reduced workload upon his return. The team's leading point-getter last season will likely remain with Patrice Bergeron and Jake DeBrusk on the top line. But in actuality, the argument could be made that the Krejci line is the team's best and a big reason is Taylor Hall.
Season 2. Episode 26. Bruins Battling Boredom.
–
Bruins Benders Podcast
Bruins Sleep Walk Against Nashville. Time to rest players. All time Bruins Bust Teams. Kuntar signs. Lohrei next?  Plus Beauties and Benders and more!DraftKings Sportsbook – Boston's hometown Sportsbook is LIVE right here in Massachusetts! Bet local on all your favorite sports from the comfort of your own home with DraftKings. To celebrate, ALL new customers will receive up to TWO HUNDRED DOLLARS in BONUS bets when you sign up for DraftKings Sportsbook using code ITR! You can now bet local on money lines, spreads, props, and more with one of America's top-rated Sportsbooks – DraftKings Sportsbook!  Download the DraftKings Sportsbook app and sign up with code ITR to get up to TWO HUNDRED DOLLARS in BONUS bets to use now that mobile sports betting is live in Massachusetts. That's code ITR only at DraftKings Sportsbook. If you or a loved one is experiencing problems with gambling, call 800 327-5050 or visit helplineMA.org to speak with a trained specialist, free and confidentially, twenty four seven. 21+. Physically present in MA. Eligibility restrictions apply. Subject to regulatory licensing requirements. Eligibility and deposit restrictions apply. Opt in required. Bonus issued as free bets. Terms at draftkings.com/MA.