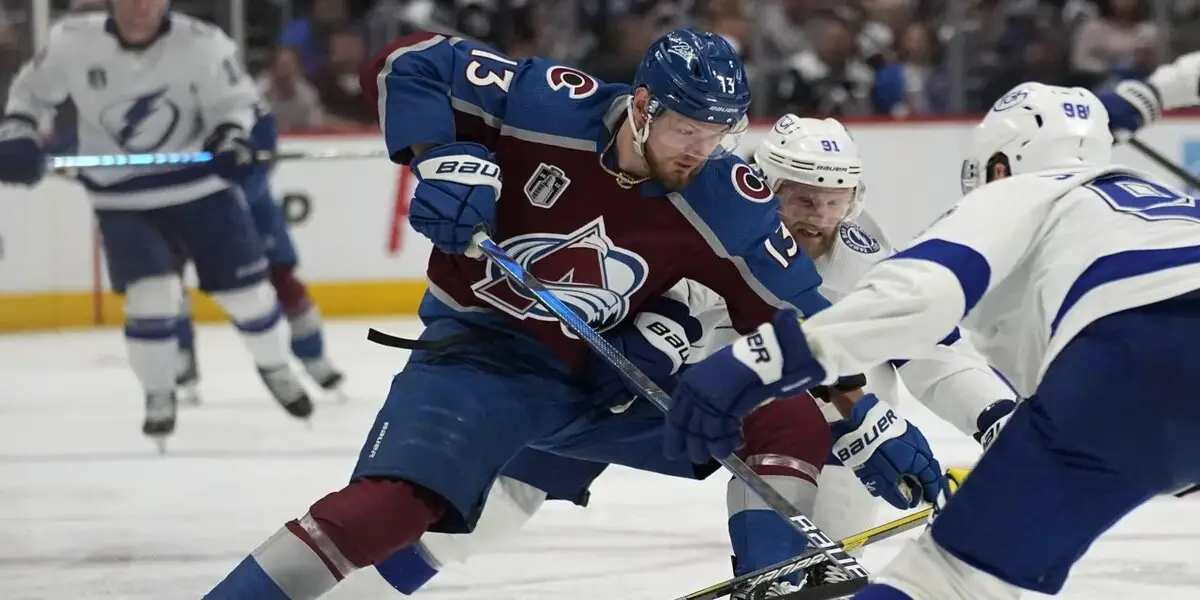 DENVER – The Tampa Bay Lightning are in good shape
The two-time reigning Stanley Cup champions lead 1-0 after the first period of play.
Tampa Bay struck first as Jan Rutta gets his goal of the playoffs with just under five minutes left in the frame. He detonated a slap shot that snuck by Kuemper just under the left glove. Not much you can do with a shot like that.
The Avalanche killed two penalties in the first period. JT. Compher got busted for high-sticking and Nazem Kadri spent two minutes in the box for a highly-questionable hooking call. However, the Avs bailed them out, and were unsuccessful on one powerplay after Steven Stamkos tripped up Nathan MacKinnon.
Lightning goaltender Andrei Vasilevskiy has been a brick wall thus far, with plenty of highlight-reel glove saves along the way.
Shots on goal in the first: Avalanche 13 Lightning 11
Period two is next