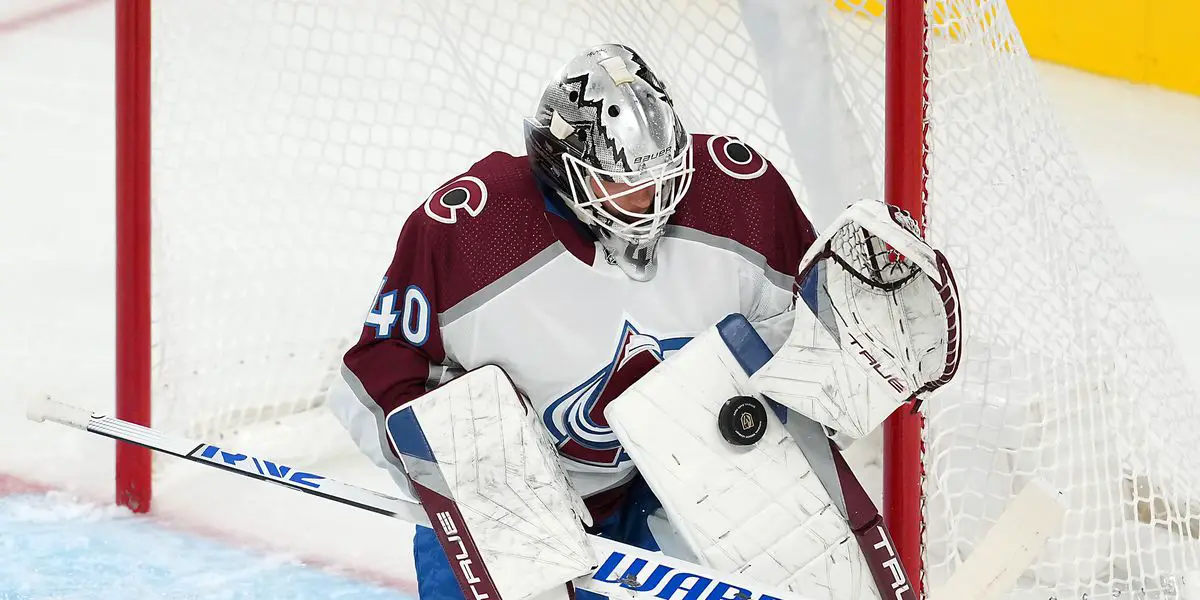 No one really knew what to expect when goaltender Alexandar Georgiev arrived on the NHL scene with the New York Rangers as Henrik Lundqvist's backup.
Yes, fans knew that he would not play a lot behind a legend like Lundqvist, but no one was sure what kind of goaltending he would provide. For the most part, Georgiev was okay.
He didn't play much behind Lundqvist and then Igor Shesterkin, but he was neither good nor bad when he did. He was unremarkable and simply did what he could to help the Rangers win hockey games.
Fast forward to this season, and things changed in a big way for the 26-year-old netminder. During the offseason, Georgiev was traded by the Blueshirts to the Avalanche and then was later signed to a three-year deal to be the team's starter.
The contract and change of scenery provided a huge opportunity for Georgiev to show that he can be the main man between the pipes. So far, it is safe to say that he has impressed not only his team but the rest of the league with his steady play between the pipes.
As of this writing (Monday, January 30), Georgiev is 20-11-0-3 with a 2.60 goals-against average, a .919 save percentage, and two shutouts. He has already tied his career-best with 34 games played and has already set a career-high with 20 victories this season.
One reason he has played well this season is the fact that he has played a lot of games. Georgiev is better when he gets into a lot of games, and with him being at 34 already, he has a chance to continue to show that his performance between the pipes can get taken to another level.
Secondly, he is playing with a lot of confidence. This has especially been the case in his last four starts, as he has won all four starts and has stopped 125 of the 131 shots he has faced.
Lastly, he is playing well because his team needs him to. The Avalanche struggled out of the gate, but thanks to Georgiev's consistent play, the team currently holds the second wild-card spot and is just one point out of third in the Central Division.
After several seasons of being a backup, Georgiev is finally strutting his stuff and proving to the Avalanche and the rest of the league that he can be an elite starting goaltender.
The boys are back after a long break but have plenty to talk about as the playoffs are in full swing. We go series by series, looking at how teams have fared so far and who will come out on top. Thanks for listening! Please rate and review our show on your favorite listening platform. Check out our partner's website at www.insidetherink.com for all your latest hockey news.