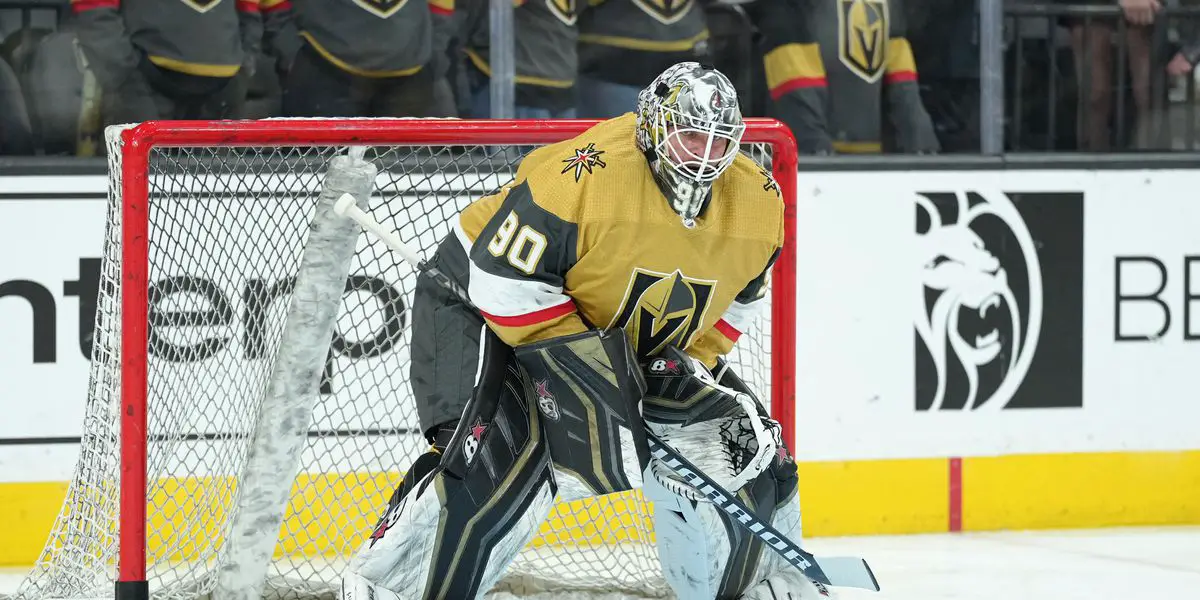 In a breaking development, it was first reported by Emily Kaplan of ESPN that Vegas has announced that Robin Lehner is done for the year and will have season-ending surgery. Lehner came back from a significant knee injury on March 8th in Philadelphia, but it still affects him.
The Swede was pulled in his most recent outing against the Washington Capitals after the first period, but head coach Pete Deboer said in his post-game press conference that he made the switch because the first goal he allowed seemed to have rattled his team.
It hasn't been an easy year for the Vegas Golden Knights, who were decimated this season with injuries and are now fighting for their playoff lives. Now it's up to rookie goaltender Logan Thompson to try and backstop his team to a post-season berth.
Vegas has two games left against the San Jose Sharks and a crucial one against the Dallas Stars, who they are chasing for that final wild-card spot in the West. They would need to win their last two games, and Dallas would need to lose for them to not miss the playoffs for the first time in franchise history.
The good news for them is that Mark Stone, Max Pacioretty, and Alec Martinez have returned to the lineup in a final push to get their team across the finish line. Vegas has never missed the playoffs, and it would be a massive setback for the team.
It is worth noting that after multiple reporters tweeted Lehner's surgery, VGK coach Pete DeBoer had this to say..
Only time will tell as we all anxiously await any official announcement from the Golden Knights themselves.
THE GOLDEN KNIGHTS ARE IN THE STANLEY CUP FINAL !!!!
–
The Vegas Fever Podcast
In this episode we talk about:-How the Golden Knights were able to defeat Dallas in the WCF, start strong against Florida in the Cup final.-Review Games 1 and 2 of the SCF.-Dedan Thomas makes his reclassification offical.-Oakland A's to Vegas stadium update.-We answer some of your questions, comments and emotional outbursts.Plus more!Thanks for checking us out! Please subscribe after you listen!