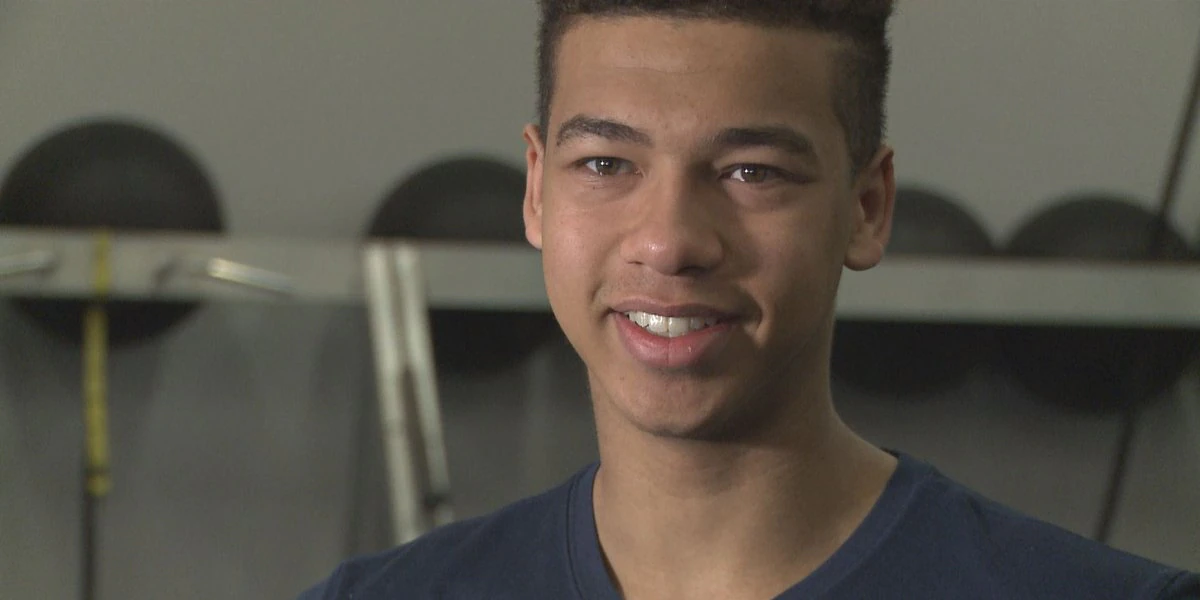 The 2019 NHL Draft produced two goalies who experienced success early in their careers. Florida's Spencer Knight was the 13th overall pick and has a record of 31-12-6 with a 2.67 goals-against average (GAA) and a .913 save percentage. Pyotr Kochetkov is 8-1-0 with Carolina with a 2.30 GAA and a .916 save percentage after being drafted in the second round, 36th overall by the Hurricanes. But another goalie was picked in round five by the Vegas Golden Knights and could be a diamond in the rough.
Isaiah Saville is a 22-year-old netminder with the Savannah Ghost Pirates of the East Coast Hockey League who was drafted 135th overall by Vegas in 2019 after playing three seasons at the University of Nebraska-Omaha. As a collegiate, Saville went 16-14-0 with a 2.52 goals-against average, and a .907 save percentage his junior season, after which he signed with the Golden Knights on a three-year entry-level contract.
The 6-foot-1, 180-pound goaltender had played one sparkling season before that with the Tri-City Storm of the United States Hockey League, where he went 25-4-3 with a 1.90 goals-against average. After signing with Vegas, the Alaska native played eight games with the Henderson Silver Knights of the American Hockey League and went 6-1-0 with a 2.05 GAA. Saville has shown significant progress at every level and could be a candidate to be in the National Hockey League at some point.
Saville was also impressive in the team's rookie development camp and rookie tournament. The netminder is a tad smaller than the typical NHL goalie but is fundamentally sound with positioning and plays angles well. In his last eight games, Saville has allowed just 16 goals and played a stellar goal for Savannah.
Isaiah Saville has become a solid goalie prospect for an organization with question marks in goal coming into the season. Currently, 25-year-old Logan Thompson has come on to take over the number-one goalie role for Vegas, the top team in the Western Conference. Thompson stopped 40 of 43 shots in Monday's 4-3 shootout victory over Boston.
Thompson was superb in Monday's winning effort, stopping 40 of 43 shots before blanking the Bruins in the shootout. With the victory, the 25-year-old netminder improves to 13-5-0 with an impressive .921 save percentage. Thompson appears to have earned the regular starting role in Vegas after starting the year in a timeshare with Adin Hill.
In the pipeline, Saville is a goalie to keep an eye on in the coming years as he continues to shine in minor-league hockey. The Golden Knights have seen enough to invest three years in the Anchorage-born player and hope that in the coming years, Saville will be a goalie that can find some time at the National Hockey League level like fellow Alaskan Jeremy Swayman of the Boston Bruins, who has established himself as a quality NHL goalie. Time will tell, but there is a positive outlook for Isaiah Saville to be another goalie from the 2019 NHL Draft to join an NHL roster.
Season 2. Episode 38. Special Guest Terrence Wallin
–
Bruins Benders Podcast
Maine Mariners Coach Terrence Wallin makes a return visit to recap the season. Should the Bruins make room for Tyler Bertuzzi? Will the Bruins move some core pieces? I guess there is more time for golf and more!