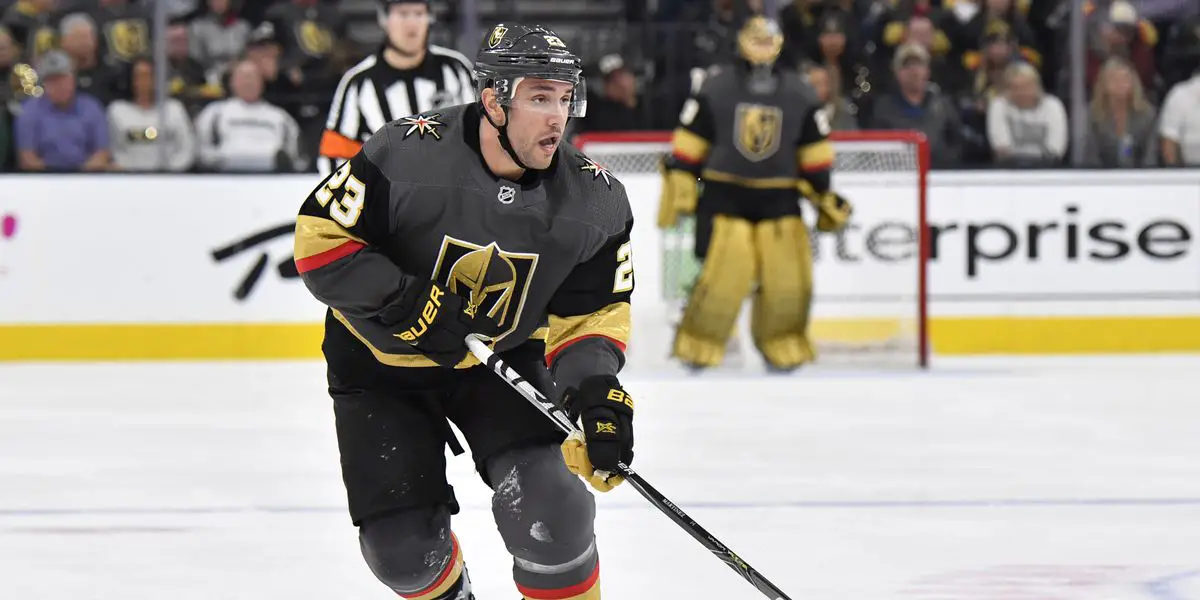 With a Vegas team scraping the cap ceiling, something has to give. The team has just shy of $2m in cap space for the upcoming season with 4-5 roster spots to fill. League minimum for all 4 to 5 players still pushes them over the cap. Someone has to be traded, right? Vegas tried to trade Dadonov to the Ducks at the trade deadline in an ultimately voided deal. Now they find themselves in a position where they cannot re-sign players due to cap constraints.
Vegas is in a very awkward situation with their roster. Between having Dadonov, whom you tried to trade, William Karlsson and his anchor of a contract that turned out to be a bad gamble, and the plethora of injuries from Pacioretty, Stone, Lehner, and Eichel. This past season was less than ideal for the Golden Knights, and it led to their first year missing the playoffs since entering the league five years ago. The stark reminder after this season was bringing back the quote from Bill Foley and wanting to win a Stanley Cup within the first five years of the organization. According to David Schoen of the Las Vegas Review-Journal, Foley "expects to have more input this summer on the direction the club is headed" after they missed the playoffs for the first time in five seasons. Now we anxiously await moves from general manager Kelly McCrimmon to determine where the future of the Golden Knights will be.
Who could it be?
Now all eyes turn to the names that will be up for the pickings. I will keep this brief as I will make a series of more in-depth pieces on these players soon. The least doubtful to happen, in my opinion, is Max Pacioretty. I could see Vegas wanting to move on from Patches, but no team will want to take on the $7m AAV for someone who struggles to stay healthy. Now the second name on the list is William Karlsson. After an impressive first season in Vegas, Karlsson settled down into his expected role. Producing at an average rate and could arguable be a third-line center at best. I could see Karlsson going to a team like the Bruins and playing with a Taylor Hall and David Pastrnak and being able to return to his 70+ point season performance. Evgenii Dadonov has to remain on the list, and they tried to trade him once. You have to believe they will do it again. The last two are Alec Martinez and Laurent Brossoit; Martinez has the playoff pedigree and a mediocre contract, while Brossoit would be a cheaper backup goalie and likely a cap dump.
I will release the next article going in-depth on the player's value, the returns in a possible trade, and what the cap space could be used for starting this coming weekend. Stay tuned!
The VGK add Kessel, Hill. UNLV's non-conference slate is out, plus way more!
–
The Vegas Fever Podcast
On this episode:-The VGK sign Phil Kessel, Adin HIll-What does the goaltender situation look like for Vegas?-Will Nic Hague get signed?-UNLV's disappointing non-con slate is released.-Rebels finish strong in CanadaPlus, way more!Give our show a subscribe after you listen!