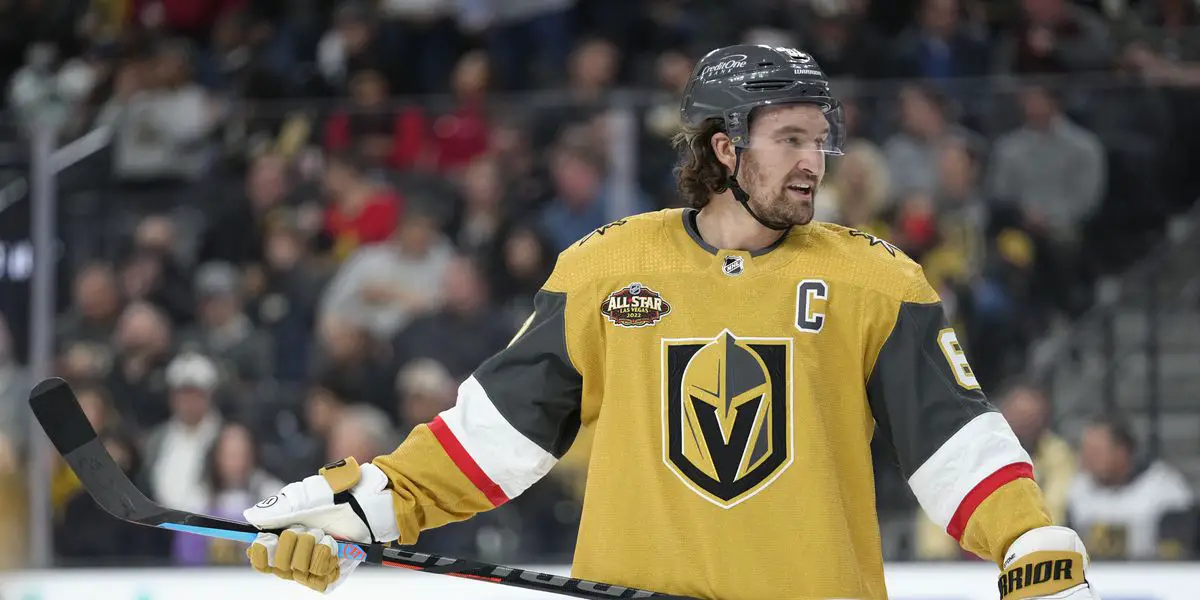 The Vegas Golden Knights had back surgery which was confirmed on Thursday, and is expected to make a full recovery and be ready to play next season.
The Knights confirmed Stone had a lumbar discectomy which is surgery done to fix a disc in the lower part of the back at Cedar Sinai Marina Del Rey Hospital in Los Angeles. In his latest media availability, Kelly McCrimmon said it was likely he would have the surgery, but it wasn't 100%.
Stone, who is 30 years old, missed time from February 9th to April 12th due to a back injury. He finished the season with 30 points in 37 games but only had two points in nine games after his return from injury. The Golden Knights finished the season with 94 points and missed the playoffs for the first time.
The team responded by firing Pete Deboer on Monday.
Season 3 Episode 24 with LV Police Knights captain and defenseman Justin Roth
–
The Vegas Fever Podcast
Justin Roth from the Vegas Police Knights(@LVPoliceKnights on twitter) hockey team joins us to talk about the Guns and Hoses game this Saturday at the DLC in Henderson, we chat about the amazing cause this years game will serve and the late Jameson Peacock's life and memory. We go on to chat about the Golden Knights presence in the Vegas community and with the Police department, he tells us his thoughts on Mark Stone, VGK  playoff predictions and how he feels about Robin Lehner.Give us your thoughts!Thanks for listening! Please hit the subscribe button after you listen.