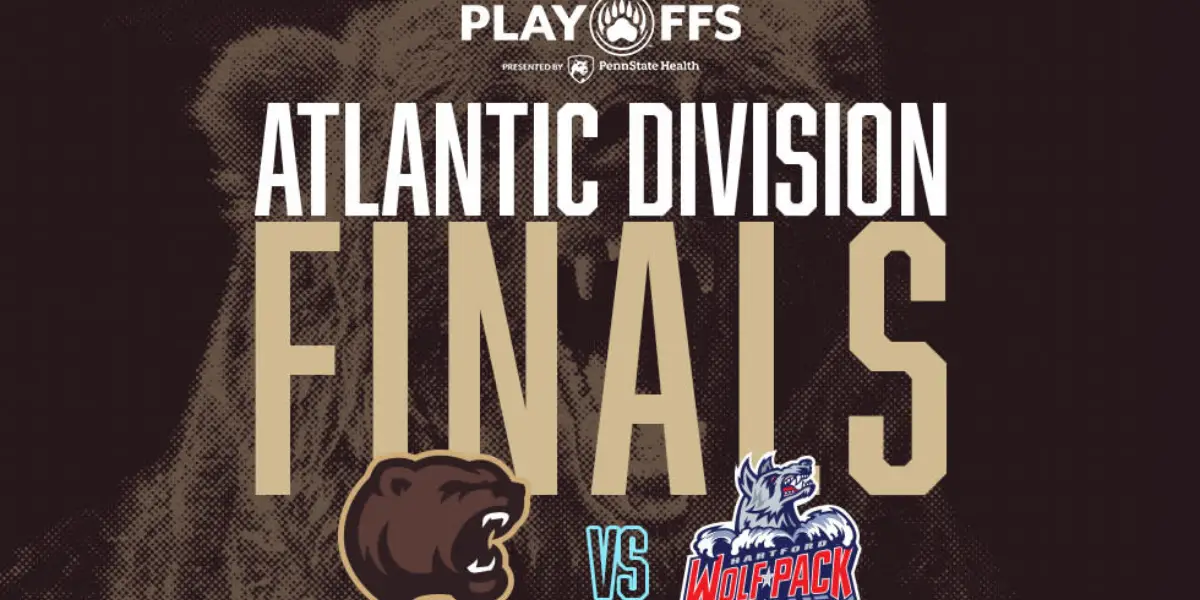 The Hartford Wolf Pack (35-26-11) will take on the Hersey Bears (44-19-9) in the Atlantic Division Finals series. Game 1 is set for May 11 at 7:00 PM, and Game 2 will be Saturday at 7:00 PM. Both those games will be played in Hersey. Games 3 and 4, if necessary, will be played in Hartford, with Game 3 on May 17th at 7:00 PM and Game 4 on May 19th at 7:00 PM. If needed, the fifth and deciding game will be played May 23rd in Hersey at 7:00 PM.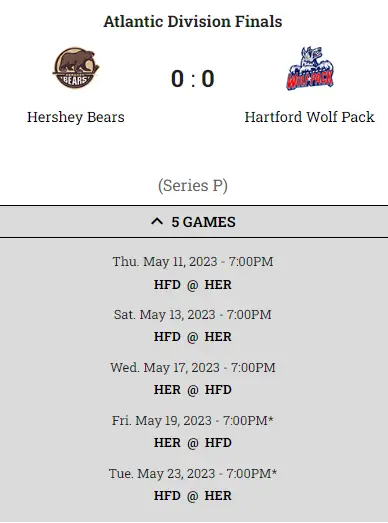 2023 Hartford vs. Hersey
The Wolf Pack faced the Bears six times this season, with the Wolf Pack going 2-3-1 over those six games, and Hersey outscored Hartford 15 to 11. The leading goal scorers for Hartford against Hersey this season were Will Cuylle and Tim Gettinger, who both had two goals against the Bears this season.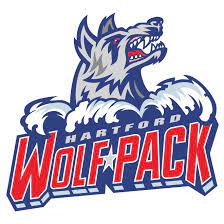 Hartford 2023 Playoff Scoring Leaders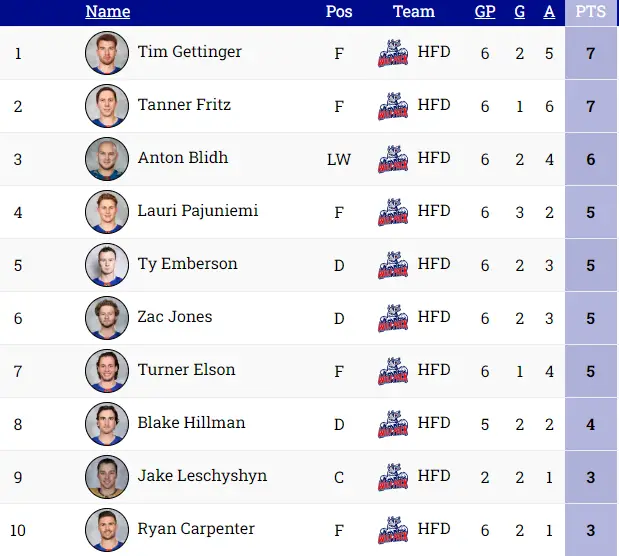 Hartford vs. Hersey Goalie
During their first six games of this playoff run, Hartford Wolf Pack has used one goalie, and that would be Dylan Garand, who is 5-1-0 in those six games, he has recorded two shutouts, with both of them coming against Providence one in Game 1, and the other to close out the series in Game 4. Over the six games Garand has played, he has stopped 145 of 152 shots. Originally Parker Gahagen was backing up Garand but to end the Providence series Louis Domingue took over backup duties.
The Hersey Bears have only played four games so far, and all of those were against the Charlotte Checkers. Hunter Shepard started all four games for the Bears, going 3-1-0, and stopped 85 of 92. Zach Fucale has backed up Shepard in every game so far in the playoffs.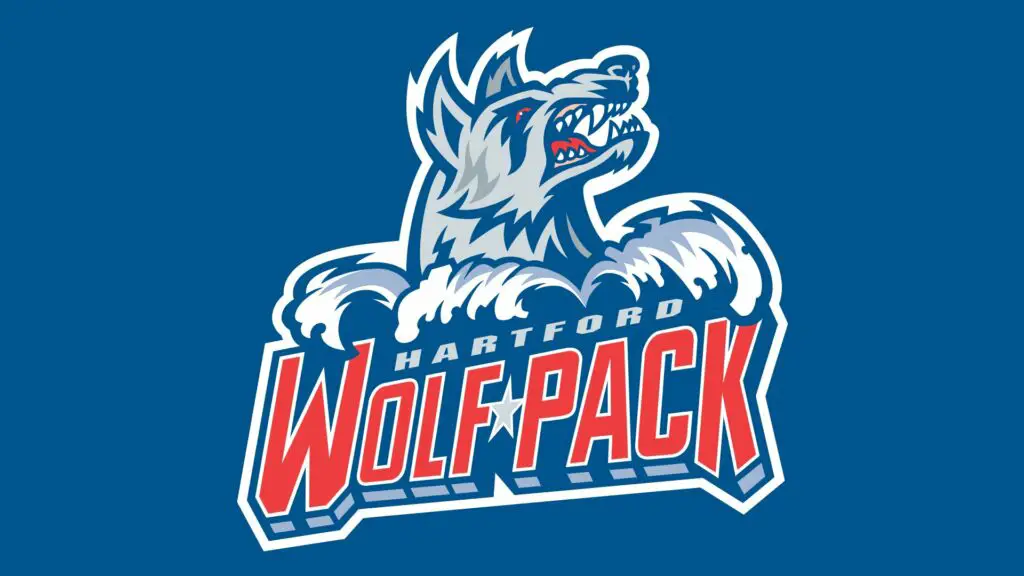 Hartford Player To Watch: Anton Blidh
Anton Blidh has produced all playoffs for the Wolf Pack averaging a point per game in their six games so far this postseason. Blidh came over from the Colorado Eagles and played in his first game on March 5th. Since he joined Hartford Blidh in the regular season has scored seven goals and tallied four assists in 17 games. Blidh has not faced Hersey yet this season. Blidh does have Calder Cup playoff experience. Before this year, he played in 25 games, scoring four goals and one assist, but he has been on fire this year.
Wrap Up
This will be a tough, hard-fought series for the Wolf Pack as they take on the team with the second-best record and second-most points in the Eastern Conference. The Wolf Pack are coming in off, knocking out the team with the best record and most points in the Eastern Conference, so it can be done by this team. The Wolf Pack have had zero quit as they swept the Springfield Thunderbirds to move on to take on the Providence Bruins and took care of them with no problem, now they are starting at a chance to go to the Eastern Conference finals, and the Hersey Bears are the only team in their way; they should be able to win this series, but I see it going all five games.