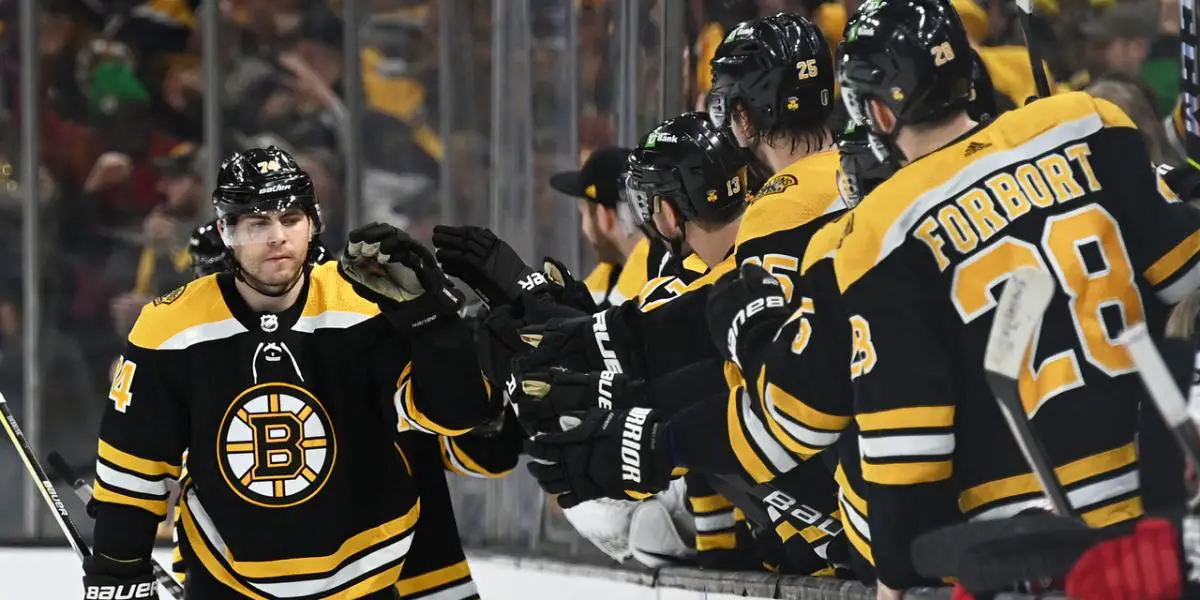 When DeBrusk requested a trade last season, most Bruins fans were about done with him. Inconsistency was the only constant for DeBrusk, and at points, he looked invisible on the ice. With a coaching change seemingly changing Jake's mind on a trade, it's up to him to show he's turned a corner. The Bruins, in general, have been lights out to start the season, and DeBrusk has been one of their best players. In 8 games this season, DeBrusk has three goals and 7 points and has looked right at home playing on Bergeron's wing. With Marchand's injury, much of the spotlight was put on Jake to start the year, and he hasn't disappointed. The real question is, can he continue his success and show that the Bruins were right to keep him around?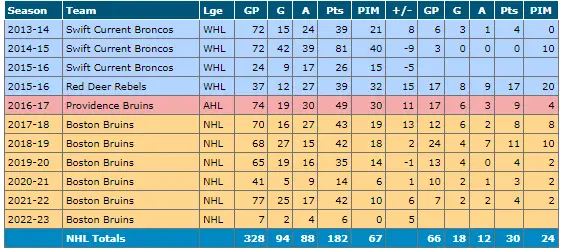 Jake has come a long way since the 2015 draft. He finished his rookie season with an impressive 43 points and looked primed to be a mainstay in the Bruins top six for years to come. The following season he potted nearly 30 goals and almost won a Stanley Cup. Since that season, his numbers have dwindled, and his ice time has decreased significantly. He had an abysmal 2020 season, and it seems as though Bruce Cassidy might have been the reason why. Shortly after his firing, DeBrusk rescinded his trade request and began preparing for this season.
When this season started, DeBrusk looked like a completely different player. Jim Montgomery has him playing on the top line with Bergeron, and he truly looks like he belongs there. He is faster, making more plays, and is a genuine threat on most shifts. With Marchand's full-time return seemingly a few days away, you have to imagine that this will only get better for Jake. Barring injury, and if he stays consistent, I see no reason Jake couldn't hit career-highs in goals, assists, and points. His contract could be an outstanding deal if he continues producing, and it might set him up for a lucrative extension as soon as this offseason. Most fans have changed their tune about DeBrusk, and along with them, I hope this excellent start for Jake and the B's isn't just a flash in the pan.
Season 2. Episode 26. Bruins Battling Boredom.
–
Bruins Benders Podcast
Bruins Sleep Walk Against Nashville. Time to rest players. All time Bruins Bust Teams. Kuntar signs. Lohrei next?  Plus Beauties and Benders and more!DraftKings Sportsbook – Boston's hometown Sportsbook is LIVE right here in Massachusetts! Bet local on all your favorite sports from the comfort of your own home with DraftKings. To celebrate, ALL new customers will receive up to TWO HUNDRED DOLLARS in BONUS bets when you sign up for DraftKings Sportsbook using code ITR! You can now bet local on money lines, spreads, props, and more with one of America's top-rated Sportsbooks – DraftKings Sportsbook!  Download the DraftKings Sportsbook app and sign up with code ITR to get up to TWO HUNDRED DOLLARS in BONUS bets to use now that mobile sports betting is live in Massachusetts. That's code ITR only at DraftKings Sportsbook. If you or a loved one is experiencing problems with gambling, call 800 327-5050 or visit helplineMA.org to speak with a trained specialist, free and confidentially, twenty four seven. 21+. Physically present in MA. Eligibility restrictions apply. Subject to regulatory licensing requirements. Eligibility and deposit restrictions apply. Opt in required. Bonus issued as free bets. Terms at draftkings.com/MA.