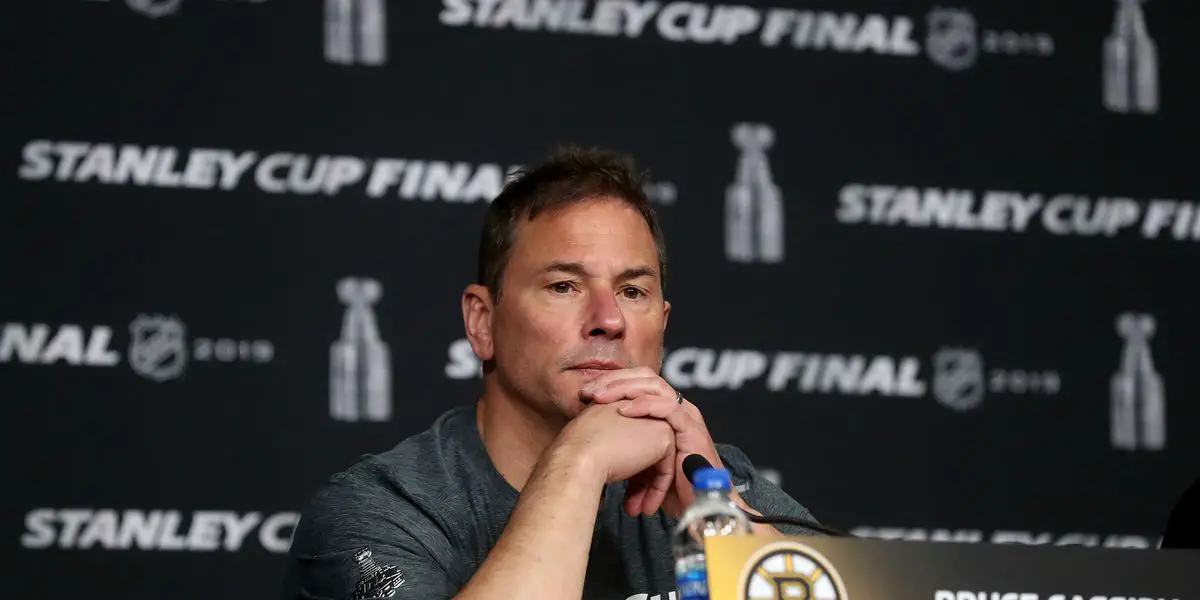 For the Bruins, who now have 50 wins and 105 points on the season as they close out the regular season, their head coach Bruce Cassidy looks to keep writing history.
Cassidy has been with the Boston Bruins since the 2016-2017 season after promotion. He initially started as the assistant coach that season for Boston after being promoted up from Boston's AHL affiliate Providence Bruins. On February 7th, 2017, Cassidy took over as head coach after the firing of Claude Julien.
Inheriting a team full of experienced veterans that already had one Stanley Cup on their resume, Cassidy has continued the winning culture since taking over.
Boston needs just two points in their final two games for Bruce Cassidy to register a .650 or higher points percentage on the season. If this feat is reached, it will mark the sixth straight season Cassidy has reached the .650 mark. He would break his own NHL record of five seasons for most consecutive .650 plus winning percentage seasons to start a tenure with a team.
The top three on that list are Bruce Cassidy, who has five, Bruce Boudreau, who reached four seasons with the Washington Capitals, and Mike Babcock, who also reached four seasons with the Detroit Red Wings.
Cassidy's win percentages are impressive as he recorded .685% in 2016-2017, .683% in 2017-2018, .652% in 2018-2019, .714% in 2019-2020, .652% in 2020-2021 and currently sits at .656% for the 2021-2022 season.
Cassidy's best winning season in 2019-2020 also saw the head coach take home the Jack Adams Award, which is awarded annually to the National Hockey League coach "adjudged to have contributed the most to his team's success." The league's Coach of the Year award has been presented 40 times to 34 coaches.
Cassidy can clinch his sixth consecutive season tonight with a win over the Buffalo Sabers as the matchup is set to start at 7 pm EST at TD Garden for the last home game of the regular season.
Episode 51: Interview w/Jack Ahcan Episode 51 is back in action talking about the New York Paingers ITR bet, Can Buffalo Sabres make the playoffs? Is Vancouver in the wrong on the Boudreau treatment? Is Tocchet the right guy? Is Daryl Sutter the last Dinosaur in the NHL?YouTube: https://www.youtube.com/@insidetherinkTwitter: https://twitter.com/CueTheDuckBoatzFacebook: https://www.facebook.com/Cuetheduckboats/Thanks for listening! Please rate and review our show on your favorite listening platform. Check out our partner's website at www.insidetherink.com for all your latest hockey news. Also, catch all of the games in this year's NHL season by signing up for ESPN+ at Insidetherink.com/ESPN