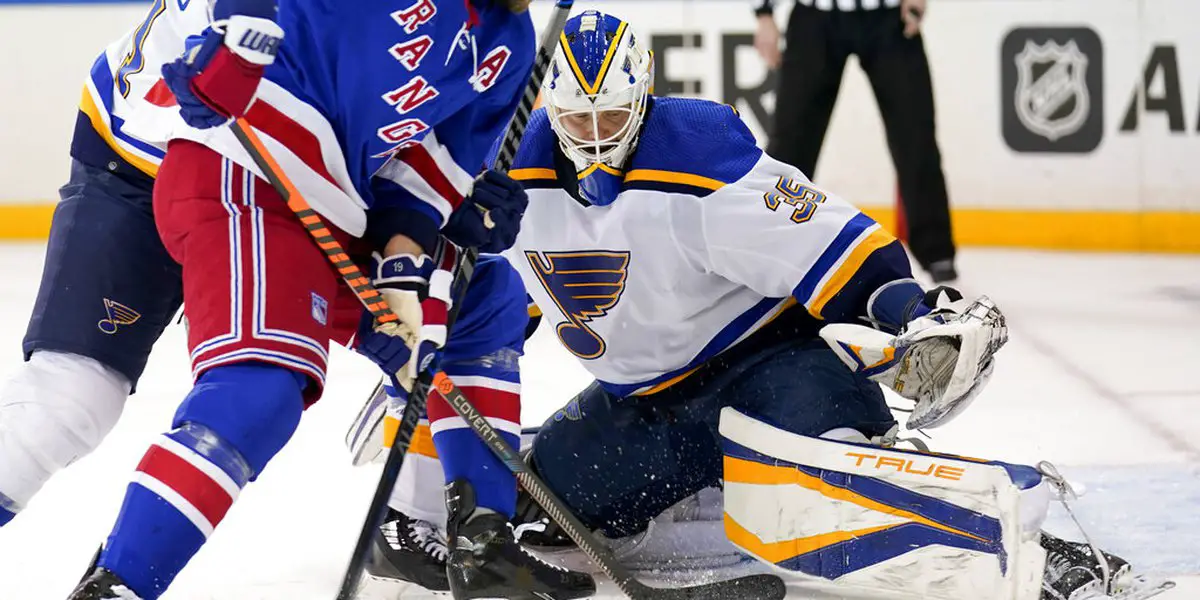 Overview
Once upon a time in the year 1990, the New Jersey Devils would draft Martin Brodeur. What a magical run it was. Brodeur would become the backbone of the Devils for two decades. He helped the team win three Stanley Cup Championships and cemented his legacy as one of the greatest goalies to ever play the game. He is now retired, and those days of never worrying about the position are gone.
Now Cory Schneider was not a bad goalie. He tailed off towards the end of his tenure in New Jersey, but it was not all bad. The Devils have a young kid in Mackenzie Blackwood. He is not near the level of Ilya Sorokin and Igor Shesterkin, but he has shown he can be a number one in the net.
Enter The 2021-22 season. It was dreadful for the New Jersey Devils. It was their Achilles heel in their season as they did not get the level goaltending they needed to win games. For the better part of the season, the Devils rode AHL goalies. Nico Daws and Jon Gilles saw the majority of the net this season. According to Money Puck, Daws finished the year with a 3.11 goals-against average and a -7.6 goals saved above expected. Gillies finished no better and has the worst goals saved above expected with a -16.5.
The most considerable glare is Mackenzie Blackwood. The promising netminder had a dreadful season. Given the nagging injury he sustained, he finished the season with a 3.39 goals-against average and -12.7 goals saved above expected. His best season came in 2019-20, where he posted a 2.77 goals-against average and had a positive goals saved above expected at 7.9.
Tom Fitzgerald has made it known he wants to upgrade in net. That's not to say he hasn't. Cory Crawford retired, and Jonathan Bernier had hip surgery. They were supposed to tandem with Blackwood and form a duo in goal. So what can he do, and how can he improve in the net? Let's take a look.
Free Agency

Ville Husso

The 27-year-old has priced himself out of St. Louis. They have Jordan Binnington in goal and will use the cap space elsewhere in the lineup rather than pay big money for two goalies. While he has only been in the league for two seasons, he has been solid. In 2020-21 he only suited up in 17 games and posted a 3.21 goals-against average, and a .893 save percentage. This past season is where he shined brightly. For most of the season, he outplayed Binnington and ended up stealing the crease. Per State Muse, He would go on to post better numbers and finish the year with a 2.56 goals-against average, and a .912 save percentage. His 13.5 goals saved above expected ranked 9th among all goalies. He looked a bit shaky in the playoffs, where he lost the net, but that should not hurt his value. He is headed towards the prime of his career and should fit the Devils' age range.
Jack Campbell

The tires have not made much traction in terms of him staying in Toronto. After coming off a strong year and a strong postseason, the Devils could throw money his way. It's been mentioned he is looking for a deal in the $5M range. The Devils have the ammo to pay for Jack Campbell. In his biggest workload as a goalie, he performed well in Toronto. In 47 games played, Campbell finished with a 2.64 goals-against average, and a .914 save percentage. It could be worth the gamble, proving that this was no fluke season for Campbell.
Brayden Holtby
Yeah, this is a weird one after the two above him. But this is a cheaper option for Fitzgerald. For once, Holtby does not have to come in and be the guy and can help form a tandem. His best days are behind him when he was with the Washington Capitals, but he did not have a poor season in Dallas. It was a small sample size as he only played 24 games. He continued to post solid numbers as he finished with a 2.78 goals-against average and a .913 save percentage. He's not the goalie he once was, but he can provide relief and stability to the crease.
Trades
John Gibson
The rumor was he wanted out of Anaheim, but he denied that report. But if you are Tom Fitzgerald, it could be looked into. Gibson was an outstanding goalie early on. Dating back to 2016-17-2018-19, he posted solid save percentages three years in a row. His percentages were .920, .924, and .926. His numbers have dropped the last few seasons and have been .903, .904, and .903. This can be a testament to the team in front of him, as he was a good goalie on a bad team. Gibson may not want out, but Tom Fitzgerald could start ringing the phone.
Semyon Varlamov
The crease in New York is getting crowded. Ilya Sorokin is the new netminder in New York. Now while former Devils GM Lou Lamoriello loves his goalies, he could look to deal Varlamov to gain cap space. Enter the New Jersey Devils. This is not to say Varlamov is the Devils goalie of the future, but a stop-gap solution that is better than Andrew Hammond. Only making $5M next season, he could form a nice tandem with Blackwood. He finished this season with 2.88 goals against and a save percentage of .912. The Islanders are a very defensive structured team, but those are still solid numbers. It is an option, and I'm not against it.

Closing Thoughts

It is without question that the New Jersey Devils need to upgrade in goal. The Devils had some success on offense this year, but goaltending kept them out of games. If they sign a new goalie during free agency, I guess it could signal Mackenzie Blackwood's end. If they go the route of an upgrade via trade, it could form a tandem in net that could pay off in the long run and signal that they believe in Mackenzie Blackwood. If only the Devils could be like their cross-town rival, the New York Rangers, and go from Henrik Lundqvist to Igor Shesterkin. Pain.
The boys are back after a long break but have plenty to talk about as the playoffs are in full swing. We go series by series, looking at how teams have fared so far and who will come out on top. Thanks for listening! Please rate and review our show on your favorite listening platform. Check out our partner's website at www.insidetherink.com for all your latest hockey news.