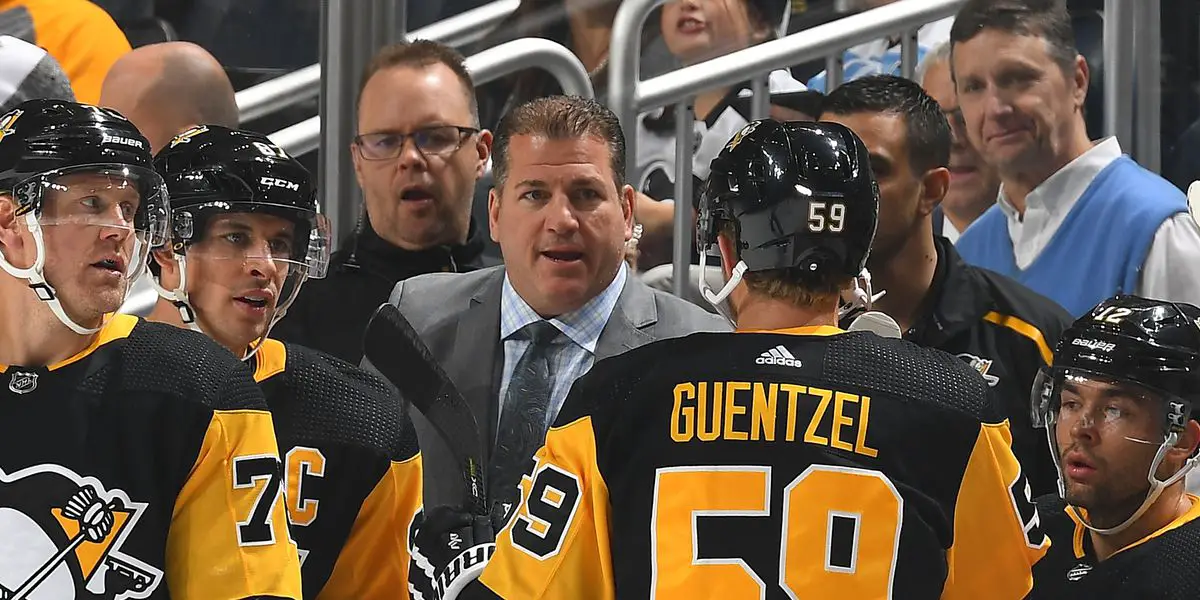 It was on full display in the last couple of months of the regular season, and the playoffs as the Bruins struggled heavily with the power-play. The Bruins, at one point, went on an 0 for 36 runs late in the regular season when David Pastrnak was out with a core injury. Management, especially team president Cam Neely was vocal about the lack of production and the Bruins' inability to adapt on the power-play last season. No matter who the Bruins hire as the next head coach they will need to also hire an assistant coach who can focus on turning the power play around.
One name that has been linked to the Bruins in past weeks since his firing from the New Jersey Devils on May 4th is former Bruins forward and three-time Stanley Cup champion Mark Recchi. He spent three seasons running the power-play for the Pittsburgh Penguins and the last two seasons doing the same job for the Devils before his firing. Recchi has the experience as a coach and as a player with the power-play, so he understands it from both perspectives.
Playing Days
During his playing days, Recchi was one of the best power-play men in league history. He collected 200 goals and 369 points on the man advantage in 1,652 career NHL games. Recchi played 180 of those games with the Boston Bruins from 2008 to 2011, where he helped deliver a Stanley Cup to Boston at age 43. During his Boston days, he tallied 42 goals and 65 assists for 107 points, with 18 goals and 19 assists coming via the power-play. Knowing the pressure of playing in Boston and knowing what it takes to win a Stanley Cup in Beantown gives Recchi a leg up when it comes to connecting with these young players and getting them to buy-in.
Coaching Experience
During his coaching days with the Penguins, which began in 2014, he held different roles. He was initially hired as the player development coach, where he was part of two Stanley Cup champion teams in 2016 and 2017. He was eventually promoted to director of player development in June of 2017 before being named the assistant coach in July of 2017 following the departure of Rick Tocchet, who became the Arizona Coyotes head coach. After the 2019-2020 season, the Penguins did not renew his contract, which led to his hiring as an assistant coach in New Jersey in September of 2020.
It's no guarantee that he can fix the problems the Bruins have, but at this point in time, he may be their best option moving forward. It's time to Bring Recchi back home to Boston and have him show the new wave of players how the wrecking ball used to do it on the ice. The Bruins first need to figure out their head coaching situation before they proceed with hiring Recchi to be an assistant.
The boys are back after a long break but have plenty to talk about as the playoffs are in full swing. We go series by series, looking at how teams have fared so far and who will come out on top. Thanks for listening! Please rate and review our show on your favorite listening platform. Check out our partner's website at www.insidetherink.com for all your latest hockey news.