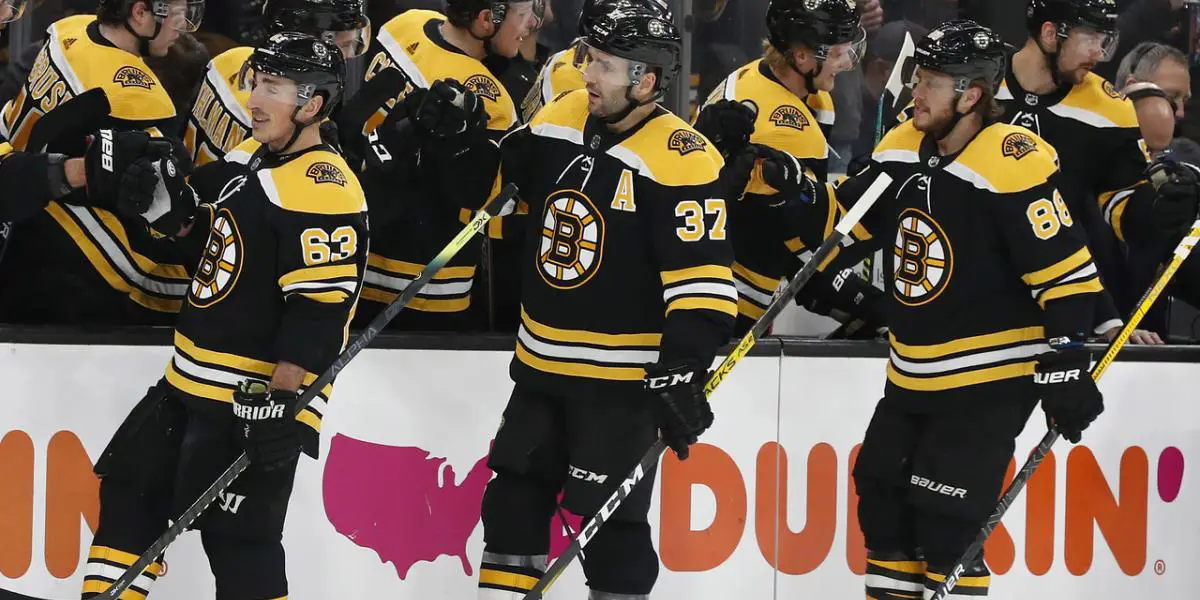 The Boston Bruins opened up the 2022 Stanley Cup Playoffs facing the Carolina Hurricanes on the road. After getting dominated by Carolina all season long, that trend continued in games one and two. The Bruins saw their offensive output dwindle to nothing as they were outscored 10-3. Those three goals came at the hands of two players, Patrice Bergeron and Taylor Hall, as the rest of the team couldn't convert. It was a sign that change was required as head coach Bruce Cassidy had to find a way to breathe some life into his team. In the middle of game two, he made the change and stuck with it for games three and four as he found the answer in a couple of familiar faces.
Cassidy decided to reunite the perfection line of Brad Marchand, Patrice Bergeron, and David Pastrnak. Earlier in the season, Pastrnak was moved to the second line to create more balance throughout the top six, and he did just that. When the Bruins needed these three the most, they have delivered since being reunited.
The line has logged 18:44 of five-on-five time on ice together, and in that span, there are three stats that stand out in favour of the trio.
Shot attempts: 22-9
Shots on goal: 13-5
Goals scored: 4-0
These stats alone show how dominant these three are when playing together. At their peak, they were considered the best line in hockey, and it seems they are back to reclaim that title. Without the reunion, the Bruins series could have taken a much different route once they returned home to Boston. But with the veteran play and leadership of these three, they took it upon themselves to make sure that didn't happen as they tied the series 2-2.
Marchand, Bergeron, and Pastrnak have combined for eight goals and 11 assists in just two and a half games played. They have single handily jump-started this offense as they play at an elite level.

Pastrnak now has two goals and four assists over the last two games. Marchand has three goals and nine points in his previous three games as he is coming off a career night that saw him record five points. Captain Patrice Bergeron has three goals and six points in his last three games.
Along with the success of the five-on-five play, the perfection line has found a way to score on the man advantage. For Boston, they saw their power play went on an 0 for 36 slump just two to three weeks ago. They are 4 for 14 in the two full games since Cassidy reunited them.
The Bruins will travel back to Carolina to play a crucial game five tomorrow night. With a Bruins win, they could return home for game six to close out the series in front of the Boston faithful. The fans have proven over the last two games that TD Garden is still and will continue to be a hard place to play in, especially during the playoffs.
The boys are back after a long break but have plenty to talk about as the playoffs are in full swing. We go series by series, looking at how teams have fared so far and who will come out on top. Thanks for listening! Please rate and review our show on your favorite listening platform. Check out our partner's website at www.insidetherink.com for all your latest hockey news.