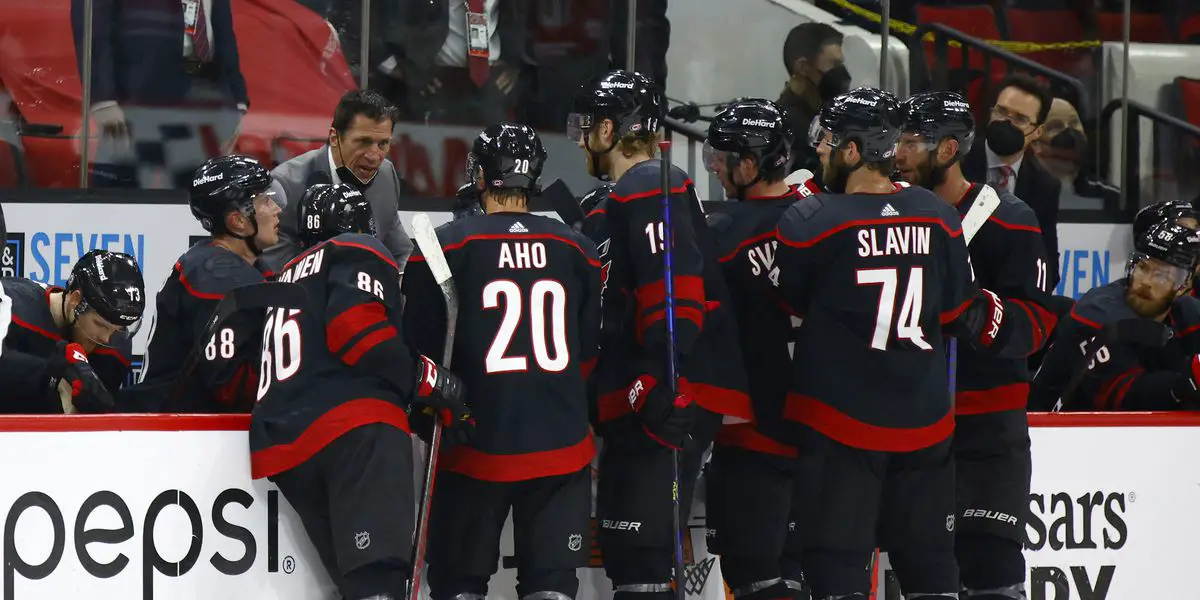 Winning in the Stanley Cup playoffs is one of the hardest things to do in professional sports.
A lot of blood, sweat, tears, sacrifice, and so much more goes into winning a game at this time of the year. That is why it is considered an honor in the NHL to be one of the 16 teams given a chance to win hockey's Holy Grail.
The Carolina Hurricanes are one team doing just about everything right in this year's postseason. With last night's 3-2 overtime victory over the New Jersey Devils in Game 5 of the second round, the Hurricanes are now eight wins away from their second Cup in franchise history.
There are a few reasons why this team is having so much success right now. It starts with their playing style.
This team forechecks hard, creates a lot of turnovers, and they keep the opposition in their own zone for extended periods of time. By doing these things, it leads to a lot of offensive opportunities, and right now, the Hurricanes are cashing in on those opportunities.
As of this writing (Friday, May 12th), the Hurricanes have the league's second-best offense in the postseason. They have scored 40 goals in 11 games and are doing so despite the fact that they are missing significant offensive pieces in Teuvo Teravainen, Andrei Svechnikov, and Max Pacioretty.
Leading the way for the Hurricanes are Sebastian Aho and Jordan Martinook. Both players have 10 points as Aho has five goals and five assists while Martinook has three goals and seven assists.
The team is also getting key contributions from the likes of Jesper Fast (eight points), Seth Jarvis (eight points), Brent Burns (eight points), and Jordan Staal. These folks have contributed both on even strength and special teams situations throughout these playoffs.
Another reason why the Hurricanes are playing so well right now is because of their goaltender Frederik Andersen. Andersen, 33, missed last year's playoffs with an injury, so he has more than made up for lost time by being particularly good in this year's postseason.
Andersen is currently (Friday, May 12th) 5-0 with a 1.80 goals-against average and a .931 save percentage. He has not allowed many soft goals, has done a great job of controlling rebounds, has stopped the shots he is supposed to stop, and, more importantly, is winning games at the right time of the year.
Lastly, a lot of credit needs to be given to Hurricanes head coach Rod Brind'Amour. Brind'Amour has his team ready to go every night, and he gets them to play hard, play the right way, make sacrifices, and gives them all the confidence he can to have them go out and win during the most difficult portion of the hockey season.
The Hurricanes still have a lot of work to do to get to the ultimate goal, but right now, they are on the right path to giving themselves a legitimate chance to lift the Cup come June.
The boys are back after a long break but have plenty to talk about as the playoffs are in full swing. We go series by series, looking at how teams have fared so far and who will come out on top. Thanks for listening! Please rate and review our show on your favorite listening platform. Check out our partner's website at www.insidetherink.com for all your latest hockey news.