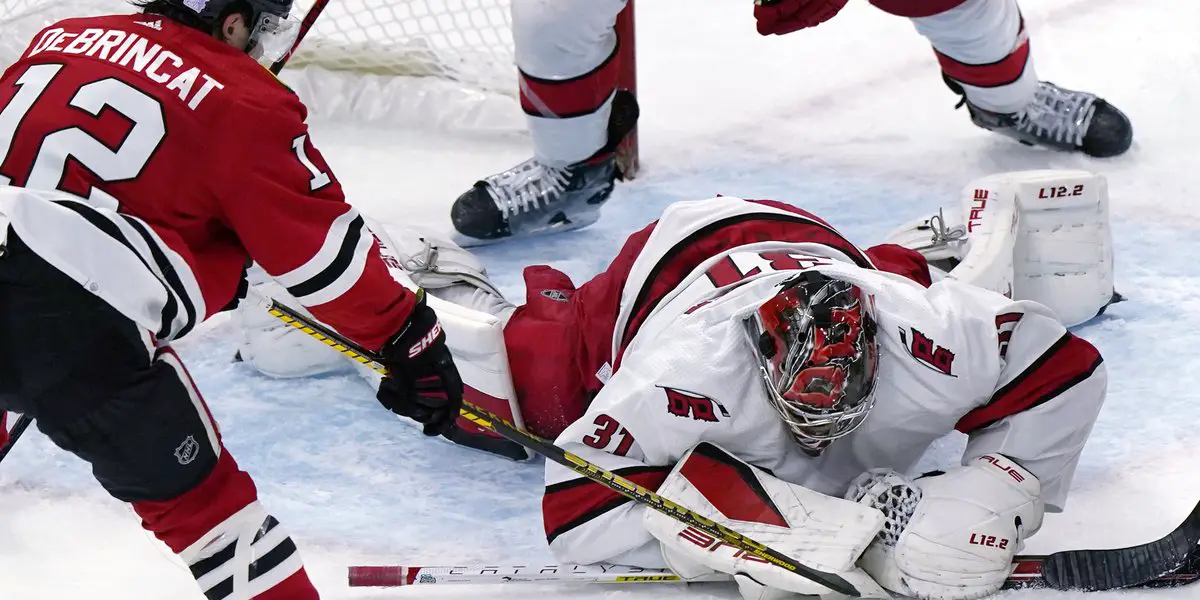 While the Carolina Hurricanes were able to advance to the second round of the Stanley Cup playoffs last season, poor goaltending did them in their second-round seven-game loss to the New York Rangers.
The Hurricanes are having another strong season this year. The team is currently (Friday, January 27) first in the Metropolitan Division and second in the league with a 30-9-8 record and 68 points.
The team has had success this season due to consistent offense from their best players, strong defensive play, good team structure, and listening to their great head coach Rod Brind'Amour. When a team has all of these elements, it is easy to see why they are having a great year.
With that said, the regular season will mean absolutely nothing if the Hurricanes do not end up having success in this year's postseason. The team played the same way last year, only to lose in the second round.
The main reason why this team lost in the second round is that they did not have Frederik Andersen in goal. Andersen, 33, missed the entire postseason with an injury and had he been healthy, the team's fate could have been very different.
For starters, Andersen has plenty of experience playing in the postseason and doing so at a high level. Yes, he had several first-round exits while with the Toronto Maple Leafs, but that was not entirely his fault.
In the playoffs, he is 27-23 with a 2.55 goals-against average, a .916 save percentage, and three shutouts. Those are not terrible numbers.
Secondly, the Hurricanes are paying a lot of money for Andersen to be their guy between the pipes. Back on July 29, 2021, the Hurricanes signed Andersen to a two-year, $9 million contract.
He certainly played up to his contract in the 52 games he played in the regular season last year prior to going down with an injury. He finished the season with a record of 35-14-0-3 with a 2.17 goals-against average, a .922 save percentage, and four shutouts.
The team is not paying him to be sidelined. They are paying him to be their main goaltender and to be the guy that can hopefully win them a Cup.
Lastly, Antti Raanta and Pyotr Kochetkov, who have both played well at times this season, were not great in the playoffs last year. Yes, things could be different this season, but they are probably not the solution when it comes to going far in the playoffs.
This team needs Andersen to be the guy to get the job done. If he is able to stay healthy, there is no reason why he should not be able to help the Hurricanes do incredible things come April.
The boys are back after a long break but have plenty to talk about as the playoffs are in full swing. We go series by series, looking at how teams have fared so far and who will come out on top. Thanks for listening! Please rate and review our show on your favorite listening platform. Check out our partner's website at www.insidetherink.com for all your latest hockey news.