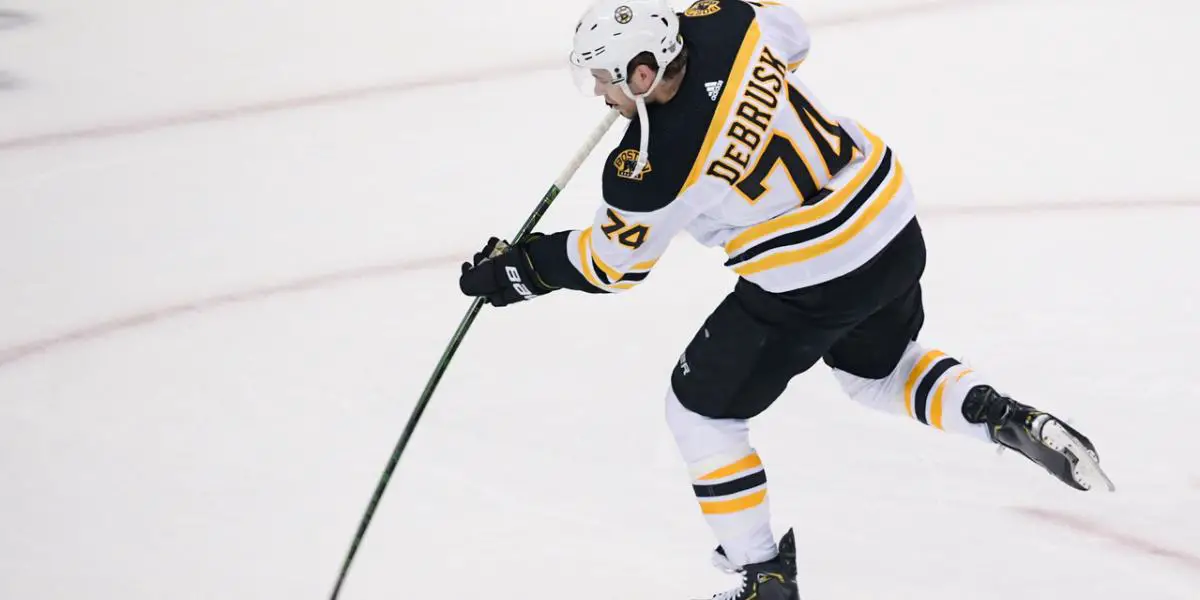 If I am Jake DeBrusk, I don't want to be traded before the March 21st NHL trade deadline. DeBrusk has been on an offensive tear since being added to the Boston Bruins' top line with Brad Marchand and Patrice Bergeron. On Monday night in Los Angeles, the 25-year-old notched his first NHL hat trick. DeBrusk has scored seven goals in his last five games, giving him 14 goals on the season.
The former first-round pick in the infamous 2015 NHL Draft (well, infamous for Boston) is six goals away from his second 20 goal season, and 12 of his goals have been even-strength. The Edmonton native had requested a trade from Boston in late November. His play had been remarkably inconsistent for the better part of two years. DeBrusk also mentioned his mental and emotional struggles during COVID and playing in the bubble in 2020. At the time of the request, it seemed that DeBrusk had just needed a change of scenery.
The Bruins needed a right-wing to play with Marchand and Bergeron in the past couple of weeks after moving leading goal scorer David Pastrnak to the second line. Head coach Bruce Cassidy called upon DeBrusk to fill the void. The move has revitalized DeBrusk and potentially increased his once tepid trade value.
Now the question is whether the Bruins will trade DeBrusk at the deadline or keep him on the top line for the remainder of the season. The winger will become a restricted free agent, and the Bruins will risk losing him in the offseason.
If I'm Jake DeBrusk, I am not sure I want to be traded at the deadline. Playing with, as he called them, "two Hall of Famers" will only help DeBrusk continue to produce at a high level. If DeBrusk's numbers continue to rise and he has another solid postseason as in the past, it can only help him add value. In that case, the former 27-goal-scorer might create more interest in his services.
I know DeBrusk still has not rescinded his trade request. But he still might want to wait it out. Let's say he's traded to New Jersey or Arizona, or Seattle. What kind of production would he have the rest of the season? Would the often disinterested forward stay motivated on a team near the bottom of the league standings? This could end up being a "careful what you wish for" scenario. The best-case scenario might be for the Bruins and Jake DeBrusk to work together to make a deep playoff run and then let the chips fall where they may.
The Bruins rebound after a 3-game skid. NHL ratings are down on ESPN and Turner. Don't mess with the chemistry. Concerns about the Bruins veterans wearing down. Plus Beauties and Benders.