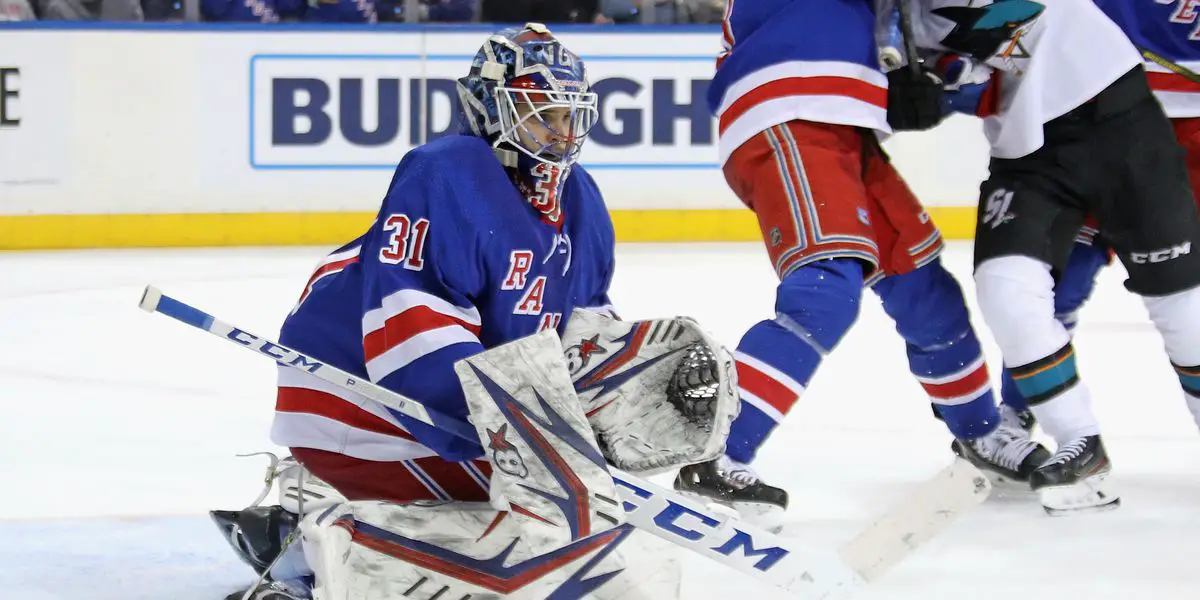 Igor Shesterkin has won the Vezina Trophy for the 2021-22 season. The award goes to the top netminder during the season. Shesterkin went on to victory by a wide margin and beat out Calgary Flames Jacob Markstrom and Nashville Predators netminder Juuse Saros. Down below shows just how the voting went for this award.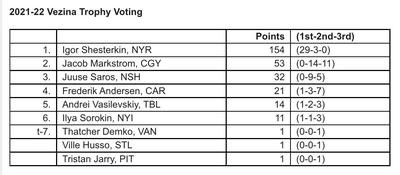 Igor Shesterkin And Why He Won
To go from "The King" Henrik Lundqvist to "The Prince" Igor Shesterkin is a blessing for the fans in New York. The young Russian netminder has made a name for himself in this league, and since taking over the crease in New York, he shines brightly under the big lights.
Igor Shesterkin had an excellent campaign for himself. And since he came into the league, he has only gotten better. Per Stat Muse, In 2019-20, given the small sample size of 12 games played, he finished with a .935 save percentage and a 2.35 goals-against average. The following season with a more significant workload, saw his save percentage drop to .912. But the goalie came into his own and rocked the world. Igor would go on to play 53 games and finish with a record of 36-13-4. He would post a 2.07 goals-against average and a .935 save percentage. The best stat that glares at you is that he finished the regular season with a whopping 34.1 goals saved above expected.
Postseason Igor
This does not go towards the voting, but it is worth talking about. His stellar regular season play carried over into the postseason. He would become a rock for them in net. In 20 games played, he would post a 10-9 record with a save percentage of .929 and a goals-against-average of 2.59. He went on to make a whopping 669 saves and finished with 16.1 goals saved above expected.
Closing Thoughts
This is going to be the first of many for Igor Shesterkin. The young goalie is only going to get better and is on his way to greatness. This was a great honor for him as he carries the torch Lundqvist passed down. New York is in good hands for the foreseeable future.
In this week's episode we discuss the new rumors regarding the Rangers coaching situation. Then go on to the fun stuff discussing the impact Tkachuck's play will make on the game, Rangers players and more. Thanks for listening! Please rate and review our show on your favorite listening platform. Check out our partner's website at www.insidetherink.com for all your latest hockey news.