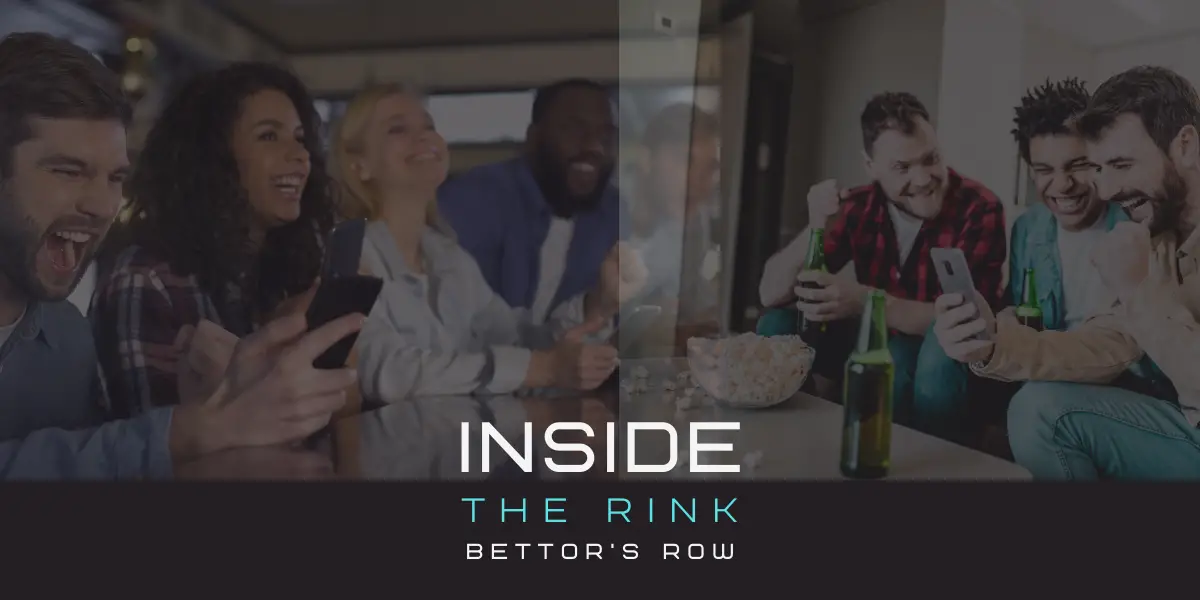 Bettor's row is the one-stop shop for betting content on Inside The Rink and will be growing exponentially over the next few months. As it stands in its infancy each day, you will be able to jump on the site and see all our staff picks for the day as well as the live odds from our sponsor BetUS. Our goal with the Bettor's Row will be to have weekly gambling content on top of just giving picks, like video explanations of why we are leaning towards a bet, to interactive live streams where opposing team's fans can join in with our staff on the fun. We are striving to be transparent with all our readers, and that's why we will have records under each bettor, making it very easy for everyone to see who you should be following and who you shouldn't (and who needs to be chirped on our socials).
Betting the Pucks Basics
For the most part, hockey is a straightforward sport to bet on due to the spreads or "Pucklines" always being the same; they will be -1.5 for the favorite and +1.5 for the underdog. This means if you bet the favorite by the spread, you will be taking them to win by two or more, and if you were to take the underdog by the spread (which I will never tell you to do), you are picking them to not lose by more than one. The other primary type of bet for hockey is Money Lines. Like in every other sport, the odds are given to you on a $100 odds basis with money lines. This means if the odds are positive, you see what your return would be if you bet $100, and if they are negative, you see what you would have to bet to get a return of $100.
Lock of the weekend
This week's "lock of the weekend" is the Nashville Predators on the spread (puckline) -1.5 vs. the Arizona Coyotes. This game stuck out as an easy place to make some money as we have the top team in the Central division taking on a perennial basement dweller in Arizona. As always, remember to gamble responsibly and never bet more than you can afford to lose.
Episode 51: Interview w/Jack Ahcan Episode 51 is back in action talking about the New York Paingers ITR bet, Can Buffalo Sabres make the playoffs? Is Vancouver in the wrong on the Boudreau treatment? Is Tocchet the right guy? Is Daryl Sutter the last Dinosaur in the NHL?YouTube: https://www.youtube.com/@insidetherinkTwitter: https://twitter.com/CueTheDuckBoatzFacebook: https://www.facebook.com/Cuetheduckboats/Thanks for listening! Please rate and review our show on your favorite listening platform. Check out our partner's website at www.insidetherink.com for all your latest hockey news. Also, catch all of the games in this year's NHL season by signing up for ESPN+ at Insidetherink.com/ESPN