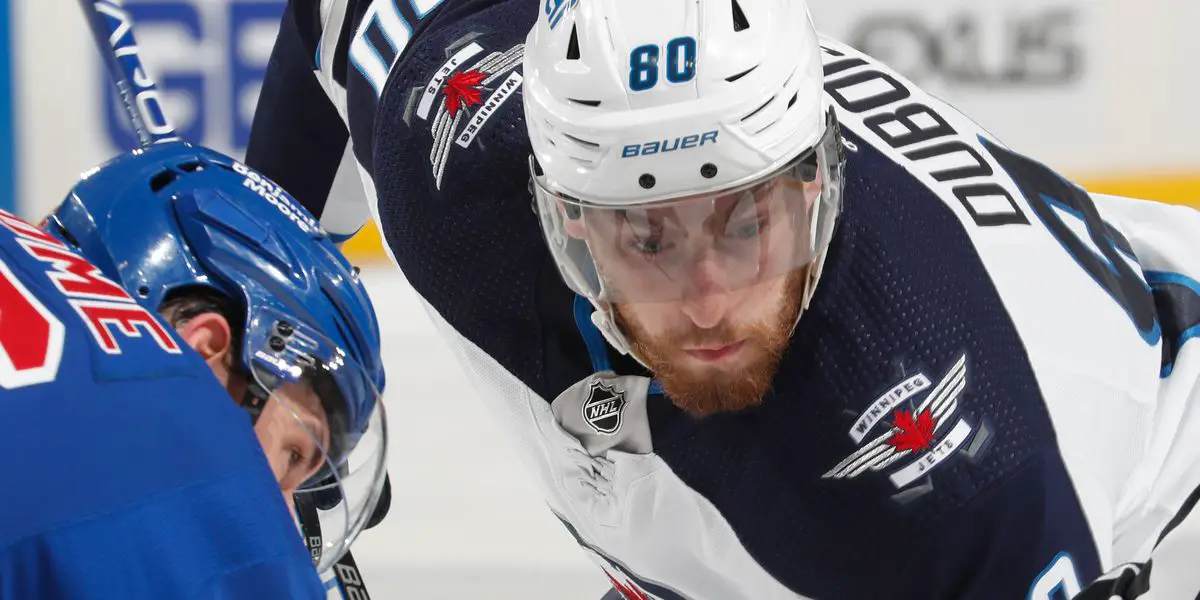 Over the last couple of days, it has been made clear by Pat Brisson, who is Pierre-Luc Dubois' agent, that Dubois wants to play as a Montreal Canadien at some point in his career.
Dubois had a fantastic bounce-back season scoring 60 points in 81 games. That is his second-best point total in his six-year career. Given that he had an excellent season, you can see why there would be interest in trading for Dubois. He grew up in Rimouski, and you can see his connection to the Montreal Canadiens right there. Here's what we know about the trade rumour sending Dubois to Montreal.
It's been a crazy ride for the Winnipeg Jets and the Dubois camp because, on June 23, Sportsnet's Elliotte Friedman reported that Dubois intends on testing free agency in two years when he is eligible in 2024. Immediately, that tied the hands of the Winnipeg Jets as they now have two years to appeal to Dubois's liking and keep him.
No matter what, with the news coming out of him wanting to test free agency, it has put Winnipeg in a tough spot as they don't want to let the former third overall pick walk for nothing when you can get assets back for him.
Just recently, Arpon Basu and Murat Ates from The Athletic reported that Dubois attended the 2022 NHL Draft in Montreal, expecting a trade to be made. That didn't happen, but it seems Montreal holds all the leverage in this trade scenario. In addition, the Jets want a player that Montreal does not want to move. Who could that be? I have no clue, but the Jets aren't selling short on a potential delusion package for Dubois.
Why it Makes Sense for Montreal
By acquiring Pierre-Luc Dubois, you are adding even more size and speed to the goal scoring he provides into your top 6. By drafting the 6'4″ Slovak left winger in Juraj Slafkovsky, you now have the potential to play Dubois on the 1st line with Suzuki-Caufield or put Slafkovsky there and move Dubois down to the 2nd line with Kirby Dach, who is 6'4″. No matter what, you are adding size to your top 6.
It would also make sense for Montreal to acquire Dubois because he wants to play for your team one day and would be a perfect fit in the current rebuild. He is 24 years old, which should fit the rebuild's preferred age range.
You should try and trade for him whenever you can land a 60-point player who is as dynamic as Dubois.
Why it Makes Sense for Winnipeg
By trading away Dubois, you are ushering in a new core surrounded by Cole Perfetti and Nikolaj Ehlers, among others. However, it could be puzzling to move on from Dubois right now because as you're ushering in all these new young players, they will need a veteran presence to lean on, and if they don't have that, it could be a cause for disaster.
By all accounts, it looks like longtime icons of the Jets franchise, Blake Wheeler and Mark Schiefele, may soon be on their way out. It's hard to recreate that 60-point season from someone else on the team. It may not be easy to look at it from a Jets perspective and see the positives, but one may be the asking price for Dubois.
The Jets are trying not to cave in and give up Dubois for nothing. They are doing their best to get a legit package back for him.
With Dubois not filing for arbitration rights, another team could sign him to an offer sheet. That shouldn't be an issue for the Jets as they have $14 million in cap space to attempt to sign Dubois to an extension. However, it seems as though with Dubois wanting to test free agency in two seasons, he will only take a two-year extension or the aforementioned potential trade to Montreal.
The boys head out west and north of the border as they cruise around the Pacific division previewing topics like Trevor Zegras, Calgary getting deeper, the Kings have a loaded prospect pool, and the NHL having some handsome coaches.Thanks for listening! Please rate and review our show on your favorite listening platform. Check out our partner's website at www.insidetherink.com for all your latest hockey news.