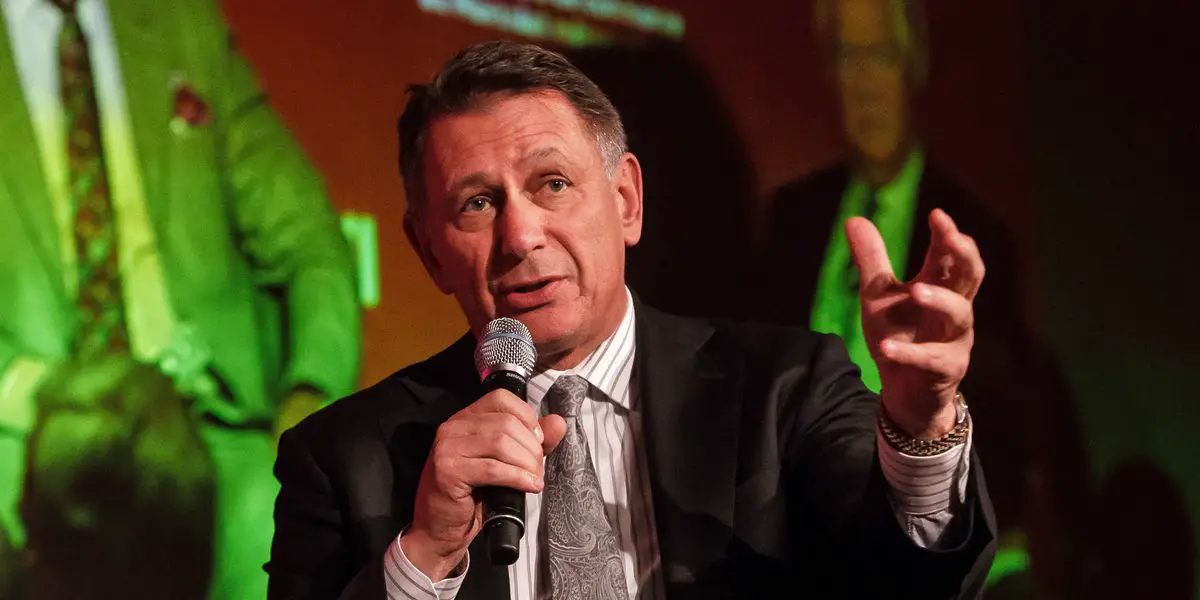 Peter Chiarelli will forever be an infamous figure in Edmonton thanks to a less than successful tenure as general manager and president of hockey operations for the Oilers from 2015-2019. During these four years, Chiarelli failed to surround Connor McDavid and Leon Draisaitl with enough talent to threaten for a Stanley Cup and was fired as a result. The Oilers then hired former Red Wings general manager Ken Holland to come in and try to clean up the mess. We are now in year 3 of the Ken Holland regime, and not only has he still failed to surround the two superstars with enough help, but the team has a worse goal differential with 97, 29, and 93 off the ice than they did in any season during the Peter Chiarelli era. Is Holland yet another failed hire by the Oilers, or has he done a better job than the recent results suggest. In this article, I will be breaking down the most significant trades and free-agent signings by both Chiarelli and Holland during their times in Edmonton to compare the two and see if the Oilers have any reason to be optimistic about Ken Holland's leadership going forward.
Trades: Peter Chiarelli
Chiarelli's Oilers tenure got off to a rocky start when he traded a first and second-round pick to the Islanders for Griffin Reinhart. Reinhart would record one assist in 29 games with the Oilers, and the Islanders would draft Mat Barzal and Mitchell Stephens with Edmonton's picks. It was a significant loss for Chiarelli. He would, however, put together a successful string of four trades that I would consider wins. He started by trading a second, third, and seventh-round pick to the Rangers in exchange for Cam Talbot. Talbot would serve as the starting goalie for three seasons before splitting duties with Koskinen for his last season in Edmonton. Chiarelli then traded Ben Scrivens and Martin Gernat in two trades that sent Zack Kassian and Pat Maroon to Edmonton. Maroon and Kassian were significant contributors to the regular-season success and subsequent playoff run in 2016-17, while Scrivens played just 15 more NHL games, and Gernat never played in the NHL. He also managed to dump Teddy Purcell's $4.5 million cap hit by trading him to Florida for a third-round pick. He made the next move, dealing Taylor Hall to the Devils for Adam Larsson. The deal was one for one. While Larsson ended up being a fairly solid player for the Oilers, it's pretty evident that when you trade away a player that goes on to win the league MVP, you've probably lost. In 2017, Chiarelli dealt Brandon Davidson to Montreal for veteran David Desharnais at the trade deadline. It paid off in the spring as Desharnais had a solid playoff run and scored the biggest Oiler goal since 2006 when he got the OT winner in game five against San Jose. That is where the compliments end for Chiarelli's trades, as he would go on to trade Eberle to the islanders in exchange for Ryan Strome. He never lived up to expectations in Edmonton and was later traded for Ryan Spooner, who was put on waivers soon after. The oilers managed to trade Jordan Eberle and have absolutely nothing to show for it less than two years later.
Strome has made the Spooner deal age even more poorly by lighting the lamp the last few seasons with the Rangers. In the act of desperation, Chiarelli's final trade was to deal Drake Caggiula and Jason Garrison to Chicago for Brandon Manning and Robin Norell. A headscratcher considering Manning's prior on-ice issues with Connor McDavid. Manning was a healthy scratch in the AHL less than a year later. Overall, Chiarelli won 5 of these trades and lost 5. The problem is he only managed to win deals that involved smaller pieces. Most of the trades that involved significant players, prospects, or draft picks, he lost spectacularly.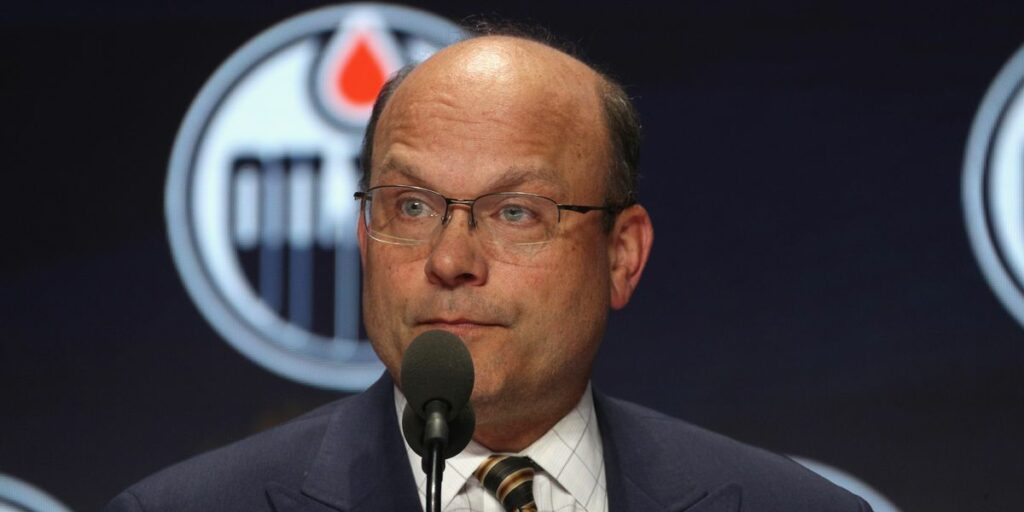 Trades: Ken Holland
Ken Holland started his Oilers tenure by making a trade that seemed like a win at the time but has not aged well over time. Holland dealt a conditional third-round pick and Milan Lucic to Calgary for James Neal. What Holland failed to do, however, was consider the analytics, which suggested Lucic had experienced an incredible string of bad luck over the previous couple of seasons in terms of his shooting percentage, and team save percentage with him on the ice. While Neal was a scoring machine with the Oilers at first, his production dried up, and he was eventually bought out. Lucic was able to bounce back just as the numbers predicted, and he is still a helpful middle-six forward for the flames to this day. Holland's next deal was trading John Marino to the Penguins for a sixth-round pick. It seemed like no big deal at the time, but this eventually proved to be a loss, as Marino has developed into a top 4 defenceman in the NHL. At the deadline, Holland would continue to lose trades by dealing Kyle Brodziak and a fourth-round pick to Detroit for Mike Green, who played just two games with the Oilers before getting injured and retiring. He also dealt fan favorite Sam Gagner and two second-round picks to Detroit for Andreas Athanasiou. He struggled during his time in Edmonton, recording just 2 points in 9 games. He left as a free agent that very off-season, proving that it was unwise to deal so many assets for what turned out to be a rental. The following October, Holland swapped a few draft picks with San Jose, which would become Carter Savoie and Tyler Tullio, two promising prospects currently developing in the Oilers' system. I would argue that this was Holland's first trade win with the Oilers. Then came a couple of controversial trades. First, he dealt Caleb Jones and a third-round pick to Chicago for Duncan Keith. The cap hit on Keith is $5.5 million, which is a significant overpayment for what he is at this point in his career.
Holland couldn't get any salary retained could cost Edmonton dearly if they fail to sign Jesse Puljujarvi this off-season. While Keith hasn't struggled as badly as the analytics community feared, the consequences of that cap hit far outweigh what he brings to the lineup, quite frankly, as it leaves little cap room for improving the roster and re-signing players this offseason. Finally, that brings us to his latest trade—Ethan Bear to Carolina for Warren Foegele. I believe Bear was massively underrated by both the Oilers fanbase and the coaching staff. He was a scapegoat many times due to a few big mistakes he made; however, he did many little things that went unnoticed and was a solid defenceman for Edmonton the vast majority of the time. While I like the forechecking and work ethic that Foegele brings, I believe that Bear has a higher ceiling and could grow into a player that the Oilers will regret letting go of. The fact that the Oilers brought back the struggling Tyson Barrie to replace Bear means that this deal is a loss for me. Overall, I have six losses and one win, with that one win assuming that the prospects the Oilers drafted will amount to valuable NHL players. Not precisely glowing reviews from me on the trade front for Kenny Holland.
Free Agency: Peter Chiarelli
The first big-name free agent signed by Peter Chiarelli on July 1, 2016, was Milan Lucic, who inked a seven-year contract worth an average annual value (AAV) of $6 million. This contract was an overpayment when it was signed, and the Oilers only got one season of Lucic playing at a top-six level hockey. The following off-season, Chiarelli decided to bring back Kris Russell. He was given a four-year contract worth $4 million AAV. Yet again, this was an overpayment immediately and only got worse as Russell aged. It wasn't long before the Oilers paid $4 million for a third-pair defenceman. I will give him some credit where it is due, as that summer Peter Chiarelli managed to lock up Connor McDavid and Leon Draisaitl to reasonable long term deals that have aged well, especially Draisaitl's contract, which is one of the best bargains in the NHL these days at just $8.5 million AAV. 1 year later, in the summer of 2018, Chiarelli signed Mikko Koskinen to a one year deal worth $2.5 million. It was a bit of an overpay for a goaltender who spent several years overseas and was unproven in the NHL, but not that hard to stomach given that it was only for 1 season. Unfortunately, Chiarelli then made one of the most bizarre decisions of his management career when he extended Koskinen less than 30 games into his first season with the Oilers for three years with an AAV of $4.5million. This deal put the team's goaltending situation in a tough spot, as aside from a decent 2019-20 season, Koskinen has not lived up to the contract at all. Chiarelli tended to overpay players by a significant margin and have those players immediately fail to live up to his lofty expectations. Free agency was one of his weakest areas as a GM.
Free Agency: Ken Holland
The first Holland signings that I think bear a lot of significance were the Mike Smith deals. I liked the back-to-back one-year deals they signed him to; however, the two-year deal he received this summer at the age of 40 while having an injury history… that one I cannot defend. The Oilers are paying for it this season, as he played in just three games before being injured for the past two months. Another multi-year deal I am not a fan of is the two-year $1.25 AAV contract given to Kyle Turris. Since joining the Oilers, Turris has struggled mightily both offensively and defensively. His declining analytics in the years leading up to the contract suggested this was a bet the Oilers shouldn't have made. Holland chose to anyway, and it has not paid off at all.
Speaking of ignoring the analytics, the Zack Kassian extension has been a complete disaster and an avoidable one at that. Kassian put up career highs in goals and points while on Connor McDavid's wing during 2019-20. On the surface, it seemed like Kassian was a viable top-six option for the Oilers long term. As a result, he was signed to a four-year contract worth an AAV of $3.2 million. If Holland had looked deeper at the numbers, however, he would have realized that not only was Kassian on a shooting percentage heater that was unsustainable, but McDavid actually scored at a better rate without Kassian than he did with him. Kassian was dragging that line down while simultaneously getting a lot of friendly bounces. Sure enough, Kassian has scored at a rate similar to Kris Russell ever since the extension, making the contract quite concerning. 2021 was a busy summer for the Oilers due to the abundance of cap space at their disposal. Holland had some rough signings up to this point, but this was the first time he had a chance to make the team his own. He brought in Zach Hyman for seven years at an AAV of $5.5 million and extended Nugent-Hopkins for an eight-year deal worth $5.1 million annually. These two deals will not age well in the end, but for the first half of the deals at the very least, I think they will be well worth the investment.
Hyman and Nugent-Hopkins have both performed well so far this season and are playing about up to the level I had expected them to. Holland also brought in Cody Ceci to replace Adam Larsson, who took off to Seattle. Ceci has lived up to the $3.2 million AAV thus far, but we will have to see how the next few years unfold with him. Darnell Nurse was another defenceman that the Oilers locked up, extending him for eight years with a monster $9.25 million AAV. While Nurse is an excellent defenceman, this deal is an overpayment of about $2 million, in my opinion. I get that the Oilers couldn't just let him walk, and the going rate for top pair defencemen these days is pricey, but this one does sting just a little bit. The last genuinely significant signing that Holland made was Tyson Barrie. I didn't mind the one year deal he got last year at $3.2 million, but he was a liability in his own zone more times than I was comfortable with, and he did a large portion of his damage on the powerplay; a powerplay that was already the best in the league before Barrie arrived. The Oilers decided to extend him to a three-year deal even though they had another offensive defenceman in Evan Bouchard, who was younger, cheaper, and ready to take his spot. Barrie has had a brutal 2021-22 campaign thus far, five-on-five in both ends of the ice, scoring at a lower rate, and having worse possession numbers. This has all but confirmed some of the concerns I had with this deal from the get-go.
Conclusion:
The best way I can describe Peter Chiarelli's moves is that when they failed, they failed tremendously. He executed some decent moves but made too many big gambles that did not work out in the slightest. In my opinion, Ken Holland's moves have been practically just as damaging, but it has been more like a "death by a thousand cuts" with him. A series of small bad decisions like the Barrie singing, the Kassian extension, the Athanasiou trade. These things all add up over time. Oilers fans won't want to hear this. Still, unless something changes, it's looking like Holland is taking the Oilers down a similar path that Chiarelli did, putting them in a cap squeeze with several overpayments while failing to surround McDavid and Draisaitl with a deep hockey team. I'm sure Ken Holland will be busy this deadline trying to correct some of his errors and fill holes in the roster, but if he fails to do so, it may be time for the Oilers to start looking for a younger, fresher voice of their hockey ops group going forward.