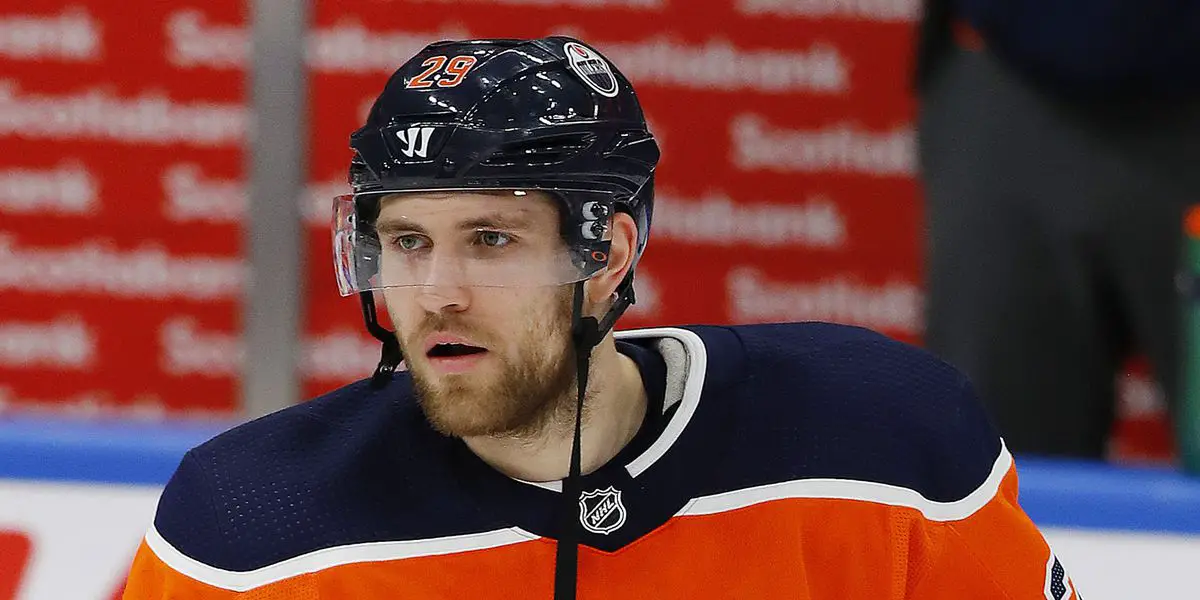 Leon Draisaitl is off to an incredible start to the 2021-22 season, with 23 points in his first 11 games. He is currently tied with Connor McDavid for 1st in league scoring and has been a considerable part of the Oilers' powerplay that sits at a mind-boggling 46.9% success rate. Leon already has a Hart and Art Ross Trophy to his name, so clearly, the hockey world knows exactly how good this guy is… Right? Well, TSN's annual top 50 players list had Draisaitl at 5th best in the world behind McDavid, MacKinnon, Matthews, and Kucherov. The Hockey News had Draisaitl ranked down at number 8. Is Draisaitl only the 5th-8th best player in the league? Or is he even better than the experts have predicted? Let's take a closer look.
What do the Analytics Say?
First, let us breakdown the traditional stats (Goals-Assists-Points) between the league's best players since the start of the 2019-20 season to present, and see how they stack up in terms of offensive production:
Connor McDavid GP: 131 76-149-225 (140 point pace/82 games)
Leon Draisaitl GP: 137 84-133-217 (130 point pace/82 games)
Nathan MacKinnon GP: 125 56-112-168 (110 point pace/82 games)
Nikita Kucherov GP: 71 34-55-89 (103 point pace/82 games)
Auston Matthews GP: 132 93-61-154 (96 point pace/82 games)
So in terms of net offensive production, Leon Draisaitl has been head and shoulders above anyone not named Connor McDavid, and he is closer to McDavid's level in that regard than he is to MacKinnon.
Obviously, there is more to the game than just scoring goals and putting up points. What about his two-way game? Let's compare him with some elite two-way guys in MacKinnon and Matthews. Since the start of the 2020-21 season, Draisaitl's GF% (percentage of goals scored for the oilers compared to opponents with Draisaitl on the ice) is a solid 63.8%. This number is actually slightly better than Mackinnon and Matthews, who have a 62% and 62.1% respectively since 2020-2021. While Draisaitl's team allows more goals with him on the ice than the other two, his offense makes up for it. When it comes to face-off percentage, Draisaitl has won 55.8% of his draws since his MVP season, which is better than MacKinnon and Matthews, who have won 48.5% and 54.9% of their face-offs, respectively. One last metric I want to point out is Corsi for %. CF% is a percentage of all shot attempts compared to the opponent. This metric is used to gauge who controls the scoring chances and possession in the offensive zone. In this stat category, Draisaitl ranks last between the three elite centres at five on 5 with a CF% of 51.2% compared to Matthews' 54% and MacKinnon's insane CF of 62%. While Draisaitl doesn't control possession quite as dominantly as the other two, he has a much higher shooting percentage than both, as he scores on 17.1% of his shots compared to Matthews' 15.4% and MacKinnon's 7.4% over the past two seasons. Essentially what these numbers and many other metrics tend to suggest is that although Draisaitl is worse defensively than MacKinnon and Matthews, he has such elite finishing and does enough other things to be as big or more of a positive impact on the ice.
Why Doesn't Leon Get the Respect He Deserves?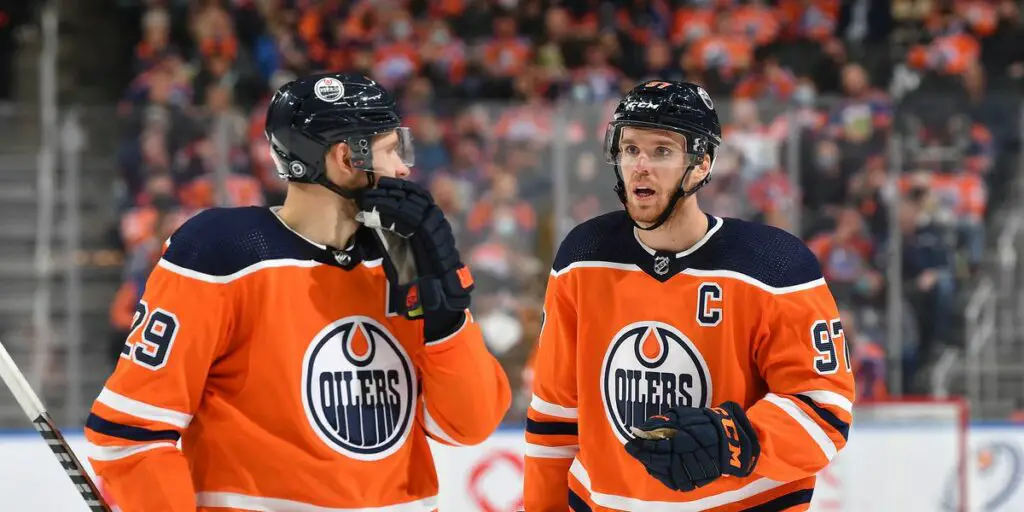 When you play on a team with Connor McDavid, almost nothing you can do will make you stand out. Draisaitl plays a less flashy game than Connor. Leon uses his big frame to shield the puck and make nice cycle plays in the offensive zone, and he possesses an elite one-timer and an elite vision. McDavid, however, is a type of player we've never seen before. He's the fastest player in the quickest era of the NHL. McDavid has the best hands and the best agility. The types of numbers that McDavid puts up and the style of goals that he scores keep Draisaitl underrated because people fail to notice how amazing he is on a nightly basis. The truth is, all the metrics I discussed earlier (GF%, CF%, FO%) and his points per game have all increased since his MVP season. Draisaitl is pulling away from MacKinnon and Matthews in terms of offensive production, and he is slowly closing the gap defensively. He is, to me, without a doubt the second-best player on the planet.