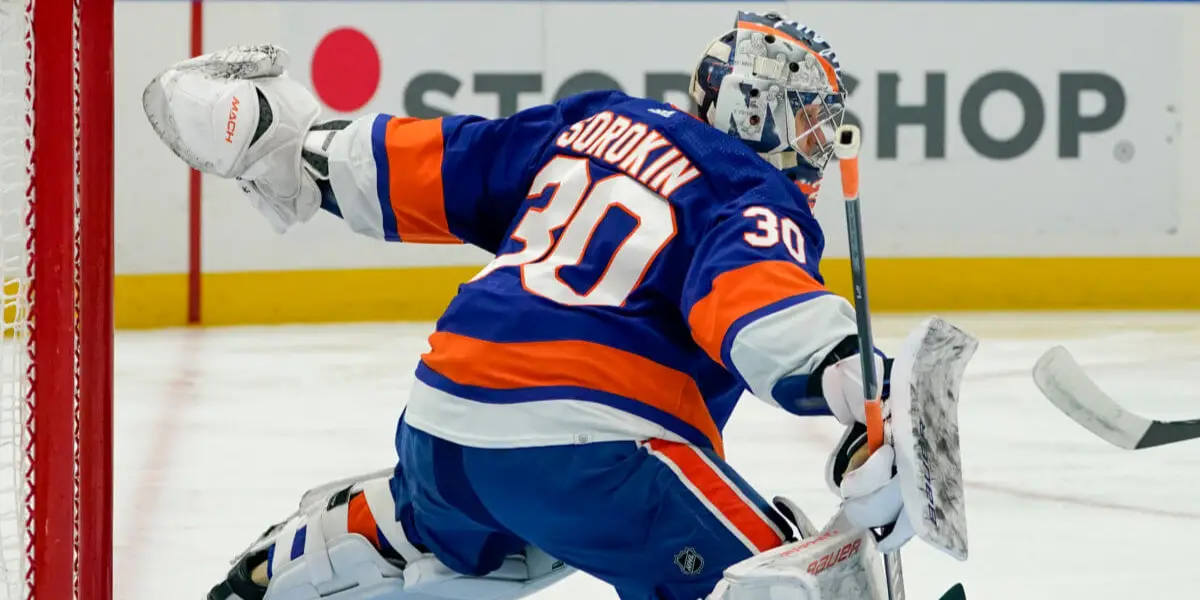 If you are a hockey fan who has followed the NHL closely this season, there is no doubt that you are paying close attention to the standings at this time of year.
One of the great things about the NHL is that there is a lot of parity, which has certainly been the case this season. It seems like every night, the standings are changing, teams are moving up and down, and some are further solidifying their place in a Stanley Cup playoff spot.
One team that is both keeping an eye on the standings and impacting them is the New York Islanders. For much of the season, the Islanders have been an up-and-down hockey club and, at one point, one that was on the outside looking in when it came to a playoff spot.
Do not look now, but the Islanders are rolling thanks to a 5-1-1- stretch in their last seven games. As of this writing (Wednesday, March 8), the team is holding down the first wild card spot and is just five points behind the New York Rangers for third in the Metropolitan Division with a 33-25-8 record for 74 points.
For starters, as has been the case for a good portion of the season, the team is getting great goaltending from All-Star Ilya Sorokin. Sorokin, 27, is currently 22-18-0-6 with a 2.33 goals-against average, a .926 save percentage, and five shutouts.
Sorokin has especially been good in his last five starts. Just take a look at the stats below:
February 22 against the Winnipeg Jets: Stopped 25 of 26 shots in a 2-1 victory.
February 24 against the Los Angeles Kings: Stopped 26 of 28 shots in a 3-2 loss.
February 28 against the Minnesota Wild: Stopped 30 of 31 shots in a 2-1 shootout loss.
March 4 against the Detroit Red Wings: Stopped 22 of 23 shots in a 4-1 victory.
March 7 against the Buffalo Sabres: Stopped 22 of 24 shots in a 3-2 victory.
Speaking of keeping the puck out of the net, the team as a whole is playing much better defensively, whether it is in front of Sorokin or backup Semyon Varlamov. The team has allowed just eight goals in their last seven games.
Thanks to their stretch of tight defensive play and excellent goaltending, the Islanders are currently eighth in the league in goals allowed this season. They have given up 174 goals in 66 games (2.64 goals against per game), and in their last seven games, the team's goals-against is 2.15.
It is also good for this team to have beaten some good teams during this stretch. They beat the Jets twice, the Kings, the Pittsburgh Penguins, the Wings, who were playing some of their best hockey, and the Sabres.
All the teams mentioned above are either in a playoff spot or within striking distance of one. This means that they were doing everything they can to win the game.
If the Islanders continue to play this kind of hockey and get into the playoffs, they will be a hard team to play against and one that could make some unexpected noise at the most important time of the year.
The boys are back after a long break but have plenty to talk about as the playoffs are in full swing. We go series by series, looking at how teams have fared so far and who will come out on top. Thanks for listening! Please rate and review our show on your favorite listening platform. Check out our partner's website at www.insidetherink.com for all your latest hockey news.